China spy flight: What to know
The balloon, actually an airship, was shot down on Saturday afternoon.
Last week, the United States government detected and tracked a high-altitude surveillance balloon that was over the continental United States, Pentagon press secretary Air Force Brig. Gen. Pat Ryder said during an impromptu briefing last Thursday evening. 
The United States government shot down the balloon over the Atlantic on Saturday afternoon.
According to a senior defense official, the ballon "has limited additive value from an intelligence collection perspective." A separate senior official told ABC News the balloon was the size of three buses and complete with a technology bay, which the defense official "wouldn't characterize" as "revolutionary."
These comments suggest the airship, which flew at 60,000 feet, was no more capable than satellites in low earth orbit at taking photos. 
CHINA MAINTAINS SPY BALLOON IS CIVILIAN, CLAIMS SOME IN US 'HAVE HYPED IT UP TO ATTACK AND SMEAR CHINA'
NSC Spokesman John Kirby said the Chinese airship had a propeller and could maneuver in flight. This fits the FAA definition of an "airship"
The FAA definition of an airship is "An airship is an engine-driven, lighter than air vehicle that can be controlled in flight."
SEE IT
According to a senior U.S. defense official, the balloon was launched from mainland China. The Pentagon does not believe China's assertions that this was a weather balloon that flew off course. There was no "force majeure" that caused the Chinese surveillance balloon to enter U.S. airspace.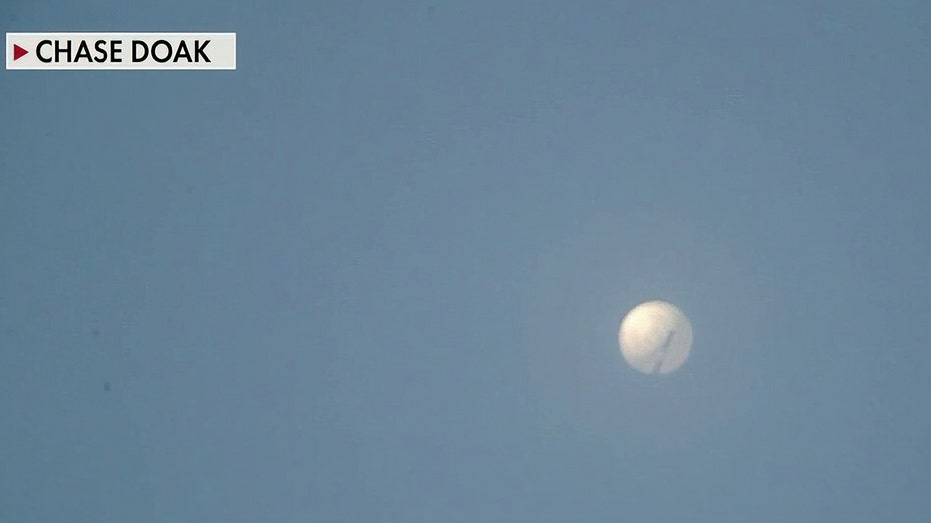 CHINA EXPERT SOUNDS ALARM ON SPY BALLOON HOVERING OVER US: 'IT'S VERY DANGEROUS WHAT THEY'RE DOING'
"This was intentional," a senior U.S. official told FOX News Journalist Jennifer Griffin.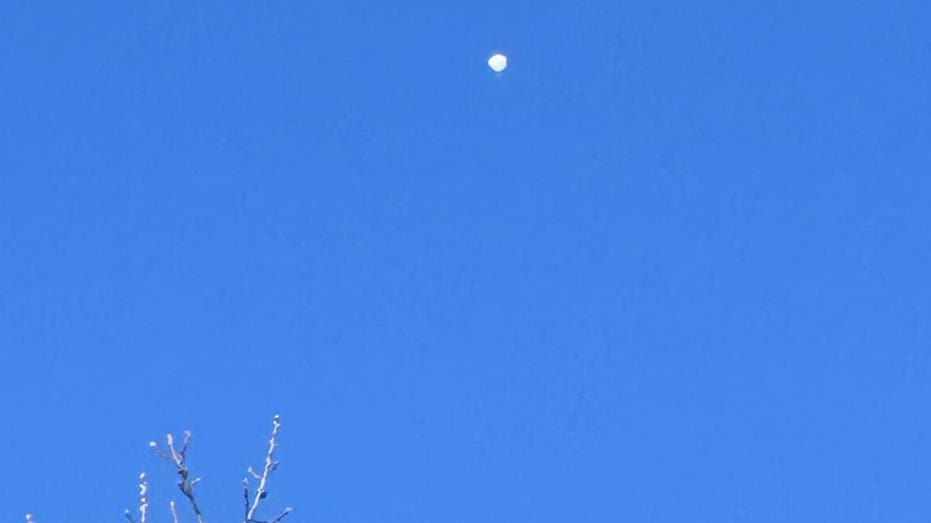 The balloon flew at 60,000 feet for most of its journey, which was higher than most U.S. warplanes or aircraft can fly. To put that in perspective, the F-35 Lightning II, the United States' newest multi-role aircraft, has a service ceiling of 50,000 feet, while controlled airspace for commercial aircraft ranges between 18,000 and 60,000 feet, with most commercial traffic flying around 35,000 feet.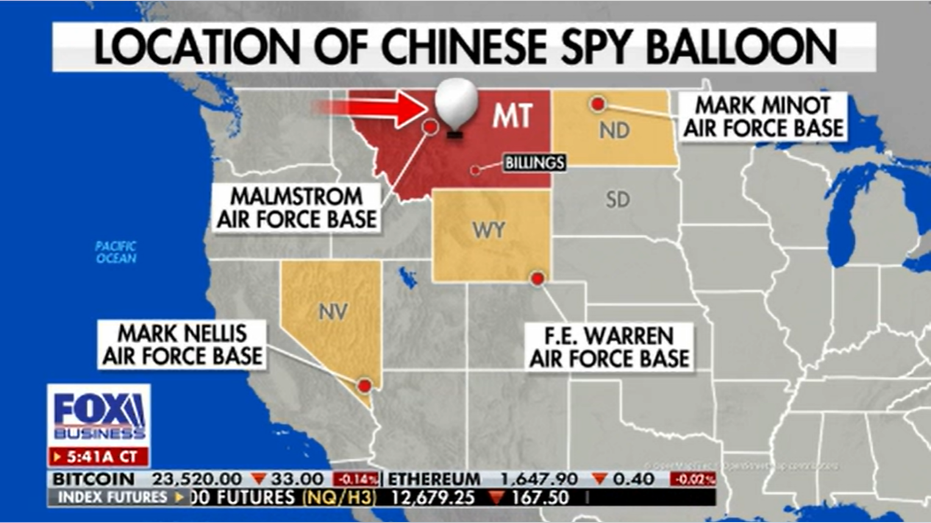 The US waited until Saturday afternoon to shoot down the balloon, once it was over the Atlantic Ocean, because it did not consider the balloon an immediate threat and worried that debris falling from the balloon, if shot down over land, could have caused harm to civilians and property. ⁠⁠
CHINA IS A 'CLEAR AND PRESENT DANGER' TO AMERICAN CYBERSECURITY: GOV. TATE REEVES
The Department of Defense said the intent of the balloon was surveillance and that it's goal might have been to locate and study United States' nuclear missile silos in Montana.
CLICK HERE TO GET THE FOX BUSINESS APP
Jennifer Griffin contributed to this article.