Montana AG rips Biden admin for bombshell Keystone report: 'Economic boom' traded for 'dangerous' alternative
The Biden administration 'quietly' admitted that the decision was an economic mistake
Montana Attorney General Austin Knudsen slammed the Biden administration, Tuesday, for their economically agonizing decision to cancel the Keystone XL Pipeline for a "more dangerous" energy alternative – a major impediment to the state's and nation's economy. 
OIL INDUSTRY EXEC RIPS WHITE HOUSE AFTER SURPRISING KEYSTONE ADMISSION: BIDEN CREATED 'ECONOMIC BOONDOGGLE'
Knudsen argued that the Department of Energy's report on the Keystone XL Pipeline's transformative economic impact is a "justification" of what he has been touting since the President ordered the cancelation. 
"This was going to be a huge economic boom, not just to Montana, but to the entire country. Depending on whose numbers you look at in the Department of Energy report, they admit this would this project was going to create somewhere between 16,000-60,000 jobs in the U.S. Not to mention billions in revenue. It's pretty stunning to me that the administration just kind of swept this under the rug and released it late on a Friday. But that's to be expected," the Montana Attorney General explained on "Mornings with Maria."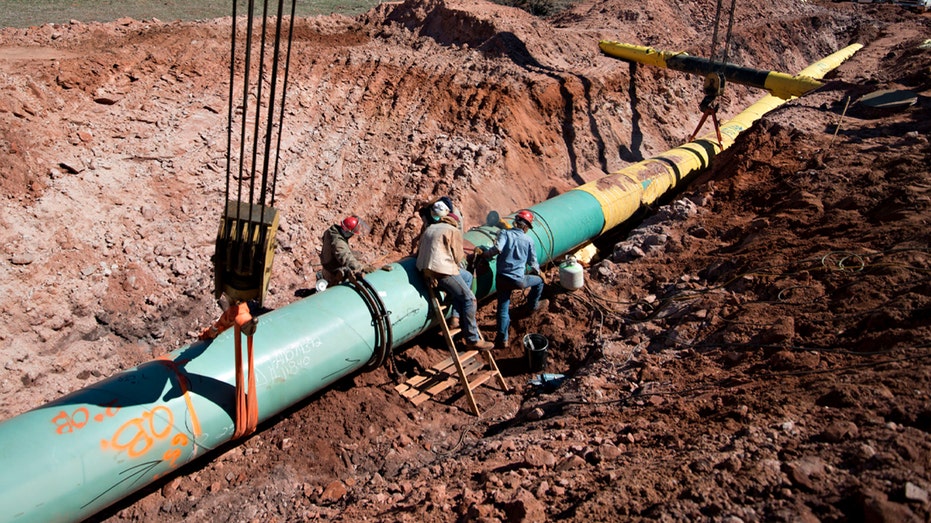 One of the reasons the U.S. has seen energy prices rise is because of the damage the White House's decision has caused to the nation's energy infrastructure. 
"I'm from the Bakken oil field. We have very little infrastructure up there. And you don't have pipelines in the ground to transmit oil. That means you have to put it on railcar, or you have to put it on trucks. We know that's more dangerous. That's more prone for fires, more prone for accidents. We've seen derailments. Pipelines are 100% the safest way to transport crude oil," Knudsen continued.
"This was going to be a boom for the Bakken too, I mean, we had negotiated an on-ramp in Montana to get American Bakken oil also in this pipeline. This wasn't just going to be Canadian oil. This was going to be huge for my area of the state as well. So we're very upset about this."
BIDEN ADMIN QUIETLY ADMITS CANCELING KEYSTONE XL PIPELINE COST THOUSANDS OF JOBS, BILLIONS OF DOLLARS
Knudsen said the White House's quiet admission for their economic mistake is "some vindication," but "not much."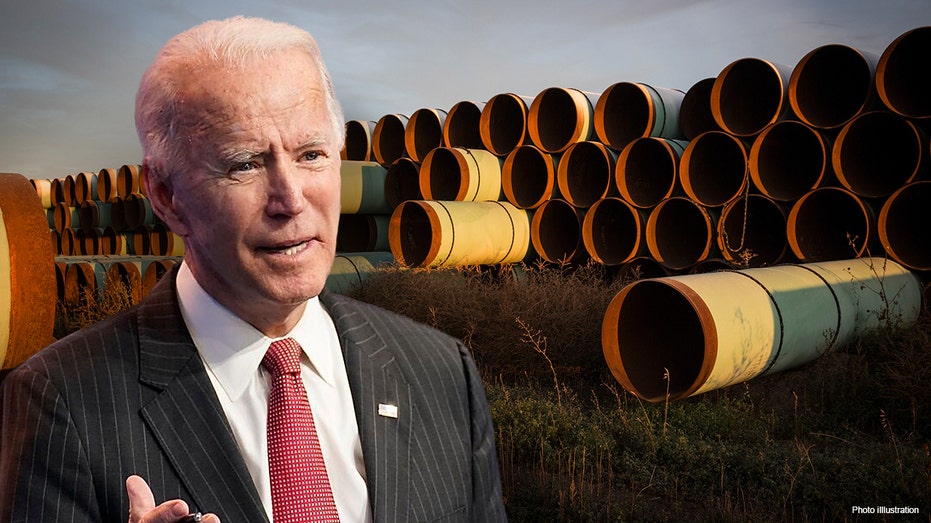 Between inflation, the lack of infrastructure, and the drop in output due to the Russia-Ukraine war, the Montana Attorney General joked that it doesn't take "long division" to conclude that the U.S. is likely to see a rise in energy prices. 
CLICK HERE TO READ MORE ON FOX BUSINESS
"Between inflation, the drop in output and as you stated, the lack of infrastructure, I mean, this is not long division. This is pretty easy math. I think the price of energy is going to continue to go up. We've seen it go up since this president and his anti-energy policies have come into office. And as you said, they've doubled down. They haven't admitted any fault here. They haven't admitted any problems. You've even had some of the administration admit that this was what they were going for. So I think what we can expect to keep seeing higher energy costs," Knudsen continued. 
"That's higher price at the gas tank, that's more expensive heating oil and natural gas this winter. You know, it's pretty tough to heat a house in Montana when it's 35 below with a solar panel at a windmill," he warned.