Keystone Pipeline: What the GOP Candidates Are Saying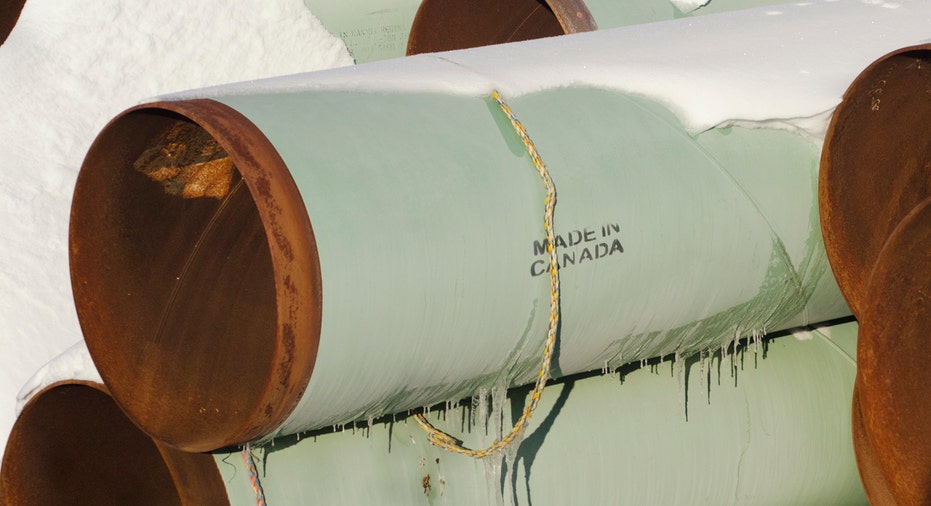 After seven years in limbo, TransCanada's (NYSE:TRP) Keystone XL pipeline was axed by the Obama administration, a move that quickly drew the ire of the GOP's presidential candidates.
TransCanada sought to build a new oil pipeline from the Canadian oil-sands region to Steele City, Neb., where TransCanada's existing Keystone pipeline and Cushing Extension meet. The cross-border project required federal approval, and although the State Department had determined that building Keystone XL would have minimal environmental impacts, TransCanada appeared to face an uphill battle.
In announcing the decision, President Barack Obama argued that Keystone XL would not have benefited economic growth or lowered gasoline prices. He also cited U.S. environmental policy, saying, "Approving this project would have undercut that global leadership."
"This will raise prices for America, not lower prices and it will have a bigger environmental impact," former Florida Gov. Jeb Bush said during an interview on FOX Business Network's "Cavuto Coast to Coast."
Bush continued, "This is against our economic interests. This president continues to do things that harm working class families in this country. This would have been yet another possible place where investment would have taken place to create…long-term jobs."
In a post on Twitter (NYSE:TWTR), Texas Sen. Ted Cruz said he would authorize Keystone XL as president.
Florida Sen. Marco Rubio, who was tied with Sen. Cruz for third place among GOP primary voters in the latest FOX News poll, also promised to give TransCanada the green light if he is elected president.
"President Obama's rejection of the Keystone XL Pipeline is a huge mistake, and is the latest reminder that this administration continues to prioritize the demands of radical environmentalists over America's energy security," Sen. Rubio said in a statement. "When I'm president, Keystone will be approved, and President Obama's backwards energy policies will come to an end."
Kentucky Sen. Rand Paul took to social media to express his frustration with the announcement on Friday. "Keystone XL pipeline should be approved! [President Obama] is once again stopping progress and blocking job creation," Sen. Paul wrote.
Current GOP frontrunner Donald Trump had this to say on Twitter:
Last week, TransCanada requested that regulators suspend its permit application. That would have delayed the decision until after the 2016 elections. But the State Department denied TransCanada's request, paving the way for President Obama to shelve the project.
The rejection—based on the State Department's view that Keystone XL would not serve national interests—was also met with disappointment by TransCanada. The company said it remains committed to constructing the 830,000-barrel-a-day pipeline and will review its options.
TransCanada had said the pipeline would cost at least $10 billion, doubling prior estimates due to mounting expenses associated with the permit process and delays. The company has shelled out $2.5 billion to date.
FOX Business Network and the Wall Street Journal will present two Republican presidential primary debates in conjunction with the Republican National Committee (RNC) on November 10, 2015. The debates will focus on the economy and be presented live from the Milwaukee Theatre in Milwaukee, WI, on FBN and FOXBusiness.com. Debate coverage begins at 7PM ET.