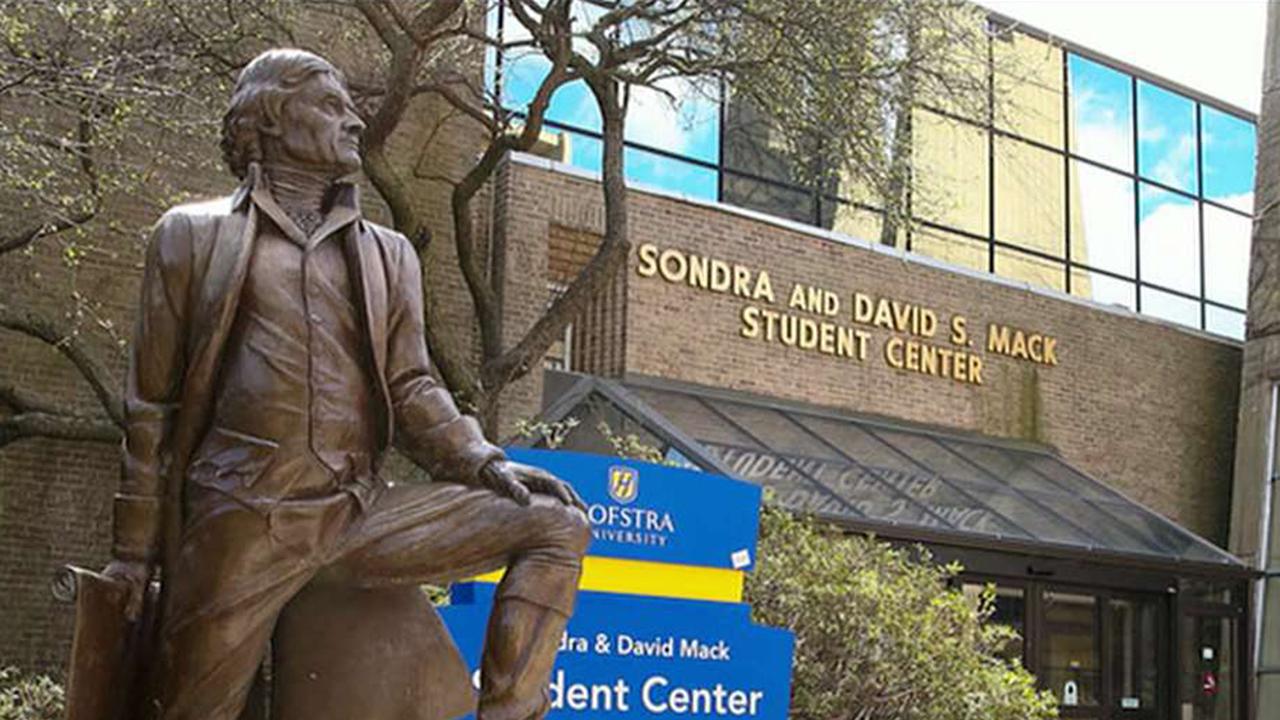 Some students at Hofstra University plan to stage a protest on Friday to demand the removal of a Thomas Jefferson statue from the Long Island campus, but not all students are on board.
Malcolm McCoy criticized his fellow students for asking the university to take down the statue of the third U.S. president, a slave owner who pushed to have the Bill of Rights added to the Constitution and wrote the Declaration of Independence.
"It's very important to look at the entirety of Thomas Jefferson," McCoy said. "Besides the fact that he owned slaves, which is a terrible thing, you also have to look and see he was an anti-Federalist, the same group of people who pushed to have the Bill of Rights added to the Constitution."
McCoy noted the irony that the First Amendment – which protects the freedom of speech and press, as well as the right to petition, assemble and protest the government, and was fought for by Jefferson – is exactly what the students are practicing.
The protest began when JaLoni Owens, a Black Lives Matter activist and Hofstra student, circulated a petition on change.org, criticizing Jefferson for owning more than 600 slaves in his lifetime.
"A sculpture like this belongs in a museum or archive with appropriate context, not displayed on a college campus, especially not in front of a hub of student life," Owens wrote in the post.
So far, the petition has garnered more than 800 signatures. About 10,000 students are enrolled at Hofstra, which is located about 30 miles east of New York City.
McCoy said the university was trying to commemorate history by displaying the statue, which is located near a building named after the Constitution.
"In my opinion, you really have to look at it as objectively as you possibly can," he said.