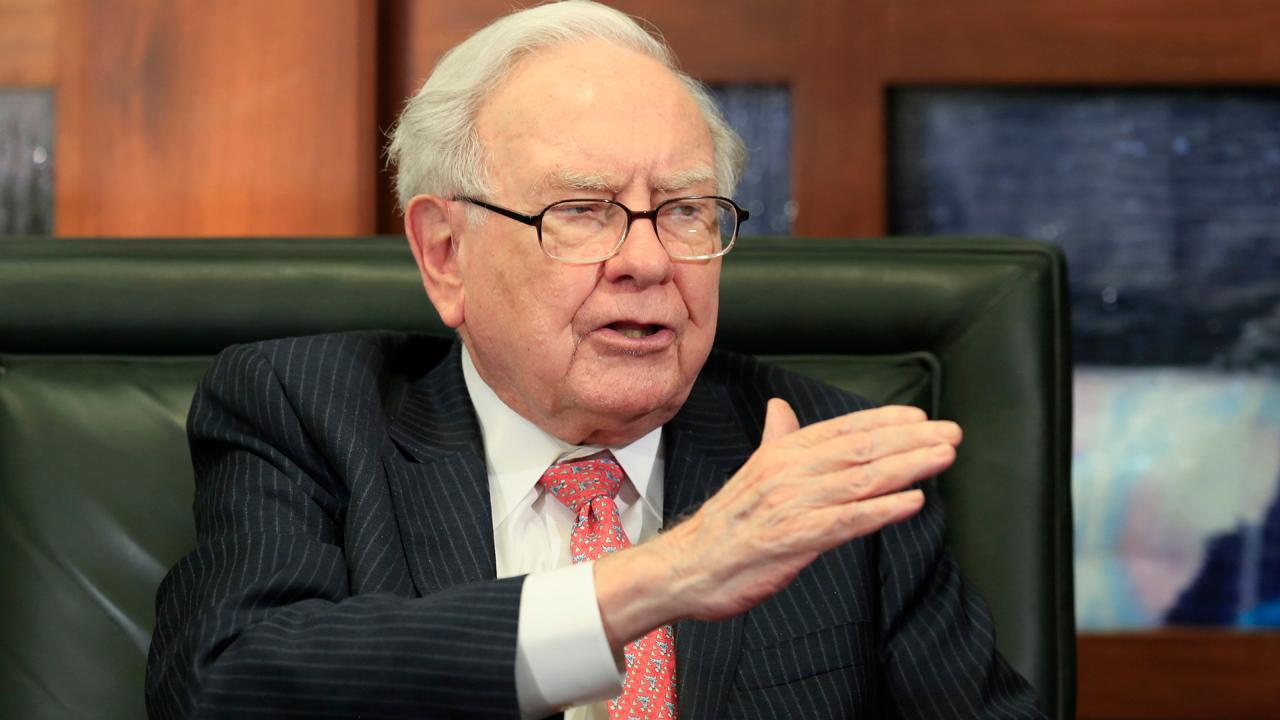 Shares of General Electric (GE) climbed earlier in the week when the rumor hit that famed value investor Warren Buffett was considering a stake in the battered industrial giant.
While the financial community has different opinions on how valid the rumors are, RBC called them "unsubstantiated" while Melius Research said in a special note published in direct response to the speculation that "the rumors of Warren Buffett talking to GE appear to be true, and as long as talks don't break down in the 9th inning an announcement could come any day."
This comes as the company's shares have been hit, falling more than 53% over the past year. Buffett's track record at making great investment picks is so good that he has earned the nickname of "The Oracle of Omaha."
His main strategy of picking investments is to look for undervalued companies. "Price is what you pay. Value is what you get," is a famous Buffett quote, and his investment in a company is seen as a clear signal that it is undervalued. A Buffett buy of GE could be seen as a stamp of approval that the company has finally bottomed.
According to a research note from RBC, Buffett's rumored stake could be for up to $14 billion, equivalent to a roughly 11% stake. This would make him the company's largest shareholder. RBC believes that an investment would not be "too surprising," given he told CNBC in January that he would buy GE for "the right number."
RBC added that GE's current situation fits the profile of an ideal Buffett investment, adding that he previously "helped" out GE during the worst of the financial crisis, paying $3 billion in October 2008 for preferred stock plus the option to buy $3 billion in GE shares over five years following the agreement. In September 2011 GE redeemed the preferred stock and netted approximately $1.2 billion in profit. In August 2017 Buffett exited the remaining stock when it was still trading in the mid-$20 range.
The potential negatives of a Buffett investment in GE
RBC cautions that any investment by Buffett would potentially be "expensive capital" as he is likely to extract favorable terms – it would be something in lieu of an equity raise, and that would likely be dilutive to existing GE shareholders.
RBC is intrigued by the potential that Berkshire's insurance subsidiaries could be looking at a structure to guarantee GE Capital's long-term care insurance policies from future adverse actuarial outcomes. This could potentially limit any further GE liabilities beyond the $15 billion in cash contributions it is making over the next seven years.
Buffett would beef up GE leadership and would be a well-respected adviser, and GE's leadership could call upon his collective experience.
In sum, RBC said, "While there may be some quibbles over having too many cooks at GE and the dilutive impact of a Berkshire investment, we believe that the current leadership would welcome the addition of Mr. Buffett's perspective, along with the reinsurance assistance that Berkshire's insurance businesses would bring to bear."
Scott Davis and his team and Melius Research believe the rumor, based on years of following Buffett, noting that when there is a leak to the press related to him, it ends up being largely correct.
Melius thinks Berkshire could take an equity stake in exchange for taking on most of GE's excess liabilities from its residual insurance business. The total stake would likely make Buffett a 10%-14% equity owner, which would make it the company's biggest shareholder.
Davis told FOX Business that a Buffett investment in GE "would be very positive for everyone involved."
With or without Buffett as an owner, Melius is bullish on GE, rating the stock at Buy-Accumulate and having a $27 price target. In the note released to the media on Thursday, Davis disclosed that he personally bought more GE stock on Monday.
Back to GE's fundamentals, the research firm noted that while the company's asset sales are going slower than expected, Davis has a gut feeling that GE stock has found a bottom. The firm believes that April earnings will likely be uninspiring, "but for GE it's an asset/liability story now."
GE hadn't responded to FOX Business' request for comment at the time of publication.