IMF: High Oil Prices Could Imperil Global Economy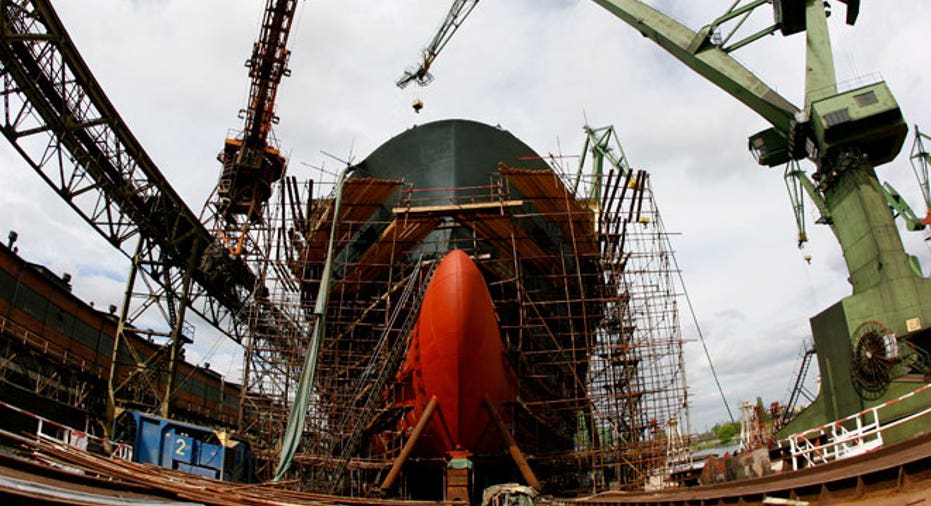 The International Monetary Fund flagged higher oil prices as a rising threat to the global economy on Friday, urging policymakers to keep a close eye on western tensions with Iran, which is facing punitive measures against its crude supplies.
Looming U.S. sanctions on Iran's oil buyers, as well as an impending European Union oil embargo, have forced countries to cut back on purchases from the world's fifth-largest exporter of crude, pushing up the price of the commodity.
Policymakers from around the globe are converging on Mexico City for a meeting of finance ministers and central bankers from the Group of 20 economic powers, and several of them raised concerns over the spiralling crude costs.
"A new risk on the horizon, or maybe not on the horizon, maybe right in front of us, is high oil prices," David Lipton, First Deputy Managing Director of the International Monetary Fund, said in a presentation at the G20 gathering.
"The situation in Iran is a risk that we have to be thinking about. Our assessment is that the global economy is not really out of the danger zone," Lipton added, noting, however, that it was too early to revise down the Fund's growth forecasts.
Lipton was speaking just after U.S. Treasury Secretary Timothy Geithner said Washington was weighing the circumstances that could warrant tapping the U.S. strategic oil reserve to counter the supply disruptions from Iran.
The fear of tightening supplies, exacerbated by a threat from Tehran to close the Strait of Hormuz - the main Gulf oil shipping lane - have lifted prices to new highs.
Western powers are increasingly at loggerheads with Iran over its efforts to generate nuclear power. Iran insists it wants to harness atomic energy for peaceful ends, but the West suspects it is trying to acquire nuclear weapons.
A day after hitting a record high in euro terms, Brent crude jumped above $124 a barrel, raising worries that a run of sharp price gains could stymie the euro zone's growth prospects, making it harder for governments to meet budget targets and pull the currency bloc out of its debt crisis.
Mexico, which is hosting the G20 meeting, has been pushing for the euro zone to take further steps to solve the debt crisis and for policymakers to make progress on increasing the IMF's firepower, lest it be needed to help in Europe.
But some countries have said there can be no talk of more IMF resources without a stronger European firewall, which is to be discussed among European Union leaders next week.
Angel Gurria, the Secretary-General of the Organisation for Economic Co-operation and Development, followed up on Geithner's comments by saying the jump in oil prices were due to politics and would not be solved by releasing reserves.
"These prices are due to a great extent ... because there is a lot of tension, these discussions every day over the Straits of Hormuz and Israel," Gurria told Reuters in Mexico City.
Gurria said there was no distortion in markets and oil prices of up to $100 per barrel were "the new normal".
"We are not seeing a situation today where there is something wrong with (market) fundamentals, in fact, we are seeing a slowdown in the global economy. There should be a reduction in consumption," he said.
The weak dollar also was cited by analysts as a supportive factor for oil. The dollar index weakened and the euro hit a fresh 2-1/2 month high against the dollar.