Former energy secretary issues dire warning over push to end gas stoves: 'This is about controlling your life'
Biden White House clarifies it does not support gas stove ban
Former U.S. Secretary of Energy and Texas Gov. Rick Perry is sounding the alarm over how "serious" the idea of banning natural gas appliances is.
"This is about controlling your life. They want to control every aspect of your life, and fossil fuels is a relatively easy one for them to go after," Perry told FOX Business host Larry Kudlow Monday.
Perry spoke out against the U.S. Consumer Product Safety Commission report considering a ban on gas stoves because the appliances can emit pollutants that cause respiratory and health issues.
Roughly 35% of homes in the U.S. have gas stoves that, according to reports, release carbon monoxide, nitrogen dioxide and other matter that the World Health Organization and EPA deemed unsafe because they can potentially cause cardiovascular problems, cancer and other health conditions.
SMALL BUSINESS OWNERS TORCH GAS STOVE BAN AS 'BLANKET' POLICY: IT 'ISN'T FOR EVERYONE'
The proposal sparked a firestorm of backlash from conservatives, restaurateurs, rural communities and others on the potentially devastating impact of abolishing gas stoves.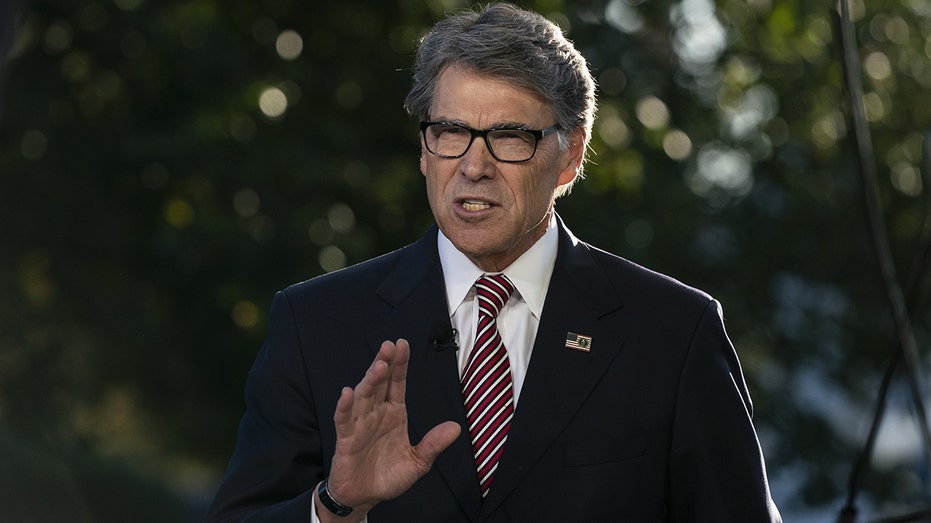 "These people want to control your life. That's what this is really about," Perry said. "The environment happens to be the happy place that they can go and pray at the altar, the environmental woke crowd if you will, the Greta Thunberg's."
According to the former energy secretary, many Americans don't fully understand the "nexus" between fossil fuels and almost every utility and infrastructure function. This includes manufacturing fertilizer, making plastics and even building car engines.
"If you are against fossil fuels, if you're one of these people that stand up and say, 'You got to quit burning that natural gas in your stove, you're killing the climate,' you're basically saying to third world countries, in particular, the billions of people who do not have access to this type of power, this fuel, 'Sorry, you're just going to die,'" Perry said.
"What a cold-hearted position that is," he continued, "And I think one that's, quite frankly, not going to stand the test of time."
On "Fox & Friends Weekend" Sunday, Wisconsin small business owners Brian and Holly Duffy warned the move by regulators could indeed cost lives in the coldest parts of America.
"We live in a small town of 2,500 people right in town, and then have a big, wide area of places that are 40 miles away from a local grocery store. We just had two feet of snow and people weren't allowed out. We had a power outage, and luckily people had a gas fireplace in their home where they were able to use their fireplace for heat for up to three days," Holly had said.
"We were gone a month ago, our daughter was home and we had three gas fireplaces in the house. They were without power and their house stayed at 70 degrees. But guess what? My electric refrigerator did not work. She had to throw all the food out," Brian explained. "And the people that are living well in the boonies, if you want to call it that, they have no heat and they have no one to come help them."
GET FOX BUSINESS ON THE GO BY CLICKING HERE
The White House clarified last week that Biden does not support a ban on gas stoves.
"Americans and the rest of the world will come to understand that fossil fuels are really an important part of our lives. We can use those same engines to help improve the climate," Perry said. "There's not any doubt about that, but the idea that you ought to quit burning gas on your stove is nuts."
FOX Business' Hillary Vaughn and Chris Pandolfo contributed to this report.