Fed Bank President Criticizes Recent Republican Letter to Fed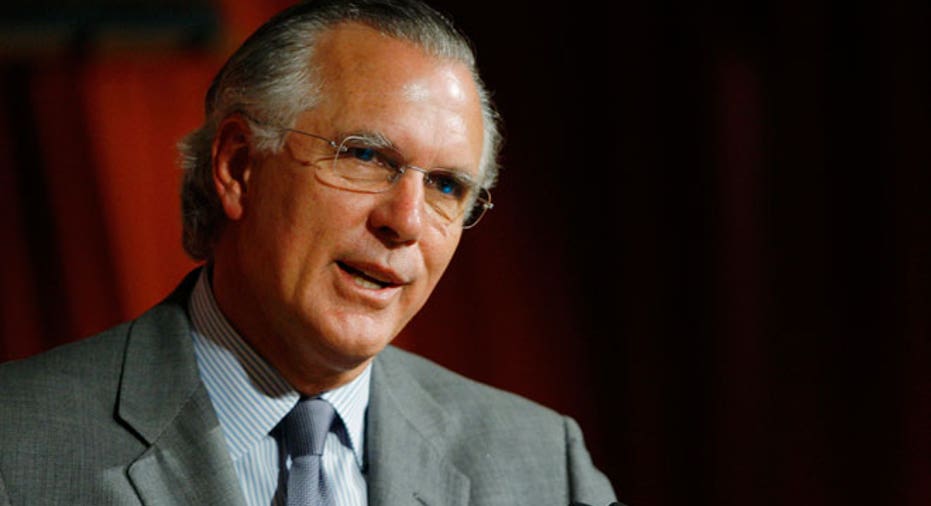 A top Federal Reserve official Friday called a recent letter from Republican leaders critical of central bank policy inappropriate and ineffective.
The leaders sent the letter to the Fed on September 19, the day before its latest policy meeting. The letter advised Fed members to "resist further extraordinary intervention in the U.S. economy."
"It had no impact on me or any of my colleagues," Richard Fisher, president of the Federal Reserve Bank of Dallas, said in an interview with FOX Business. "I don't think it's appropriate. It's just like us telling them the specifics of fiscal policy. And I do think that it's uncalled for."
Fisher is a current voting member of the Fed's policy setting body, the Federal Open Market Committee. At the end of the meeting last week, the committee approved a new stimulus measure, agreeing to sell $400 billion of short-term securities to buy longer-term ones--an effort to push down long-term interest rates popularly known as "Operation Twist."
The letter, addressed to Fed Chairman Ben Bernanke, was signed by House Speaker John Boehner (R-Ohio), House Republican Leader Eric Cantor (R-Va.), Senate Minority Leader Mitch McConnell (R-Ky.) and his deputy, Sen. Jon Kyl (R-Ariz.).
They specifically objected to further use of an earlier Fed policy known as "quantitative easing," also designed to lower interest rates with securities purchases.
"Such steps may erode the already-weakened U.S. dollar or promote more borrowing by overleveraged consumers," they wrote. "To date, we have seen no evidence that further monetary stimulus will create jobs or provide a sustainable path towards economic recovery."
Politicians have often criticized the Fed or sought to influence its policies through letters, legislation, informal contacts and Congressional oversight hearings. But analysts considered last week's letter an especially pointed attack on the Fed's independence--Politico.com called it "audacious"--though not out of touch with recent Republican and Tea Party politics.
The leaders asked Bernanke to share their letter with other Fed governors; a Kyl spokesperson said it was meant also to be shared with FOMC members, including Fisher and other Fed regional bank presidents.
But Fisher said he "didn't see that until late at night after the first day (of a two-day meeting). And by then we were already well into the discussion."
Fisher also defended the Fed's independence, which came under attack after the 2008 financial crisis and the Fed's trillion-dollar economic rescue programs that some criticized as benefiting mainly Wall Street.
"We should never--whether it comes from a Republican or a Democrat--we just cannot afford to be politically inclined at the central bank," said Fisher, a former Democratic U.S. Senate candidate in Texas who was named president of the Dallas Fed in 2005. "You go down that path, it's the path to purgatory--or even worse...We refused -- and I can say this not just for myself, but collectively--refuse to be influenced by politics."
On the Republican letter, he added, "We get that from other side of the aisle as well. And as you know, there are some people in the Democratic party that would like to take away the independent power, the main street power of the Federal Reserve banks. So it's part of the process. It has no impact on us whatsoever."
Fisher referred to a new proposal from Rep. Barney Frank (D-Mass.), the top Democrat on the House Financial Services Committee, to strip Fed bank presidents of their voting power on the FOMC. By law, the FOMC annually rotates five seats on the committee among its 12 district bank chiefs to give it representation from various regions of the country.