Congressional Baseball Game raising money for Capitol Police fund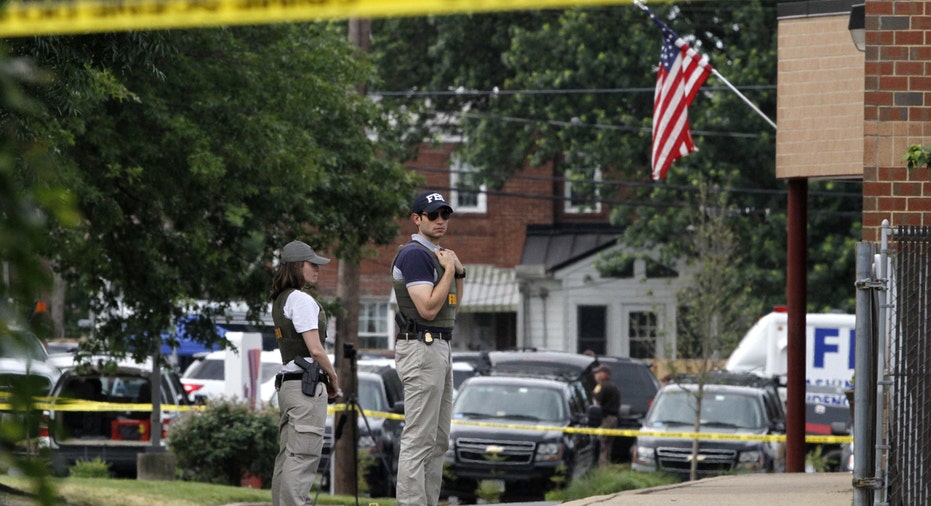 Congressional Baseball Game organizers are raising money for the Capitol Police Memorial Fund ahead of Thursday's charity sporting event at Nationals Park in Washington D.C., one day after Capitol Police saved lives when a gunman opened fire on Republican congressmen and staff at a practice in Arlington, Virginia.
"Proceeds from tickets, sponsorships and donations will go to support the Boys & Girls Club of Greater Washington, Washington Literacy Center, the Washington Nationals Dream Foundation and, in support of yesterday's shooting, the Capitol Police Memorial Fund," the event's organizers said on a CrowdRise donation page.
As of Thursday afternoon, CrowdRise donations had raised more than $8,000 for the Capitol Police Memorial Fund and the event's other beneficiaries. Donation pages set up through Facebook raised several thousand dollars more.
In total, this year's Congressional Baseball Game has raised more than $1 million for charity and sold more than 20,000 tickets, event organizers told FOX News.
Authorities identified James T. Hodgkinson, a 66-year-old resident of Belleville, Illinois, as the gunman. Hodgkinson died of injuries sustained in a shootout with Capitol Police, including officers on the security detail attached to Rep. Steve Scalise, who was shot and wounded in the attack.
Congressional officials said the charity game will proceed as scheduled at 7:05 p.m. ET. The game will also be broadcast on television.
"The Members of Congress, the staff and the volunteers who were out at practice this morning care deeply about the causes they play to benefit. We believe the best way to honor them it to play the game as scheduled [Thursday night]," event officials said in a statement.
MLB Commissioner Robert Manfred backed the decision to hold the game in a statement late Wednesday.
"Major League Baseball is a proud supporter of the Congressional Baseball Game, a longstanding bipartisan tradition and unifying event that benefits worthy charities.  Both teams have been practicing for weeks in preparation for the game at Nationals Park and we fully support the decision to play the game," Manfred said.