China's Heavy Investment Could Hurt Africa in Face of Slowdown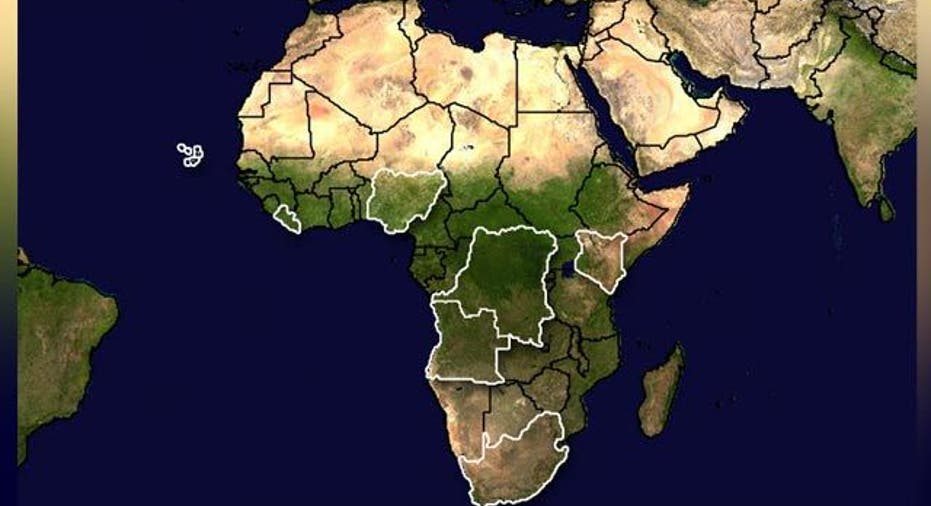 Sub-Saharan Africa is at far greater risk to a slowdown in China than in the eurozone, Fitch says, meaning the region is likely isolated enough to weather Europe's tumultuous debt storms.
That's because China plays a critical role is the region's trading activities, now making up 17% of its total exports and 14% of its imports, a part of the country's quest for cheap raw materials.
While the European Union is still Africa's largest trading partner, Fitch estimates that within 10 years China will be a more important trade partner than both the U.S. and EU. In 2010, Africa's net surplus with China hit $16.9 billion.
The analysis by Fitch comes on the eve of a key eurozone summit that is expected to analyze a financial rescue package in the troubled debt-burdened region.
Only about 30% of Africa's total exports are headed toward the eurozone, although, there are some regions, like Cape Verde, that ship more than 90%.
"Developments in the eurozone will have an impact on SSA but we do not expect it to have a serious impact on growth," Richard Fox, head of Middle East and Africa for Fitch Ratings said at a conference in London on Tuesday, according to the Financial Times.
Having been somewhat sheltered from the global trade surplus, Africa is expected to escape relatively unscathed from the eurozone crisis. However, with China's investments surging over the last decade, a slowdown there would be much more detrimental to Africa's growth.
Fitch estimates that total export and import lending to Africa reached $67.2 billion between 2001 and 2010, exceeding World Bank lending to Africa. A majority of the loans were backed by the Chinese and were related to infrastructure, including a $10 billion loan to Ghana for railway and energy infrastructure and a $500 million loan to Angola for roads.
The investments from China are crucial to the region's growth, with the World Bank estimating that poor infrastructure cuts Sub-Saharan Africa's GDP growth by 2% a year. To close that gap, annual infrastructure spending of $93 billion over the next decade is needed, the World Bank says, which is approximately what China has invested over the last 10 years.
But China isn't just lending money for these projects, its companies are also behind much of the building and labor, Fitch says. China's rapid industrialization and sharp increase in population has caused its demand for oil and other commodities to soar in recent years, which has kept prices competitive in Africa.
While the region as a whole has a trade surplus with China, it is led by oil- and mineral- rich Angola and Zambia, reflected in the 90% of African exports to China that are fuels and mining products.
China is a global leader in commodities imports, and exports to China account for 31% of Angola's GDP, while those in Zambia amount to 14%.