Middle-income Americans still optimistic about financial prosperity – Here's how they're beating inflation
Consumers define financial prosperity as being able to afford life goals without making substantial financial sacrifices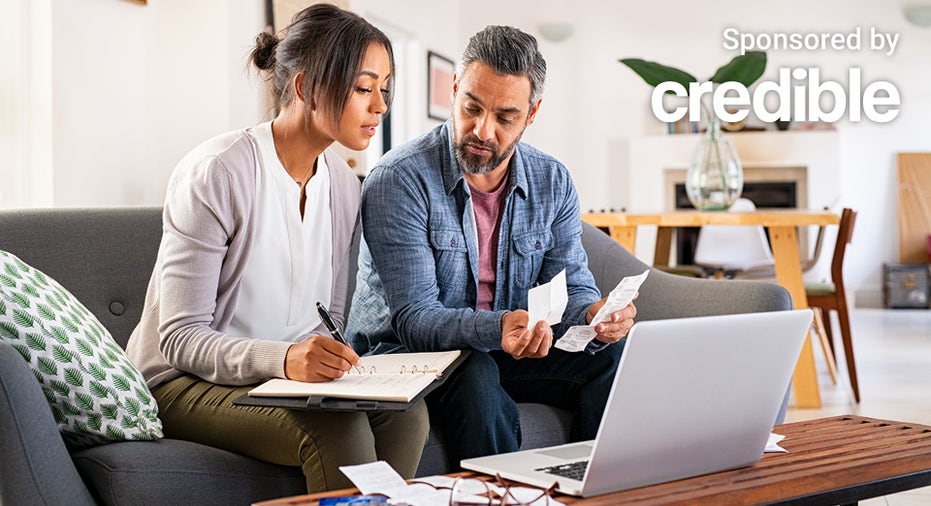 Many middle-income Americans are still confident they can achieve financial prosperity despite inflation and rising costs, a recent survey said.
For 86% of the survey respondents, financial prosperity remains a worthwhile goal. What's more, 79% are optimistic that they will achieve it within the next decade, the Santander survey said. 
Still, lingering inflation and the fear of a recession remain dark clouds for many, with 69% of respondents saying it could impact their financial prosperity. Sixty-seven percent said it's already affecting their ability to save and 60% said that they've had to make significant cuts to household spending to adjust for inflation.
"In today's uncertain environment, there's a prevailing notion that prosperity is slipping out of reach for many Americans, particularly middle-income households," Santander US CEO Tim Wennes said.  
If you're struggling in today's economy, alternative debt repayment options like debt consolidation loans could help you pay down high-interest debt at a lower interest rate. If you decide to borrow a personal loan to pay off debt, you can visit Credible to compare interest rates across multiple lenders.
THESE STATES' STUDENT LOAN FORGIVENESS PLANS WOULD WORK EVEN IF BIDEN'S FAILS
Recession concerns linger
The Federal Reserve sent a signal at its last meeting that it remains committed to returning inflation to a 2% target rate. Fed Chair Jerome Powell said that while disinflation is still happening, the road to getting inflation back down to the target rate still had a long way to go and was "likely to be bumpy."  
March's Consumer Price Index (CPI), a measure of inflation, came in at 5%, showing that inflation is moderating since hitting a record high last June. However, Powell noted that the strength of CPI readings this year shows that inflation pressures continue to run high.
"The fact that consumers are increasingly concerned about a potential recession while still expecting inflation to continue to fall suggests that they still believe the message that the Fed has been sending for some time and reiterated earlier this month," Jim Baird, Plante Moran Financial Advisors' chief investment officer, said in a statement. "Central bank forecasts call for inflation to remain above its 2.0% target beyond 2023, supporting their perceived need to remain vigilant and guard against stepping back from their tightening bias prematurely.  
"Additionally, their forecasts reiterated an expectation that their tightening efforts will erode growth, leading to job losses and an increase in the unemployment rate in the coming months," Baird continued. 
If you are looking for ways to reduce your monthly expenses, paying down debt could be a good place to start. A personal loan could help you consolidate your monthly payments and pay down debt at a lower interest rate. Contact Credible to speak to a loan expert to see if this is the right option for you.
US DEBT CEILING CRISIS COULD DELAY SOCIAL SECURITY PAYMENTS – HERE'S WHY YOU'RE STILL LIKELY TO GET A CHECK
Tips on how to bolster your financial prospects
Financial prosperity was defined as having the means to pursue life goals without having to make substantial financial sacrifices or tradeoffs, the survey said.  
Here are what respondents identified as the top drivers of financial prosperity:
Eighty-three percent said that job-related income and 52% said that investment gains were the primary sources of income for achieving financial prosperity. In addition, 14% said they are relying on lottery winnings.
Seventy-six percent said owning a car directly impacts financial prosperity since it is critical to their job security and 73% said having access to a vehicle affects the number of job opportunities available.
More than half (57%) of respondents said they were more likely to seek out banks and financial service providers to help them achieve prosperity. Half of the respondents cited a need for more access to financial products and services.
If you have accumulated debt, you could consider using a personal loan to help you pay it down at a lower interest rate. You can visit Credible to find your personalized interest rate without affecting your credit score.
RISING NUMBER OF AMERICANS CHOOSE BANKRUPTCY TO DEAL WITH UNMANAGEABLE DEBT: REPORT
Have a finance-related question, but don't know who to ask? Email The Credible Money Expert at moneyexpert@credible.com and your question might be answered by Credible in our Money Expert column.