Inflation cools in March, but is it enough to slow the Fed?
Mortgage rates are likely to react positively to inflation data, real estate expert says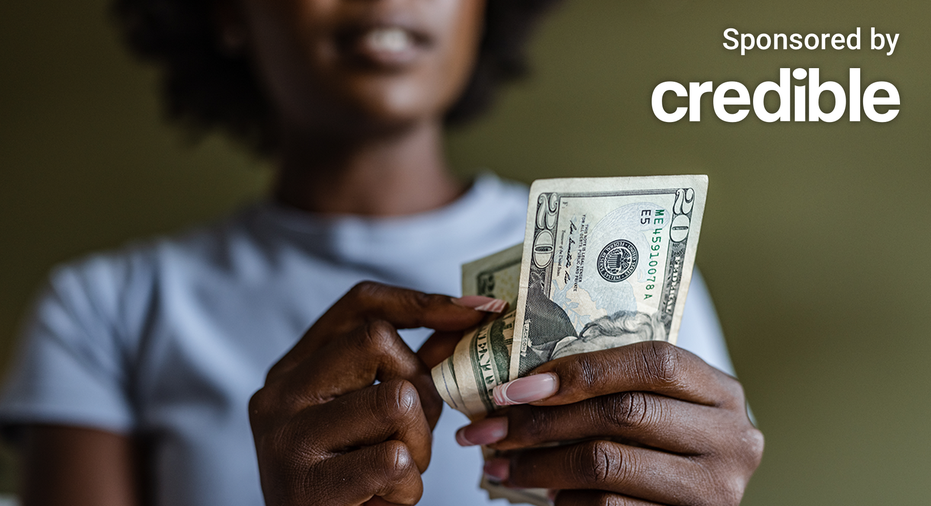 The annual level of inflation registered the smallest increase since May 2021, according to the latest report from the Bureau of Labor Statistics (BLS).
The Consumer Price Index (CPI), a measure of inflation, rose 5% year-over-year in March, a slowdown from the 6% increase in February. On a monthly basis, inflation rose 0.1% in March after increasing by 0.4% the month before, the BLS said. 
Overall, prices for shelter, motor vehicle insurance, airline fares, household furnishings and operations, and new vehicles increased in March, offsetting a 3.5% drop in energy prices, the BLS said. Shelter costs saw the most significant increases, with prices rising 0.6% over the month after rising 0.8% in February.
"Headline inflation cooled in March, but it's not time to celebrate just yet," Morning Consult's Chief Economist John Leer said in a statement. "Topline inflation was driven lower primarily by falling energy prices, which tend to be volatile from month to month. 
"Core inflation remains stickier and more persistent than the Fed would like, and combined with the strength of the March jobs report, there's a growing case for the Fed to raise rates yet again at its next meeting," Leer continued.
If you are struggling with high inflation, you could consider taking out a personal loan to pay down debt at a lower interest rate, reducing your monthly payments. Visit Credible to find your personalized interest rate without affecting your credit score.
SOCIAL SECURITY BENEFITS COULD BE CUT BY 20% STARTING IN 2034, OFFICIALS SAY
Fed likely to raise rates again in May, economist says
At its last meeting, the Federal Reserve raised rates by 25 basis points and indicated it would take a wait-and-see approach on further rate hikes. 
On the one hand, the jobs report for March was still too strong and inflation is still registering well above the 2% target rate, which could push the Fed to continue raising rates this year. However, a slowdown in credit lending after the recent failures of Silicon Valley Bank (SVB) and Signature Bank could further cool inflation. 
Until the impact is known, Fed chair Jerome Powell said the Fed was not certain it anticipated further ongoing rate increases to fight inflation.
March's headline inflation rate has shown inflation is headed in the right direction and is a hopeful sign that the worst inflation scare is behind the U.S. economy, according to Jim Baird, Plante Moran Financial Advisors' chief investment officer. However, core inflation is proving more sticky and rose by 0.4% in March.
Baird said he anticipates that the Fed would likely look to raise interest rates by another 25 basis points at its next meeting in early May.
"Undoubtedly, the marked decline in headline inflation will be embraced as evidence that central bank efforts to cool the economy and rein in inflation is having an effect," Baird said in a statement. "That's the good news. The more troubling aspect of the report lies in the fact that core prices are proving to be comparatively sticky."
If you're looking to save money amid high inflation, you could consider refinancing your private student loans to a lower interest rate. Visit Credible to compare multiple student loan lenders at once and choose the one with the best interest rate for you.
SENIORS WORRY SOCIAL SECURITY INCREASE NOT ENOUGH TO COVER RISING COSTS: SURVEY
Mortgage rates should react positively, real estate expert says
March inflation numbers should be good news for mortgage rates, according to one expert.
Mortgage rates, which have declined over the last four weeks, should be positively impacted by March's CPI, according to William Raveis Mortgage's Regional Vice President Melissa Cohn.
Previously, Cohn said that if CPI numbers and jobs data continued trending in the right direction, it would be possible that mortgage rates could start tracking at or below 6% by this summer — something that both buyers and sellers would welcome. 
However, Cohn also warned that future interest rate increases may still impact mortgage rates.
"The rate of inflation is still more than double the Fed's target of 2%, and it is likely that the Fed will raise rates again in May and hopefully pause for the rest of the year," Cohn said. "The Fed's battle against inflation has been a slow one; consumers and the economy have been surprisingly resilient to higher interest rates. Maybe it will be the tenth-consecutive rate hike in May that will do the trick."
If you are looking to take advantage of lower mortgage rates by refinancing your mortgage loan, or are ready to shop for the best rate on a loan, consider visiting an online marketplace like Credible to compare rates, choose your loan term and get preapproved with multiple lenders at once.
BANKING CRISIS MAY LEAD TO RECESSION: FANNIE MAE
Have a finance-related question, but don't know who to ask? Email The Credible Money Expert at moneyexpert@credible.com and your question might be answered by Credible in our Money Expert column.