TikTok, Visa make 'Dirty Dozen' list: Sexual exploitation watchdog group
National Center on Sexual Exploitation also called out Amazon and Massage Envy that are carryovers from 2019 list
A sexual exploitation watchdog added social media app TikTok, e-commerce platform Wish, credit card company Visa and others to its 2020 "Dirty Dozen" list, which the watchdog says has elicited change at major corporations.
The National Center on Sexual Exploitation (NCOSE) also called out companies including Amazon and Massage Envy that are carryovers from its 2019 list.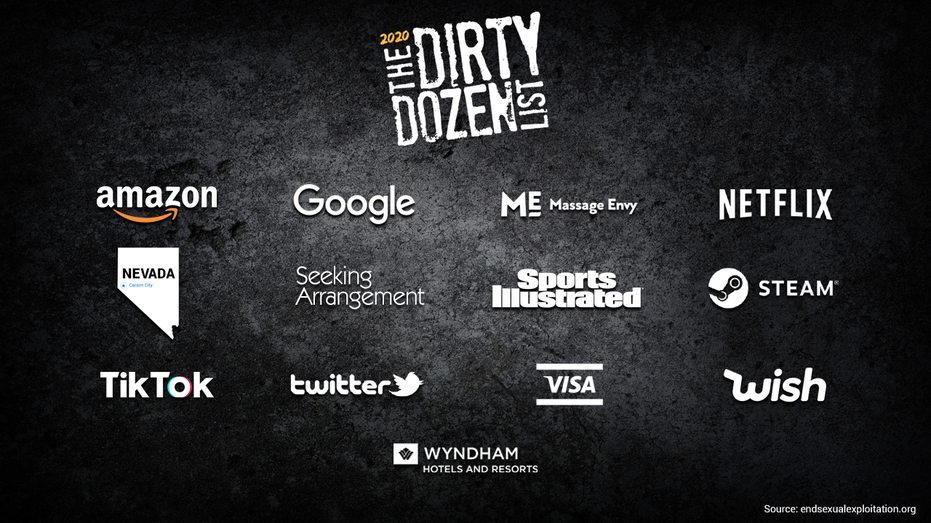 ISRAEL DEFENSE FORCES JOINS TIKTOK DESPITE US MILITARY BANS ON APP
"In 2020, it is intolerable for a mainstream company or entity to facilitate, profit from, or normalize sexual exploitation — and that's why the Dirty Dozen List exists," Haley McNamara, NCOSE's vice president of advocacy and outreach, said in a statement.
"This year, for the first time ever, the Dirty Dozen List has become a Dirty 'Baker's Dozen' List, with the addition of Wyndham hotels which are currently being sued by the [NCOSE] Law Center on behalf of a child sex trafficking survivor who was serially raped in these hotels," McNamara said.
NCOSE added the following companies to its 2020 list:
TikTok
The watchdog group included TikTok, one of the most popular apps for kids and teens worldwide, citing its "lack of moderation and meager safety controls."
"TikTok has facilitated a space for sexual grooming by abusers or potentially sex traffickers. These exploiters utilize TikTok to view minor users and either comment and/or message these minors, often requesting sexually explicit videos or pictures," NCOSE wrote on its website.
"TikTok has been focused on continually improving the quality and depth of our Trust and Safety team, bringing in deeply experienced leaders to tackle issues of safety for our users," a TikTok spokesperson told FOX Business. "We have also put numerous policies in place to protect users, and provided tools for both young people and parents to have greater control over their experience."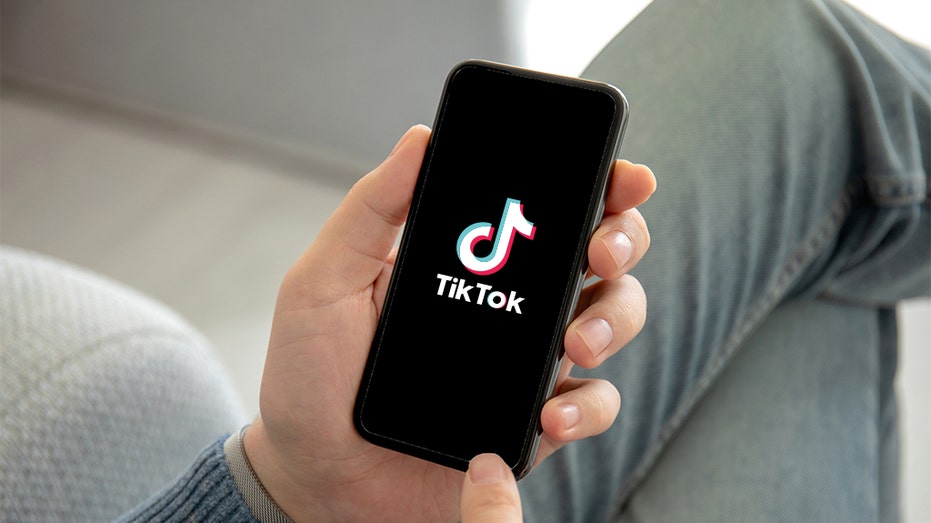 Wish
Wish sells a variety of trinkets shipped directly from China to U.S. consumers via its website and app. The company has done billions of dollars in business.
"Unfortunately, Wish's meteoric rise in the world of retail rests on the sale of ... spycams marketed for filming women nude without their permission, and misogynistic apparel featuring female nudity that minimizes women as two-dimension sex objects," NCOSE said.
Visa
NCOSE accused Visa of partnering with the pornography industry by "processing payments for pornography with themes of sexual violence, racism, incest, and the fetishization of minors." The group referenced PayPal as a role model after that company announced in November that it will no longer support Pornhub performers.
"Visa only permits transactions on the Visa network for the purchase or sale of lawful products and services," the company told FOX Business in a statement. "We categorically prohibit transactions involving child pornography and human trafficking. As a founding member of the Financial Coalition Against Child Sexual Exploitation, Visa works together with our coalition partners to identify potentially illegal merchants or illegal activities and bar them from the Visa network."
Ticker
Security
Last
Change
Change %
V
VISA INC.
211.33
+0.25
+0.12%
PYPL
PAYPAL HOLDINGS INC.
101.10
+1.99
+2.01%
WYND
n.a.
n.a.
n.a.
n.a.
Wyndham Hotels & Resorts
NCOSE included Wyndham on its 2020 list and is also suing the company, alleging that it facilitated underage sex trafficking.
Wyndham told FOX Business in a statement that it condemns "human trafficking in any form." The company said it is unable to comment on pending litigation.
"Through our partnerships with the International Tourism Partnership, ECPAT-USA, Polaris Project and other organizations that share the same values, we have worked to enhance our policies condemning human trafficking while also providing training to help our team members, as well as the hotels we manage, identify and report trafficking activities," Wyndham said. "We also make training opportunities available for our franchised hotels, which are independently owned and operated."
SeekingArrangement
In the U.S., there are more than 8.7 million women and 3.2 million men looking for arrangements with 2.1 million "sugar daddies" and 370,498 "sugar mommas," according to the company. Many are college students looking for help with tuition.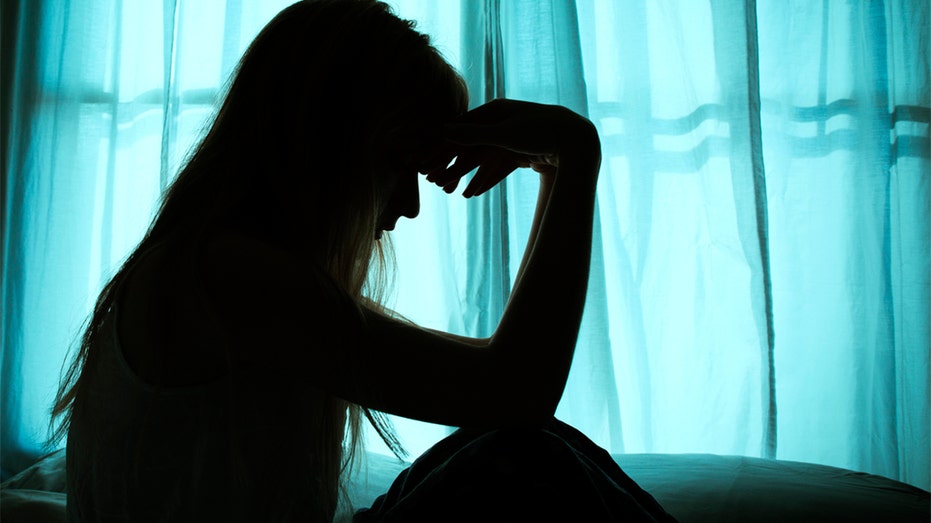 CLICK HERE TO READ MORE ON FOX BUSINESS
"This is a system of thinly veiled prostitution and therefore must be recognized as sexual exploitation," NCOSE said.
Prominent businesses including Amazon and Massage Envy were on the 2020 list after also being featured on the 2019 list. NCOSE took issue with Amazon selling "selling incest-themed porn, sex dolls, photography books with eroticized child nudity, pornographic magazines, and more" and said Massage Envy has "poor policies" to protect clients from sexual harassment and assault.
GET FOX BUSINESS ON THE GO BY CLICKING HERE
NCOSE removed United Airlines from its 2019 list earlier this week after the company confirmed it had "strengthened" sexual harassment training for crew members.
FOX Business' inquiries to Wish, Amazon, Massage Envy, Seeking Arrangement and Visa were not immediately returned.
This story has been updated with comment from TikTok and Visa.
FOX Business' Matthew McGrath contributed to this report.