Jeffrey Epstein-related lawsuit reveals explosive new details: report
Epstein had a close relationship with JPMorgan then-senior executive Jes Staley, who resigned over his connections to the pedophile
Jeffrey Epstein paid more than 20 sex trafficking victims from JPMorgan accounts, as the bank's top executives repeatedly flagged troubling abuse allegations against him, according to a new report.
The U.S. Virgin Islands government sued JPMorgan Chase alleging the bank was complicit in Epstein's sex crimes.
The Virgin Islands government on Wednesday unsealed sections of the federal lawsuit that had previously been redacted, Law & Crime reported.
"These women were trafficked and abused during different intervals between at least 2003 and July 2019, when Epstein was arrested and jailed, and these women received payments, typically multiple payments, between 2003 and 2013 in excess of $1 million collectively," according to the unsealed passages.
BARCLAYS CEO JES STALEY STEPS DOWN AMID PRESSURE OVER EPSTEIN TIES
 "Epstein also withdrew more than $775,000 in cash over that time frame from JPMorgan accounts, especially significant as Epstein was known to pay for 'massages,' or sexual encounters, in cash," the complaint says.
Epstein allegedly committed suicide by hanging himself in a Manhattan jail cell in 2019 while awaiting trial on a federal sex trafficking indictment. 
BILL GATES MET WITH JEFFREY EPSTEIN 'A NUMBER OF TIMES,' ADMITS IT WAS 'HUGE MISTAKE'
Many of his victims were abused on his sprawling compound on Little Saint James, his private island in the U.S. Virgin Islands. 
JPMorgan has tried to dismiss the lawsuit, pointing out that the Virgin Islands government has already settled with Epstein's estate for more than $100 million.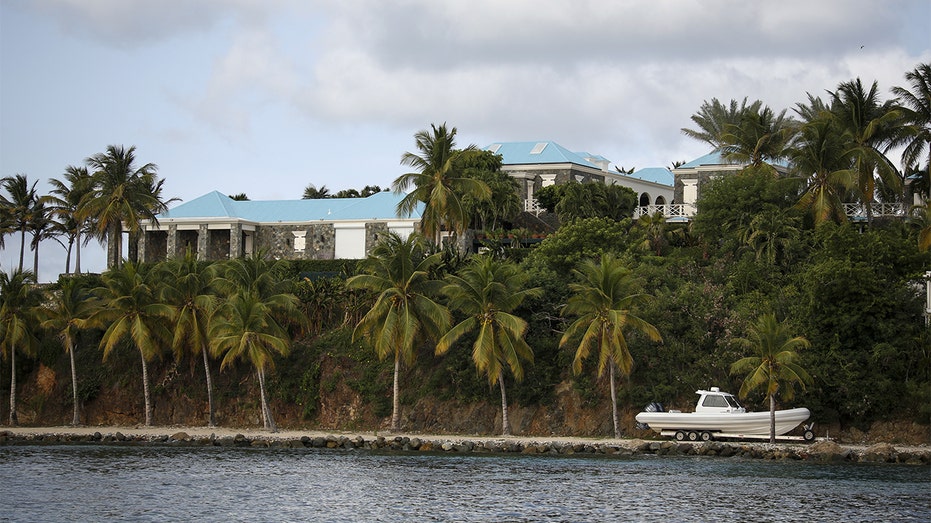 The unsealed portions of the lawsuit allegedly show that bank executives repeatedly noted troubling reports about their client.
In an email, an executive allegedly referenced "[s]everal newspaper articles… that detail the indictment of Jeffrey Epstein in Florida on felony charges of soliciting underage prostitutes," according to the suit.
GHISLAINE MAXWELL TRIAL: LATE JEFFREY EPSTEIN'S LONGTIME LOVER FOUND GUILTY OF ON 5 OF 6 COUNTS
Epstein was convicted in Florida in 2008 of procuring a child for prostitution and of soliciting a prostitute as part of a plea deal that let him serve just 13 months in custody — most of it on work release in his Palm Beach office. 
In 2010, JPMorgan's risk management division highlighted new abuse accusations against Epstein in an email.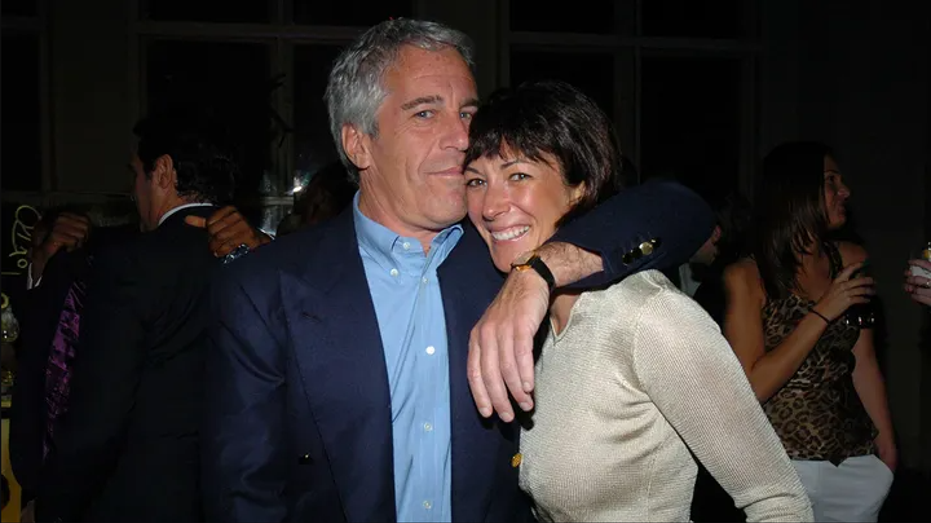 "See below new allegations of an investigation related to child trafficking — are you still comfortable with this client who is now a registered sex offender," the email states.
The court papers also reveal Epstein's relationship with JPMorgan's then-senior executive Jes Staley, who resigned over his connections to the pedophile.
BARCLAYS CEO UNDER INVESTIGATION OVER LINKS TO EPSTEIN
"Between 2008 and 2012, Staley exchanged approximately 1,200 emails with Epstein from his JPMorgan email account," the lawsuit alleges. "These communications show a close personal relationship and 'profound' friendship between the two men and even suggest that Staley may have been involved in Epstein's sex-trafficking operation."
Staley allegedly sent Epstein an email on Nov. 1, 2009, from the late financier's private island. 
"Presently, I'm in the hot tub with a glass of white wine," Staley allegedly wrote. "This is an amazing place. Truly amazing. Next time, we're here together. I owe you much. And I deeply appreciate our friendship. I have few so profound."
Epstein was locked up in Florida at the time.
GET FOX BUSINESS ON THE GO BY CLICKING HERE
JPMorgan not only knew about Epstein but his alleged recruiter, French modeling scout Jean-Luc Brunel, the owner of the MC2 Modeling Company. 
Brunel killed himself in a French prison last year while awaiting trial on allegations he secured girls and women for Epstein.
"Financial information also reflects payments drawn from JPMorgan accounts of nearly $1.5 million to known recruiters, including to the MC2 modeling agency, and another $150,000 to a private investigative firm," the suit says, according to Law & Crime.