Larry Kudlow: Joe Biden top-secret, classified docs scandal deepens
This is a very strange story, Kudlow says
Well, we've got breaking news tonight… the Joe Biden top-secret, classified document scandal deepens. We learned today that there is not one, nor two, but now three batches of national security classified documents that were found in the Biden — I'll call them Biden places. We also learned that Attorney General Merrick Garland has appointed a special counsel, that being Mr. Robert Hur, to look into this whole matter. Don't know much about his mission yet, maybe we'll find out.
PENN BIDEN CENTER CHINA TIES DRAWS CRITICISM: WHY DID THE BENEFACTOR GIVE SUCH A 'LARGE CHECK,' ASKS EXPERT
Right at the top here, I just want to say a couple of things. There's a lot of ambiguity regarding what Mr. Biden legally can and cannot do. What kind of protected so-called "SCIF" areas he had access to and why these documents are suddenly popping up now in downtown Washington, D.C., and in Mr. Biden's Wilmington, Delaware home. Why now, exactly? 
Remember, presidents have the authority to classify and declassify security documents, vice presidents do not. I'd like to know the role of this so-called Penn Biden think tank funded by China — dark money in China. 
I also don't understand the role, either, of the National Archives — who haven't said a peep about the Biden story, but tried to cremate Donald Trump during that horrible break-in of Mar-a-Lago.  
Double standards are proliferating everywhere and, suddenly, Mr. Biden, who has no authority to declassify documents, is learning that in politics and elsewhere what's good for the goose is good for the gander. Or, recoining another political cliché, what goes around comes around.  
Oh, by the way, has anyone seen or heard from the FBI? Wait a minute, I would have thought they would be right in this — now investigating all these homes and buildings. If a bunch of junior-level associate White House lawyers are suddenly running into classified documents left and right between Washington, D.C., and Delaware and supposedly reporting them to somebody, why hasn't the FBI come in to thoroughly go through Mr. Biden's home and this China-sponsored University of Pennsylvania dark money–funded think tank? I find all this very odd, don't you?  
Sen. John Kennedy called it "Biden hypocrisy" earlier today on the Fox News Channel. I think he's got a very good point.  
By the way, national security lawyers tell me that retired vice presidents can indeed read classified information, but they have to do it in a "SCIF," not in the shotgun seat of their Chevy Corvettes. I remember former Hillary Clinton national security adviser Sandy Berger, he was sneaking out of the National Archives years ago with all kinds of papers stuffed into his socks and the under-trousers of his ample girth.  
CLICK HERE TO GET THE FOX NEWS APP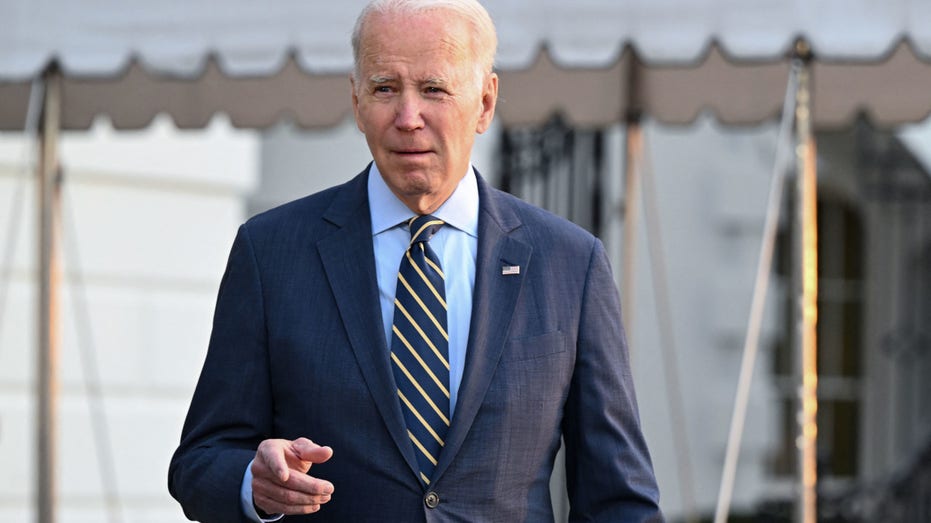 Of course, liberals are saying that this is completely different from the Trump Mar-a-Lago business and those documents. Well, yeah, in many ways it is completely different because former presidents have the power to declassify anything they want. Former vice presidents do not.  
So, this whole sordid mess will play out in the period ahead, but this evening we're just going to try to get out the lay of the land, some of the high points, some of the low points, begin the search for more truth and more information. This is a very strange story.  
This article is adapted from Larry Kudlow's opening commentary on the January 12, 2023, edition of "Kudlow."