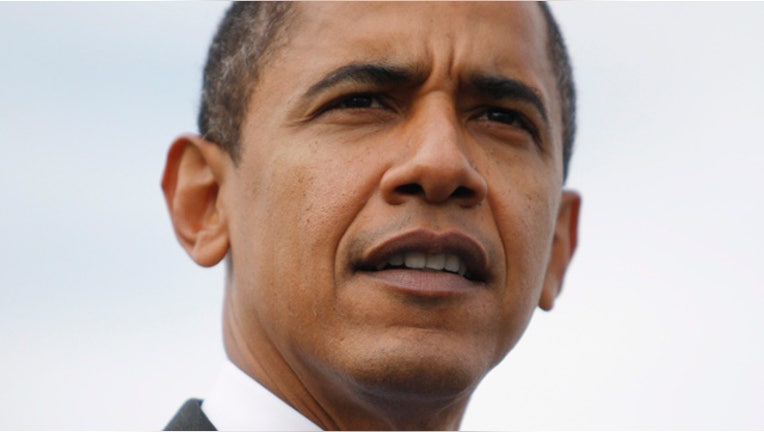 Investors will be watching for strong results from a couple of bellwether retail and technology companies next week as President Obama takes a trip to Latin America.
Jeweler Tiffany (NYSE:TIF) and diamond company Harry Winston Diamond Corp. (NYSE:HWD) are both expected to report stronger results as high-end jewelers benefit from the return of upper-end customers who were scarce during the recession but have returned as the global economy recovers.
Results are also due from business-software giant Oracle (NASDAQ:ORCL) and software maker Adobe Systems Inc. (NASDAQ:ADBE). Analysts polled by Thomson Reuters expect both companies to report a double-digit increase in profit and revenue.
Obama will kick-start a Latin America trip in Brazil on Saturday, and will then travel to Chile on Monday and ends his visit in El Salvador on Tuesday. Obama will be heading to the region at a time of growing trade between the U.S. and Central and South America, and the visit is expected to focus on Obama's push to boost U.S. exports and expand other economic opportunities.
Meanwhile, Egyptians will vote on 10 proposed amendments to the Arab nation's constitution on Saturday. The changes, if passed, would introduce presidential term limits and open the political field to multiple political parties, among other moves.
Representatives from the European Union, the Arab League and the African Union, as well as United Nations Secretary-General Ban Ki-moon, will attend a meeting Saturday in Paris to discuss planned action in Libya. The meeting, called by French President Nicolas Sarkozy, comes after the U.N. Security Council authorized military force late Thursday against Libyan leader Col. Muammar al-Qaddafi's security forces, opening the way for European and U.S. air strikes.
Euro area leaders will likely decide next week on doubling the amount of guarantees that support a temporary bailout facility, Belgian Finance Minister Didier Reynders said. The European Financial Stability Facility will be able to increase its lending capacity to EUR440 billion ($622.48 billion) through the doubling of guarantees by each euro-area member country, he told Dow Jones Newswires.
On Monday, Washington Mutual Inc., the holding company behind the biggest bank failure in    U.S. history, will seek permission to advance its Chapter 11 creditor repayment plan, which would divvy up more than $7 billion among the company's creditors. Washington Mutual, the former parent of Washington Mutual Bank, or WaMu, will ask Judge Mary Walrath of Wilmington, Del., bankruptcy court for approval to begin polling creditors on the plan after she rejected an earlier plan for the company over concerns that it granted overly broad litigation releases.
The U.S. Food and Drug Administration may decide by Saturday, March 26, whether to approve a promising experimental skin-cancer treatment developed by Bristol-Myers Squibb Co. (NYSE: BMY), ipilimumab, which the company proposes to sell under the brand name Yervoy. A clinical trial showed the drug extended average overall survival to about 10 months from about 6.5 months in a control group. Analysts see the drug generating upwards of $1 billion in annual sales, which would help soften the blow of upcoming patent expirations for top Bristol drugs such as the anti-clotting treatment Plavix next year.
The European Union has called a meeting of energy ministers on Monday to discuss Japan's nuclear crisis and its consequences for the region. The European leaders will also discuss the catastrophe at their summit next Thursday and Friday.