Volkswagen challenges Tesla, orders $25B in batteries as electric car push accelerates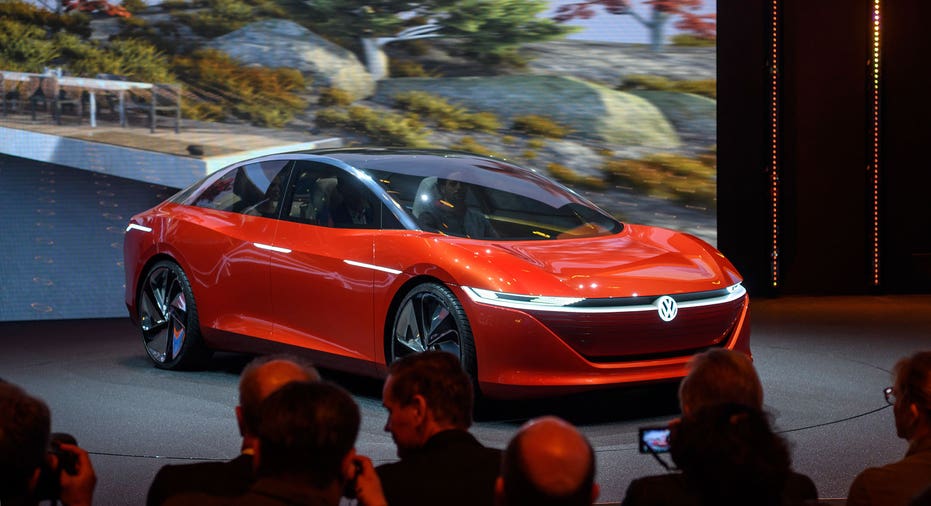 Volkswagen said Tuesday it has committed to spending billions of dollars on electric car batteries, as the German automobile giant plans to aggressively boost production globally.
Sixteen of Volkswagen's factories will be equipped to build battery-powered vehicles by the end of 2022, the company announced. Only three of its plans currently produce electric cars. Volkswagen has already awarded 20 billion euros ($25 billion) in contracts to secure battery supplies in Europe and China, partnering with manufacturers such as Samsung and LG. The automaker will select a supplier in North America soon.
Volkswagen has no plans to build its own battery packs, according to CEO Matthias Muller.
"Over the last few months, we have pulled out all the stops to implement 'Roadmap E' with the necessary speed and determination," Muller said in a statement, referring to Volkswagen's electrification plan.
Roadmap E, unveiled last fall, includes plans to build up to three million electric vehicles annually by 2025 and sell 80 new electric models across the Volkswagen Group, the parent company of 12 brands such as Audi, Bentley and Porsche. In 2018, Volkswagen plans to launch nine new vehicles, including three all-electric models.
The world's largest car maker said it will buy a total of about 50 billion euros in batteries to support its full electric-car plans.
Volkswagen's battery orders would exceed those of Tesla, which recorded about $17.5 billion in purchase obligations by the end of last year, based on a recent filing.