The Fed Gets Its Groove Back, Ready for Trump Policies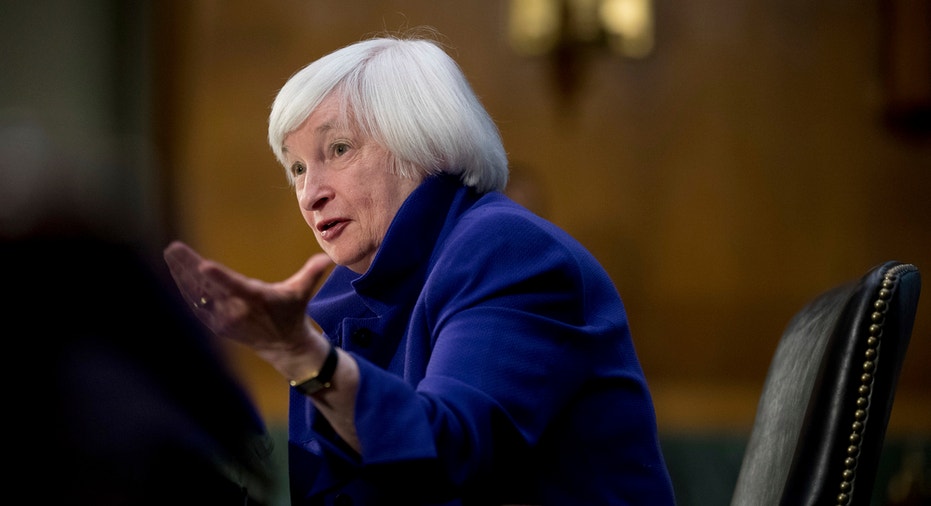 The Federal Reserve is back in business. After announcing the third rate hike in nearly a decade, economists now see a central bank that is ready to lead, as opposed to following financial markets.
"This is a more confident Fed," Mohamed A. El-Erian, chief economic adviser at Allianz, tells FOX Business. "Now willing to go beyond data dependency and seeking a more balanced policy response."
El-Erian adds that the Fed's new approach is a good thing, especially as the Trump administration readies a tsunami of economic policies not seen in years.
"In the event that the administration were able to move quickly and comprehensively on the pro-growth policy trifecta [tax reform, infrastructure and de-regulation] the Fed could well be inclined to hike more than the three times they have signaled for 2017," said El-Erian.
This refresh is welcome news to former Federal Reserve Board Governor Wayne Angell. "It's getting them back on course," he explained to FOX Business adding, "It gives them [FOMC members] the possibility to make decisions on the real economy."
It's been a long time coming. Following the 2008 financial crisis the Federal Reserve, then under the direction of Chairman Ben Bernanke, cut interest rates to nearly zero. Current Fed Chair Janet Yellen inherited those low rates and what had become a sluggish economic recovery, leaving the FOMC in a holding pattern when it came to removing economic stimulus.
On Wednesday, Yellen made it clear policy makers are back in action, raising short-term interest rates by 0.25% and noting the Federal Funds rate may reach 1.4% by year-end.
She also reiterated the bank's commitment to two more rate hikes this year, even though GDP is expected to grow by just 2.1% in 2017, a level most economists consider sub-par. Should the economy gain more momentum, the Fed could change its tune.
For now, the U.S. is seemingly on the right path. "The simple message is the economy is doing well," said Yellen in summing up Wednesday's decision while taking questions from reporters.
Suzanne O'Halloran is Managing Editor of FOXBusiness.com and a graduate of Boston College. Follow her on @suzohalloran