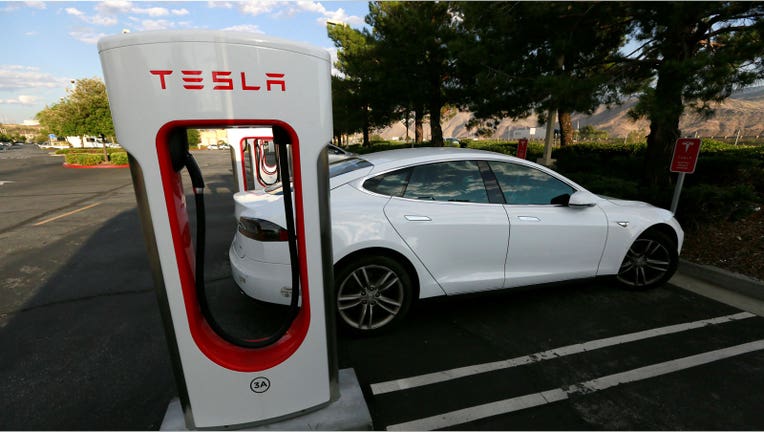 Tesla said Thursday it will issue a voluntary recall for about 123,000 Model S sedans worldwide to fix an issue that could cause the vehicles to lose power steering.
The recall includes Model S vehicles built before April 2016. There were no injuries or accidents related to the defect, Tesla said.
Tesla will fix affected vehicles by replacing bolts in the power steering component. The electric car maker found excessive corrosion in cold climates where certain road salts are used. Corroded bolts could lead to a loss or reduction of power steering.
Reuters reported that some Tesla owners had complained about the issue on online forums.
The recall is believed to be Tesla's largest to date, according to The Wall Street Journal.
It's the latest headache for the company led by CEO and founder Elon Musk. The National Transportation and Safety Board said Tuesday in a Twitter posting that it is investigating the cause of a fatal accident involving a Tesla Model X near Mountain View, California. In addition, Moody's on Tuesday lowered Tesla's debt further into junk territory over production concerns.
Tesla shares fell 3.8% in after-hours trading Thursday.