Executives at US Navy shipbuilding contractor hit with accounting fraud charges
Men allegedly reduced cost estimates for Navy ships by tens of millions of dollars
Three Alabama men allegedly orchestrated a multimillion-dollar accounting fraud scheme at a defense contractor that builds ships for the Navy, federal prosecutors said.
The Department of Justice (DOJ) announced Friday that the men were indicted for allegedly conspiring to mislead shareholders and the investing public about Mobile, Alabama-based, shipbuilder Austal USA's financial condition from around 2013 through at least July 2016.
According to the DOJ and Securities and Exchange Commission (SEC), former Austal USA President Craig Perciavalle, former director of financial analysis Joseph Runkel and former director of the firm's Littoral Combat Ships program, William Adams, sought to artificially reduce cost estimates for Navy shipbuilding projects by tens of millions of dollars.
The trio allegedly knew Austal USA's costs were rising and higher than planned but directed others to lower the cost estimates to meet the defense contractor's revenue budget and financial projections.
RAYTHEON AWARDED $1.2 BILLION CONTRACT TO MAKE PATRIOT MISSILE DEFENSE SYSTEMS FOR US ARMY, SWITZERLAND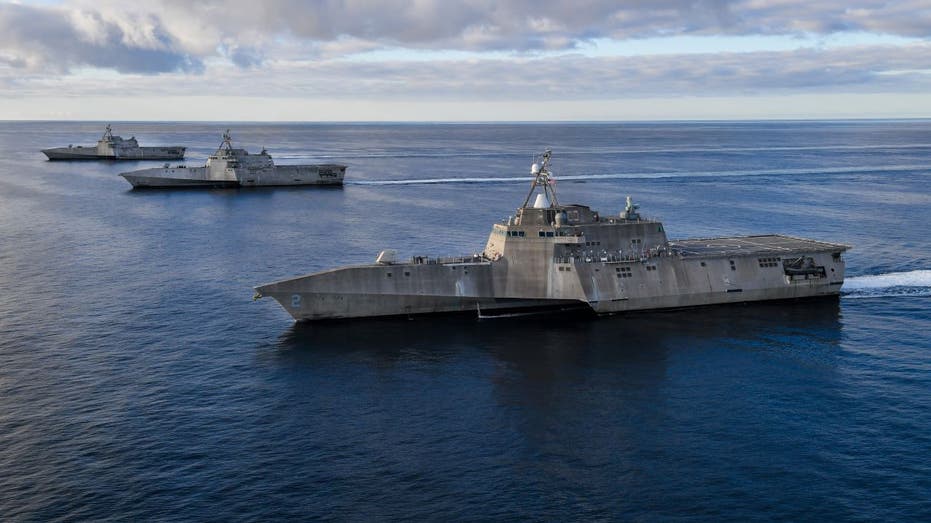 Investigators said they suppressed an accounting metric known as "estimate at completion" in relation to several Navy littoral combat ships (LCS), which resulted in a false overstatement of the company's reported earnings in public financial statements.
The DOJ claimed that they did this in part to maintain and increase the share price of the company's stock, and when the higher costs were eventually disclosed, the stock price fell significantly and Austal USA's parent company, Austal Limited, wrote down more than $100 million.
CHINA'S MILITARY STARTING TO ECLIPSE US IN KEY AREAS: REP. MIKE WALTZ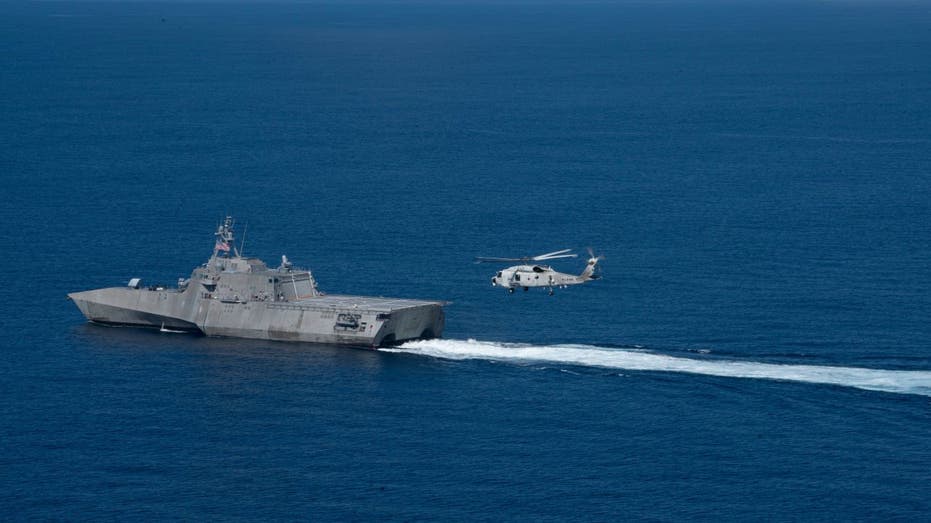 Austal USA is the lead shipbuilder for the Navy's Independence-class littoral combat ship – which is designed to be a fast, highly maneuverable multipurpose warship that operates in the littoral zone near coastlines.
The Navy has 13 active Independence-class LCS with another four in various phases of construction. However, the Navy has decommissioned two of the ships and is planning to decommission two more of the older ships in the class that lack the upgrades of their successors and have been plagued by maintenance issues.
Austal USA is a wholly-owned subsidiary of Austal Limited, an Australian company that has stock traded over-the-counter in the U.S. via American Depositary Receipts (ADR) and is also traded on the Australian Securities Exchange. A spokesperson for Austal USA told FOX Business the company is aware of the indictments and civil complaints filed against three of the company's former employees. 
"[Austal Limited] and Austal USA have been cooperating with the DoJ and SEC in their investigations and will continue to do so until these matters are fully resolved," the spokesperson said. "Austal USA has invested significant time and resources to strengthen its compliance program since the investigations began. While significant changes have been implemented, a review of its current compliance programs is continuing to ensure that it maintains a significantly enhanced compliance program and conducts business with the highest level of integrity."
LOCKHEED MARTIN AWARDED NAVY HYPERSONIC MISSILE CONTRACT WORTH OVER $1 BILLION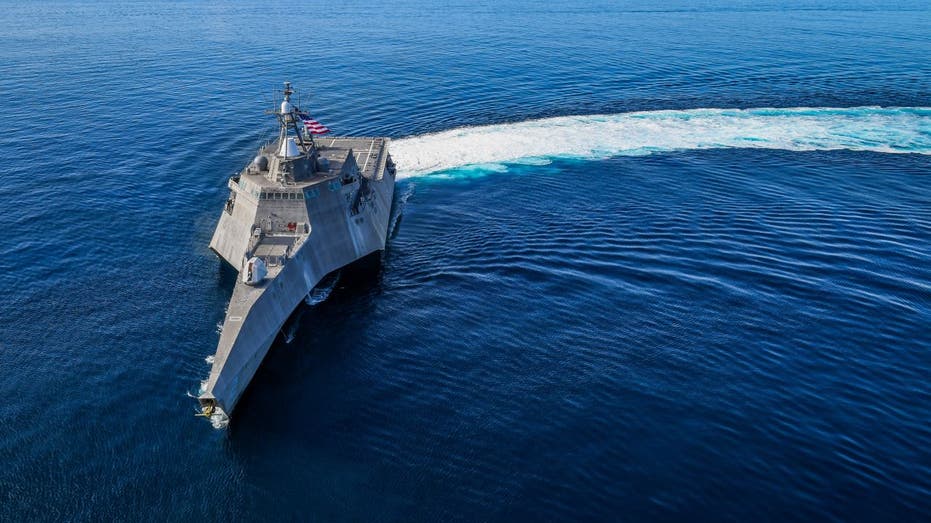 The DOJ charged each of the three men with one count of conspiracy to commit wire fraud and wire fraud affecting a financial institution, five counts of wire fraud and two counts of wire fraud affecting a financial institution.
If convicted, they each face a maximum of 30 years in prison for each conspiracy count and each count of wire fraud affecting a financial institution, and 20 years in prison for each count of wire fraud.
Ticker
Security
Last
Change
Change %
AUTLF
AUSTAL LTD.
1.25
+0.00
+0.00%
GET FOX BUSINESS ON THE GO BY CLICKING HERE
The SEC alleges that the men violated anti-fraud provisions of the Securities and Exchange Act of 1934 and seeks disgorgement plus prejudgment interest, civil monetary penalties, and officer and director bars.
The Defense Criminal Investigative Service and Naval Criminal Investigative Service are investigating the case, as are officials from the SEC.
Note: This article has been updated following the receipt of a statement from Austal USA.