Oil Prices Steady Around $104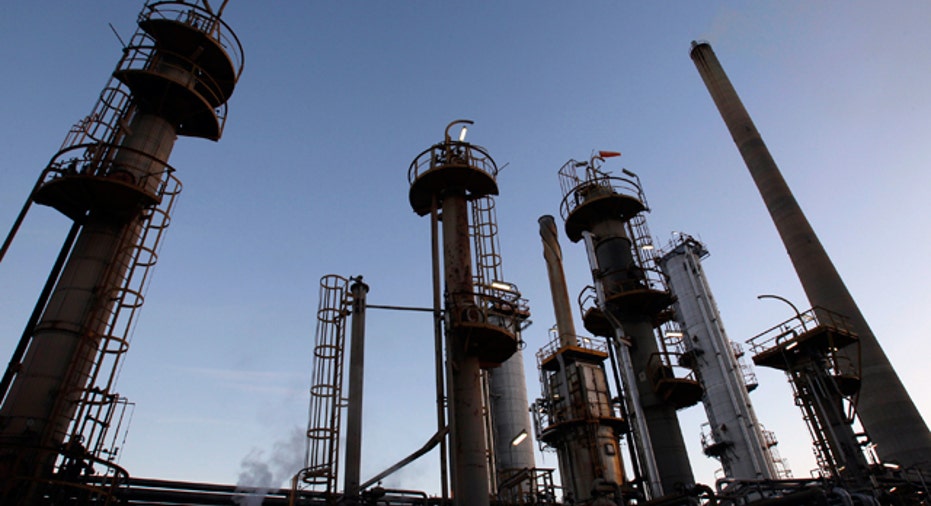 Oil prices dropped on Tuesday, with North Sea Brent crude dipping briefly below $113 per barrel, after Kuwait's oil minister said OPEC was considering boosting production for the first time in more than two years.
An official increase in OPEC output would signal the group's determination to put a cap on prices after uprisings and unrest across North Africa and the Middle East sent oil to its highest in more than two and a half years.
Fighting in Libya has idled as much as to-thirds of the country's oil output -- around 1 million barrels per day (bpd) -- and consumers have been looking for a response from the Organization of the Petroleum Exporting Countries.
"We are in consultations about a potential output increase," Sheikh Ahmad al-Abdullah al-Sabah told reporters, but added the group had taken no decision yet to produce more than its existing output targets.
Brent futures for April fell as much as $2.25 to a low of $112.79, its lowest in a week, but recovered to $114.70, down 34 cents, by 0934 GMT. On February 24, Brent hit $119.79, its highest since 2008, when it reached an all-time high of $147.50.
U.S. light crude futures fell 50 cents to $104.94.
Saudi Arabia, the world's largest oil exporter and home to most of OPEC's spare capacity, has boosted oil production to fill the gap left by Libyan exports and is now pumping about 9 million bpd, almost 1 million bpd above its OPEC quota.
But not all OPEC members agree on the need for extra oil.
"NO SHORTAGE"
"There is no shortage in the market. There is no need for further OPEC supply," Iran's OPEC governor Mohammad Ali Khatibi told Reuters in a telephone interview on Tuesday. Iran currently holds the presidency of OPEC.
Markets are worried that violence and unrest may spread to other countries in the Middle East and North Africa but so far oil is flowing as usual from the world's biggest producers.
Brent's premium over U.S. crude, known as West Texas Intermediate or WTI, shrank below $10 on Tuesday with analysts saying geopolitical worries were tending to move both crude benchmarks in tandem.
Libyan oil output and exports have dwindled over the last few days and the key Libyan oil ports of Ras Lanuf and Brega in the east of the country are closed due to violence in the area.
But a coordinated release of strategic oil stocks by OECD economies is not yet needed because the oil supply disruption caused by Libya's uprising remains limited on a global scale, the International Energy Agency has said.
The White House said on Monday the price of oil was one factor -- but not the only factor -- that would be used when determining whether the United States will tap its strategic oil reserve.
U.S. crude oil stockpiles may have risen by 300,000 barrels last week as imports likely rose, a preliminary Reuters poll ahead of weekly inventory reports showed on Monday.
The industry group American Petroleum Institute (API) will issue its weekly inventory report at 2130 GMT on Tuesday, followed by government statistics from the U.S. Energy Information Administration on Wednesday, at 1530 GMT.