Oil Prices Slip to $105 a Barrel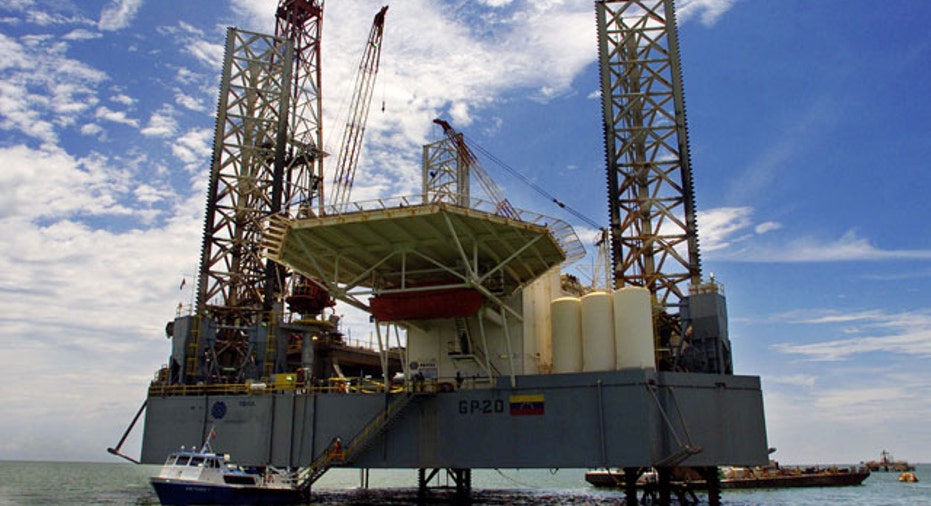 Oil prices slipped on Tuesday, with Brent falling nearly 2 percent, after Kuwait's oil minister said OPEC was considering a production boost as war-torn Libya's output remained disrupted and the region's unrest fueled concerns about more supplies being cut off.
The Organization of the Petroleum Exporting Countries has kept its official policy steady for more than two years, but analysts have said output has been informally rising for months and Saudi Arabia has offered to help make up for Libya's shut output, estimated at about 1 million barrels per day of its normal 1.6 million bpd.
Brent crude for April delivery fell $1.98 to settle at $113.06 a barrel, having fallen as low as $112.13.
U.S. crude futures for April delivery fell 42 cents to settle at $105.02 a barrel, above an early $103.33 low.
Brent's premium to the U.S. benchmark West Texas Intermediate crude fell $1.61 to $8.14 a barrel at 3:17 p.m. EST (2017 GMT), down from a peak of more than $17 last week.
"We are in consultations about a potential output increase," Kuwait's Sheikh Ahmad al-Abdullah al-Sabah told reporters. But he added that the group had taken no decision yet to produce above existing output targets.
Saudi oil minister Ali Al-Naimi and others in OPEC said world oil markets were sufficiently supplied. Naimi said the kingdom held 3.5 million bpd of spare production capacity to meet any shortages.
While acknowledging the output discussions, Algeria's oil minister said he sees no physical deficits in oil markets and Iran's OPEC governor downplayed the discussions and said there was no need for an output boost as consumer worries over supply were mostly "psychological."
Investment bank Goldman Sachs raised its oil price forecast and said it believed Saudi Arabia already had used up more of its surplus capacity than is widely thought.
U.S. crude prices will average $102 a barrel in 2011 because of the unrest in North Africa and the Middle East, the U.S. Energy Information Administration said, raising the forecast by $9 from its February outlook.
BATTLE FOR LIBYA
Libyan government forces attacked rebels with rockets, tanks and warplanes on western and eastern fronts, intensifying their offensive to crush the revolt against Muammar Gaddafi.
U.S. President Barack Obama and British Prime Minister David Cameron conferred by telephone and agreed "to press forward with planning, including at NATO, on the full spectrum of possible responses," including a no-fly zone, the White House said in a statement.
"The market is now waiting for the next piece of news to unfold," said Harry Tchilinguirian, head of commodity markets strategy at BNP Paribas, who said $2 moves were not surprising in such a volatile market.
"A turn for the worse for the market would be oil infrastructure being hit as a result of the fighting. The demise of the current regime or a more forceful statement from OPEC followed by an increase in production would be significant too."
U.S. OIL INVENTORY REPORTS
A Reuters analyst survey on Tuesday yielded a forecast for crude stocks to be up slightly, with distillate and gasoline stocks expected to have fallen last week.
The industry group American Petroleum Institute will issue its weekly oil inventory report at 4:30 p.m. EST (2130 GMT) on Tuesday. The EIA's report of government data follows on Wednesday, at 10:30 a.m. EST (1530 GMT).