Oil Prices Slip After China Raises Reserve Ratio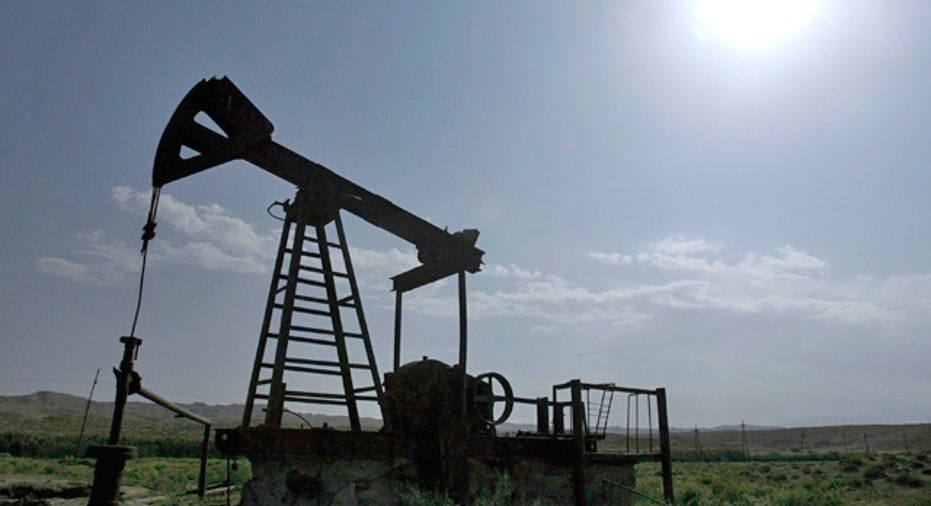 Oil prices moved lower on Friday after China increased lenders' reserve rates, although worries about tensions in the Middle East and North Africa lent support.
Brent crude futures were 16 cents up at $102.75 a barrel by 1057 GMT, down from earlier gains to $103.5 a barrel. U.S. March light crude contract shed 54 cents to $85.82.
China raised lenders' required reserves by 50 basis points on Friday, the second such increase this year as it steps up a campaign to rein in inflation, spurring concern that this could signal a curb in its oil demand growth.
"They have been trying to curb liquidity for some time so little surprise and not as bad as a benchmark rate rise, but still slightly weighing on sentiment," Andrey Kryuchenkov from VTB Capital said.
"We are seeing a correction on WTI (U.S crude) as China takes further steps to tighten its monetary policy, this time through bank reserve requirements, which in turn could suggest a moderation in the country's economic growth," BNP Paribas' head of commodity markets strategy Harry Tchilinguirian said.
"Brent is holding roughly even for now as it embeds a risk premium related to tensions in the Middle East."
Despite China's bearish move, analysts expect Brent futures prices will be supported going into the weekend.
"When social unrest and political upheaval erupts in the biggest oil producing region of the globe it is not a wise strategy to short energy," David Hufton from brokerage PVM wrote in a note.
Parts of the Middle East and Arab North Africa could see renewed public anger towards their governments on Friday, with the focus on Bahrain and Libya as protesters bury people killed in recent clashes.
Egypt's Suez canal remained in focus after Iran appeared intent on Thursday on sending two warships through, in a move Israel called a "provocation."
"We suspect that the markets will be fairly well bid heading into the weekend, as developments in the Middle East should prevent aggressive short positions from building up," MF Global analyst Edward Meier said in a note.
"However, it will likely be Brent that will likely see the most price sensitivity in the event of a serious flare-up, as WTI still seems to be on the defensive, pressured by an unfriendly arb and excessive Cushing inventories."
Thousands of protesters took to the streets of Libya's eastern city of Benghazi overnight after the security forces killed more than 20 protesters during the previous "Day of Rage" demonstrations.
In Bahrain, several thousand Shi'ites attended the burial of three of those killed in a crackdown designed to quell protests.
BENCHMARKS
The debate concerning the crude benchmarks continued as the spread between Brent and U.S. light crude remained at around $14.2 by 1043 GMT.
Nomura's Michael Lo argued the change in global oil demand growth was playing a role in the weakness of the U.S. light crude, also known as West Texas Intermediate (WTI).
"Future oil demand growth will likely come from the Asia Pacific region, and new refineries are being built in this region to meet new demand. WTI plays almost no part in this region and the demand and supply dynamics are very different," Lo wrote in a note. "Brent is increasingly being recognised as a crude benchmark in Asia."
The U.S. light crude contract could benefit from short-covering ahead of expiry of the March future on Tuesday.
Brent oil prices are forecast to drop later this year as analysts expect the risk premium for unrest in the Middle East to ebb, a Reuters poll showed.