Oil Prices Little Changed; Bernanke's Speech Eyed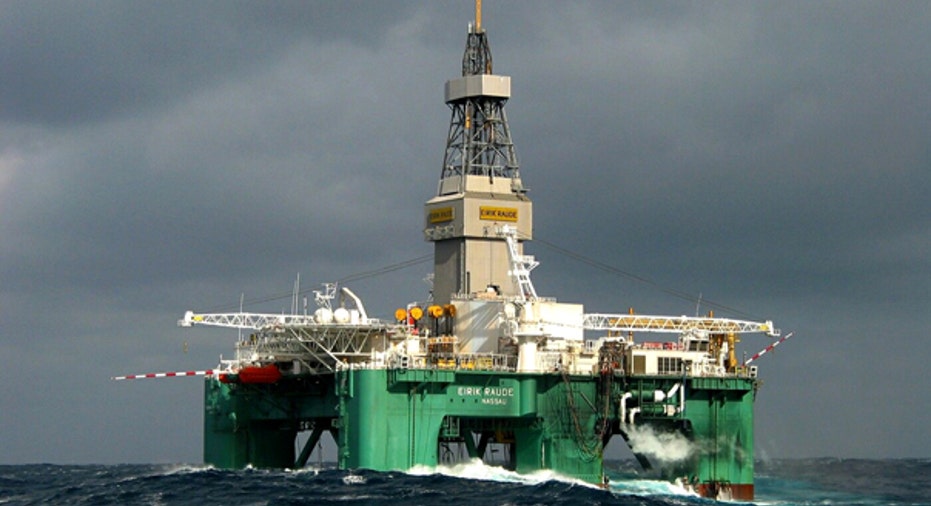 Oil prices were little changed on Friday ahead of a key speech by U.S. Federal Reserve Chairman on the health of the world's largest economy and top oil consumer.
Hurricane Irene barrelled towards U.S. East Coast refineries, posing a potential threat to supply and supporting prices. Ongoing conflict in OPEC member Libya and international pressure on Syria also underpinned sentiment.
Brent crude was up 6 cents at $110.68 a barrel as of 0721 GMT. U.S. crude was down 15 cents to $85.15, after hitting an intraday low at $84.75.
WTI-Brent spread was above $25.00.
"We saw a little bit more bullish data this week on the crude side which gave some support," said Jeremy Friesen, a commodity strategist at Societe Generale in Hong Kong, referring to the EIA data that showed a drop in U.S. crude stockpiles.
"But heading into today, the markets are going to focus a lot on the resolutions (from Bernanke's talk)."
Brent oil faces a resistance at $111.60 a barrel and signals will be temporarily neutral before this resistance is cleared, while U.S. oil is biased to drop to $83.01, according to Reuters market analyst for commodities and energy technicals Wang Tao.
The oil market was also closely watching the powerful Hurricane Irene, a major Category 3 storm that lashed the low-lying Bahamas on Thursday and was expected to hit North Carolina on Saturday before heading up the coast to New York and beyond.
MF Global said in its daily report that it expects refineries standing in the path of the hurricane to withstand the winds from the storm and not shut down for now.
While the East Coast region has no major offshore oil and gas production like the hurricane-prone Gulf Coast, the stakes are still daunting.
The region has around a dozen nuclear plants, a massive oil delivery hub at New York Harbor, and its pipelines and power networks serve more than 100 million Americans.
"The biggest issue may be flooding if the storm surge brings water up into New York Harbor. The harbor imports 400 kb/d in gasoline," the MF Global report said.
BERNANKE SPEECH IN FOCUS
All eyes are on Bernanke's speech in Jackson Hole scheduled for 1400 GMT, with markets eager to hear what the Fed's plan is to help a struggling U.S. economy, although the growing consensus is that the Fed's options to stimulate the economy are limited.
At last year's meeting, Bernanke hinted at what eventually became a $600 billion quantitative easing bond-buying programme, known as QE2.
Economic worries on the other side of the Atlantic also continued to keep investors on edge.
European consumers are cutting spending and feeling gloomier about the future as fears of a double-dip recession rise and stock markets wobble, while an industry survey showed British retail sales in August fell at their fastest pace in over a year.
German consumer sentiment fell slightly going into September, hitting a 10-month low as the euro zone debt crisis and fears of another recession in Europe and the United States weighed on consumer expectations, a survey showed.
LIBYA, SYRIA SUPPLIES
In Libya, rebels stormed Tripoli's Abu Salim district, one of the main holdouts of forces loyal to Muammar Gaddafi after a NATO airstrike on a building in the area, a Reuters correspondent said.
The Libyan rebel government hopes to restart oil exports within two to three months and reach full volumes in about a year, Ali Tarhouni, the official in charge of financial and oil matters told Reuters from Libya's oil ministry in Tripoli.
On Syrian supplies, some traders say it has become more difficult to sell the crude this month in the European spot market due to U.S. sanctions on Syria and expectations EU sanctions may follow.
But oil major Royal Dutch Shell is planning to continue exporting Syrian oil in September despite fresh U.S. sanctions and a looming EU embargo.