Oil Prices Climb on Iran Supply Rumors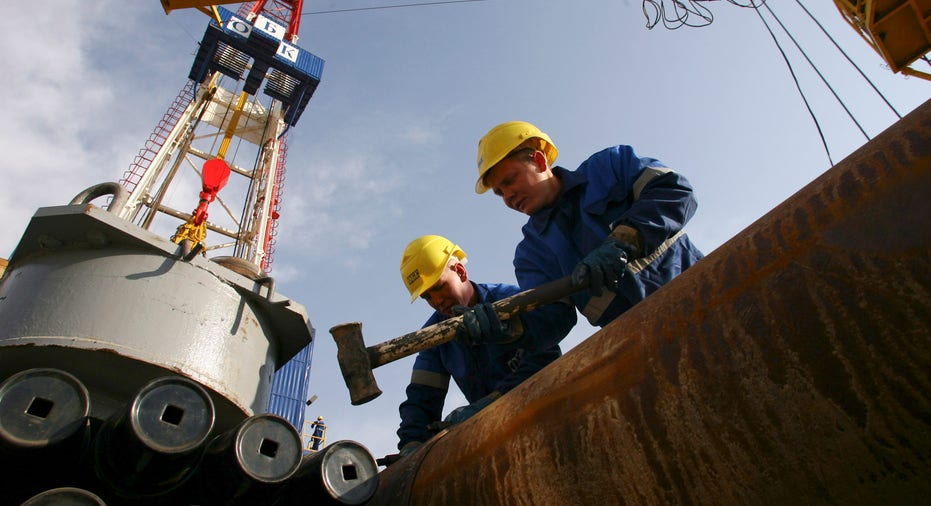 Oil hit a six-month high near $120 a barrel on Wednesday as concern about supply from Iran, other Middle East producers and Africa outweighed those about the health of the global economy.
Prices jumped after Iran's Press TV reported Iran had banned exports to six EU countries in retaliation for European Union sanctions against the Islamic state, only to pare gains after Iran's Oil Ministry denied the report.
Brent crude was up $1.73 at $119.08 a barrel at 1619 GMT, having earlier traded as high as $119.99, the highest intra-day price since Aug. 1.
U.S. crude rose $1.05 to $101.79.
"Bubbling of tensions with Iran will always be supportive of the oil price, and this latest development is no different," said Harry Tchilinguirian, analyst at BNP Paribas.
Oil also drew support from the U.S. government's weekly report on supplies. The Energy Information Administration report at 1530 GMT showed crude inventories fell by 170,000 barrels. Analysts had expected them to rise.
Oil industry group the American Petroleum Institute had said on Tuesday crude stocks rose by 2.9 million barrels.
The Iranian news follows other supply issues that were supporting prices earlier on Wednesday.
An explosion hit a pipeline in Syria on Wednesday, a strike in Yemen has halted output at its largest oilfield and Sudan seized more of South Sudan's oil in a dispute over payment issues.
DIVISIONS
The contradictory comments from inside Iran underlined the divisions within the country's leadership, an analyst said.
"It is not really surprising that we are seeing this chaos as it reflects (a) fractured political process in Iran," said Nic Brown, head of commodities research at Natixis.
"It is clear that there is a political conflict going on inside Iran and you have the issue of revenues versus political posturing. You have the oil ministry responsible for revenues, while other parts of the government are trying to make political statements."
Oil's supply risks far outweigh the effects of the euro zone's debt problems and will probably keep Brent above $110, said Jeremy Friesen, a commodity strategist at Societe Generale.
"The oil market continues to be caught between a deterioration in the global economy and supply issues, including actual supply disruptions in Sudan," he said.
"I don't think it's realistic to expect that risks in the Middle East will disappear," he added.
In a sign that the euro zone may succumb to a mild recession, figures on Wednesday showed Germany's economy contracted slightly in the last three months of 2011, while France eked out an anaemic level of growth.
The euro dipped and a share market rally ran out of steam on Wednesday on signs euro zone officials might delay Greece's next rescue package, while still avoiding a disorderly default.
Even so, the latest indications from the United States suggest a firm foundation for an economic recovery.
While U.S. industrial output was unexpectedly flat in January, the second straight month of gains in manufacturing pointed to underlying strength in the economy.