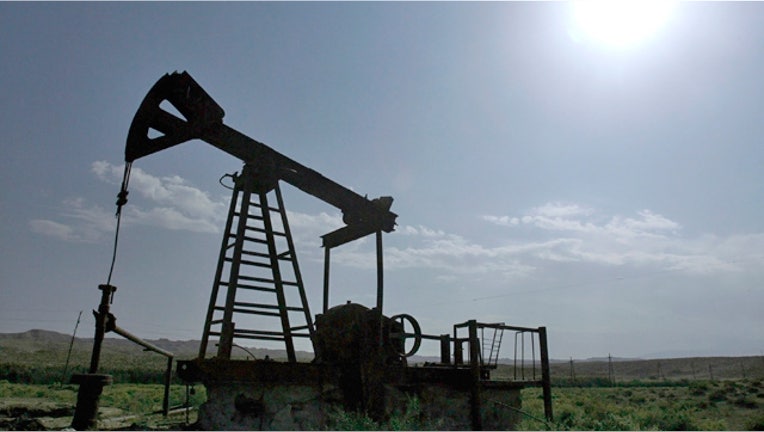 Oil rose to 2-1/2-year highs on Monday, with Brent crude pushing above $120 a barrel on geopolitical risks to supply along with expectations of growing demand after last week's supportive U.S. economic data.
Libya's continuing conflict and unrest in Yemen could pose threats to supply in the Middle East, keeping Brent well supported, with Brent benchmark Forties cargo delays and Nigeria's election delay adding to strength.
U.S. crude trading was choppy after posting a 2-1/2-year high above $108 a barrel ahead of the open outcry trading session in New York.
Analysts and brokers said a possible U.S. Federal Reserve shift to tighter monetary policy after recent strong jobs report and other economic data limited U.S. price gains, while the Brent market remained well supported by its proximity and the more immediate impact of Middle East and Libya supply threats.
Brent crude for May rose $1.58 to $120.28 a barrel by 11:57 a.m. EDT, just off its $120.63 peak, which was the highest since August 2008. Brent took out its previous front-month 2-1/2-year high of $119.79 struck on February 24.
Brent has recovered after falling below $108 in the aftermath of Japan's March 11 earthquake and tsunami.
U.S. crude rose 14 cents $108.08, off its earlier $108.78 peak and the highest intraday price since September 2008.
U.S. crude trading volumes remained thin Monday, after the previous two weeks saw the lowest weekly volumes for 2011.
Total U.S. crude volume was just over 248,000 lots, 67 percent below the 30-day average, with Brent trading above 248,000 lots, but also below average.
"Brent is up on Libya, Yemen unrest and the Nigerian election," said Phil Flynn, analyst at PFGBest Research in Chicago.
"U.S. crude is hesitant because there is still worry that the Federal Reserve might be nearing a rate hike or tighter policy, which would lower liquidity and demand and strengthen the dollar," he added.
Both Brent and U.S. prices have built on support offered by Friday's report showing U.S. employment registered solid growth for a second month in March and the jobless rate hit a two-year low of 8.8 percent, providing optimism about oil demand.
(Additional reporting by Christopher Johnson in London and Seng Li Peng in Singapore; editing by Jeffrey Benkoe)