ObamaCare deadline forces insurers to gamble on future of health care market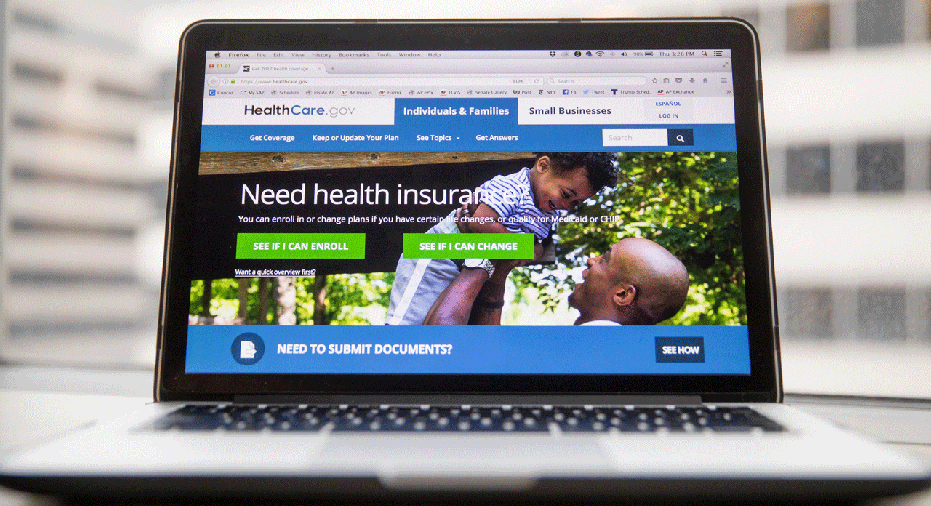 Insurance companies are still speculating about the future of the health care market as they face a deadline Wednesday to file preliminary rate requests for participation in the ObamaCare marketplace next year.
As Republicans move forward with an effort to repeal and replace the Affordable Care Act, insurers are faced with mounting uncertainty over the health care landscape; for some, instability and damaging costs have deterred participation, while others see opportunity.
On Wednesday, despite amassing an annual loss of more than $200 million on plans in 2016, Oscar Health announced it would expand coverage next year in Ohio, Texas, New Jersey, Tennessee and California. It also filed to continue selling insurance to individuals, families and businesses in New York.
"We're confident that when the dust settles, the market for health insurance will stabilize in time for 2018. For all of the political noise, there are simply too many lives at stake for representatives in Washington, D.C. not to do what's right for the people," Oscar CEO Mario Schlosser said in a statement posted on the company's site Wednesday. Oscar Health could help provide coverage to some of the 44 counties and more than 31,000 enrollees who had no Affordable Care Act options for 2018 as of Tuesday, according to the Kaiser Family Foundation.
Centene (NYSE:CNC) said last week it too would expand service in six of its existing markets: Florida, Georgia, Indiana, Ohio, Texas and Washington. It will also enter three new state markets: Kansas, Missouri and Nevada.
On Monday, the last remaining statewide insurer in Iowa – Medica – said it intends to remain on the ObamaCare exchanges next year, but asked for a premium increase of 43.5 percent. The company said the exorbitant rate increase is necessary to remain in a market where all other insurers have fled.
The nation's largest insurer, Anthem (NYSE:ANTM), said Wednesday it would largely reduce its offerings in two more states, Indiana and Wisconsin. Anthem already said it would extract itself from the Ohio exchange next year and the company's CEO has been clear about the uncertainty of continued overall participation.
"We're in deep dialogue with all of the state regulators  ... and we're trying to get a sense of what our engagement [on the exchanges] might look like; staying in, part or in whole, or even extricating ourselves, as I said 'surgically extracting' ourselves … all of those questions are still a work in process by the states," Anthem CEO Joseph Swedish said during a conference last month.
Aetna (NYSE:AET) and Humana (NYSE:HUM) announced they would not offer any coverage for customers on the marketplace in 2018, citing instability and the damaging costs of exchange participation.
Wednesday's deadline does not represent a permanent commitment on behalf of insurers who have until later this year to finalize contracts.
One key question for insurers is the continuation of funding for cost-sharing reduction subsidies (CSRs), or care provided at a discount to low income individuals. The Trump administration put off a court decision on the legality of the ObamaCare subsidies last month, though it will continue to fund them until a final decision is made.
Vice President Mike Pence said Tuesday that Trump administration officials are hopeful they will have a health care bill finalized by the end of the summer. Senate Majority Leader Mitch McConnell said earlier this week the chamber will have a "discussion draft" of its version of a bill ready Thursday that will be scored by the Congressional Budget Office by next week.