Natural gas prices 'sporadic and may begin toppling'
Warmer weather could move natural gas prices closer to pre-Ukraine war levels
Natural gas prices have been fluctuating well before this week's unseasonable warm temperatures pushed prices to levels not seen since before Russian President Vladimir Putin invaded Ukraine last February. Prices soared in Europe and the U.K. — and exports from the U.S. increased — after Russia cut most gas exports to Europe in response to European Union sanctions.
Most recently, gas prices skyrocketed during the frigid temperatures of early December but have fallen during the recent stretch of warmer weather. Already, the price of natural gas in Europe is at a level not seen since the start of the invasion.
US natural gas futures dropped over 10% Tuesday to a 10-month low as forecasts for mild weather and low heating demand in January force some energy traders to give up on hopes for extreme cold in coming weeks.
BREAKING WEATHER NEWS | FOX WEATHER HOME OF AMERICA'S WEATHER TEAM
James Gellert, CEO of RapidRatings, told FOX Business on Wednesday, "Natural gas prices have been sporadic from the early days of the pandemic to the onset of the war in Ukraine, but a recent spate of warm weather may have been just what was needed to get us to pre-war energy levels."
"From a consumer perspective, this is very welcome news as previous forecasts for dooms-day energy shortages and price gouging are beginning to fade," he added. "From a market perspective, the recent stock surges we saw in early December, thanks to energy prices nearly quadrupling from an Arctic winter blast, may begin toppling."
Halfway through the session, the Natural Gas Continuous Contract was up approximately 3%, while noted industry firms like Antero Resources, Comstock Resources, and Chesapeake Energy were all trading in green territory. 
Ticker
Security
Last
Change
Change %
AR
ANTERO RESOURCES CORP.
21.32
+1.16
+5.75%
COM
DIREXION SHARES ETF TRUST AUSPICE BROAD COMMODITY
30.70
-0.07
-0.23%
CRK
COMSTOCK RESOURCES INC.
9.71
+0.45
+4.86%
SILVER AND GOLD POISED TO SHINE IN 2023
'Widow maker'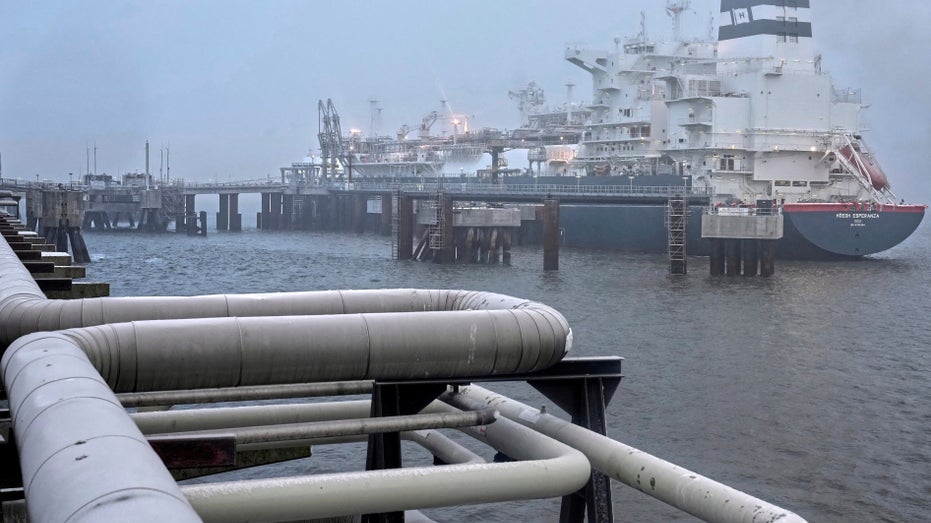 A closely watched industry indicator called the "widow maker" reached a record low Tuesday. The "widow maker" is the price difference between March and April natural gas futures, a traditionally volatile time when weather forecasts have knocked some speculators out of business, including the Amaranth hedge fund, which lost over $6 billion on gas futures in 2006.
The premium of futures for March over April fell 54% to a record low of nine cents per million British thermal units (mmBtu) on Tuesday, according to data provider Refinitiv. The spread hit record $2.13 per mmBtu in May 2022 as demand for U.S. liquefied natural gas (LNG) exports soared in response to Russia's supply shutdown.
ELON MUSK TAPS POTENTIAL SUCCESSOR AT TESLA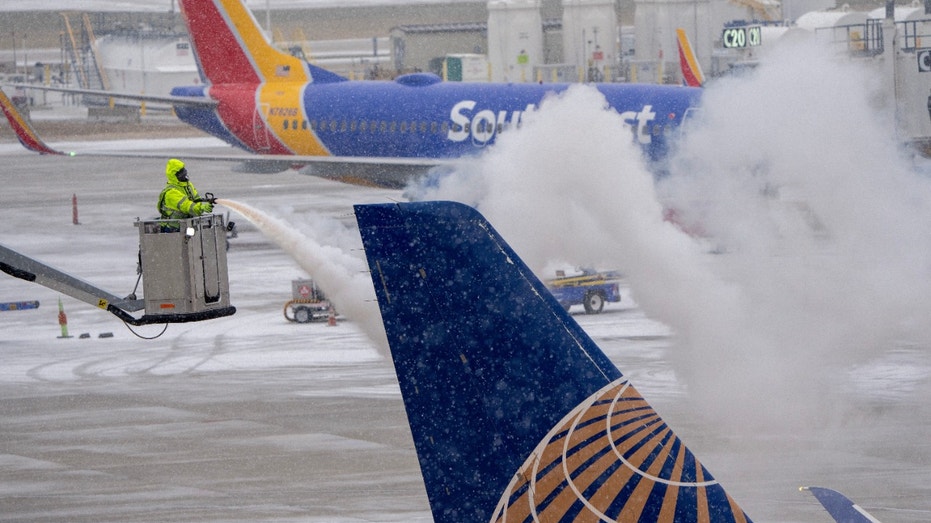 In an interview with FOX Business, Tim Rezvan, an equity research analyst with KeyBanc Capital Markets, said "The recent weak closing price, in the face of a polar vortex that paralyzed much of the U.S. over the last week, paints a lukewarm near-term outlook for the commodity."
"High natural gas prices seen earlier in 2022 seem increasingly unlikely this winter, and a weather-driven bull market into the next wave of LNG exports in late 2024 looks increasingly less bullish," he continued. "One cold spell is not enough to drive a sustained increase in 2023 pricing, especially when followed by a reversion to unseasonably warm weather."
The market uses the March-April spread to bet on the winter heating season when demand for gas peaks. March is the last month of the winter season, while April is the first month of the summer season when utilities inject gas into storage for use during the winter.
Reuters contributed to this report.
GET FOX BUSINESS ON THE GO BY CLICKING HERE