Morgan Stanley CEO: Stock Price Doesn't Reflect Our Strength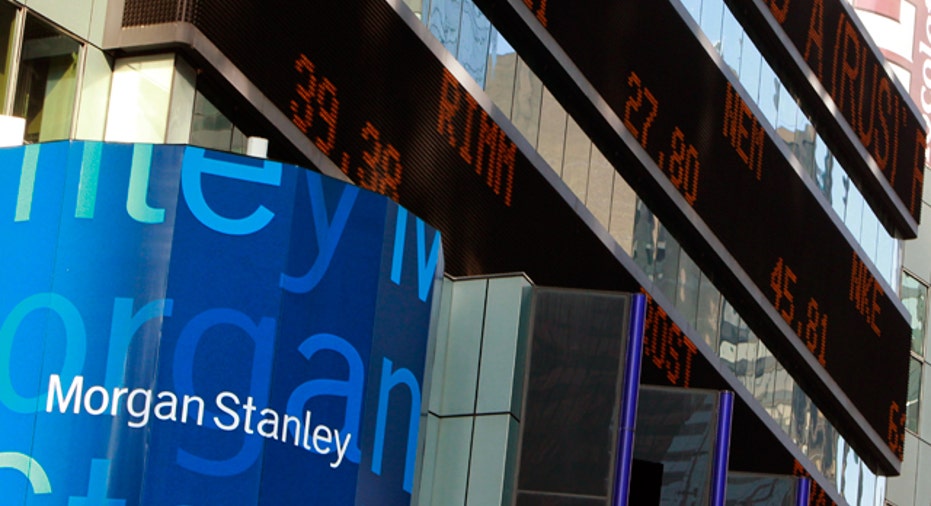 Morgan Stanley (NYSE:MS) CEO James Gorman says the firm's stock price does not reflect how "well the firm is doing," and he will try to create a more cohesive  firm by decreasing the political infighting and bringing back the firm's culture of "meritocracy."
That's the word from several attendees of a private party at the Bryant Park Grill in New York City last night, where current executives including Gorman mingled and spoke with some of the firm's alumni, many of whom are senior executives at hedge funds and private equity outfits the firm wants to retain as clients and who Gorman is trying to woo in order to solidify his power at the investment bank.
One noticeable absence from the event was John Mack, Morgan's current chairman who relinquished the job as CEO to Gorman in 2010. Mack is set to retire at the end of this year. A spokesman had no comment on Mack's whereabouts.
Morgan Stanley has been undergoing a wrenching business model change following its disastrous foray into risk taking that nearly destroyed the firm during the dark days of the financial crisis in 2008. Morgan accepted billions of dollars in bailout money and ultimately survived -- and then began to build out its brokerage unit, emphasizing advice to small investors through what is the largest "retail" business on Wall Street.
But the move has been a rocky one, with infighting over scarce resources between the brokerage unit and the firm's investment-banking department, considered one of the best on Wall Street. Shares of Morgan Stanley have also been whipsawed in recent months over investor fears that the firm is overly exposed to troubled European debt, rising and falling on news of various bailouts in the works to save the euro. (Morgan Stanley shares were up sharply today to $14.39 from Tuesday's close of $13.31 on the latest move by central banks to improve European liquidity.)
Still, shares of Morgan remain far below their pre-crisis highs and even lower than where they traded in the months following the bailouts in 2008, which has both current executives and many former executives concerned about the firm's future -- and Gorman's management -- since both groups hold substantial amounts of company stock.
In his speech, Gorman tried to show that Morgan's businesses are operating at a level better than what is reflected in its stock price, according to people who were in attendance. "The stock price in no way reflects how well the firm is doing," Gorman said, according to these people adding: "we have a strategy in place, the market isn't appreciating that yet."
Gorman, according to one attendee, also addressed the culture clash that currently exits inside the firm. "Gorman indicated that he wants that old meritocracy to come back, and political infighting to go down." the attendee said. "That's a good aspiration for any CEO to have."
A Morgan Stanley spokeswoman said Gorman didn't use the word "infighting" during his remarks. Maybe so, but people inside the investment bank tell FOX Business that the infighting is a serious issue for Gorman. Morgan Stanley's culture was once one of the strongest on Wall Street, dating back to the old House of Morgan. The firm was regarded for years as among Wall Street's premier investment banks catering to blue-chip corporations and super-rich investors.
The naming of Gorman, the former head of the Merrill Lynch brokerage unit, as CEO was a shift at a firm that normally elected long-time executives as its chief executive from the sales, trading or investment banking ranks. Although he has made strides winning over these factions, Gorman still faces friction as he take full control of the investment bank both as CEO and chairman with Mack's retirement next year, people tell FOX Business.
One way he's trying to bolster his support is by reaching out to the firm's former partners, still an important force inside Morgan. Gorman said during his remarks that "we can make the firm better by bridging the old firm with the new one," according to an attendee. Former Morgan Stanley chairman Parker Gilbert spoke at the event in an apparent show of support for Gorman, this person said.
"This is relatively a new idea, reaching out to the alums at Morgan Stanley," the former partner told FOX Business.