McDonald's April Same-Store Sales Growth Hits 6%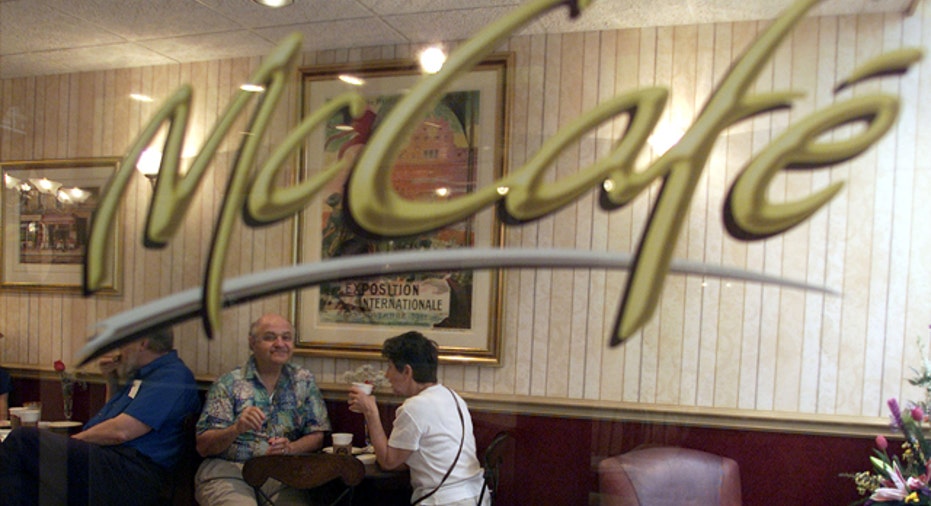 McDonald's (NYSE:MCD) said on Monday that global sales at stores open more than a year climbed 6% in April, led by higher demand overseas and growing popularity in the U.S. for its McCafe beverages.
The fast-food chain booked sales growth of 6.5% in both its Europe region and its Asia/Pacific, Middle East and Africa segments, helped by locally-relevant menu options in emerging markets and premium beef and chicken options in Europe.
Sales were especially strong in the U.K., France, Russia, China, Japan and Australia.
McDonald's CEO Jim Skinner attributed the results to sales momentum driven by the company's focus on optimizing the menu and modernizing its restaurants. The burger and fry maker added oatmeal and new beverages to its menu over the last few quarters.
Sales in the U.S. increased 4% last month, fueled by the popularity of McCafe beverages, including the recently introduced McCafe shakes, its breakfast menu and other traditional products such as the Big Mac and Quarter Pounder with Cheese.