Janet Yellen's signature to hit 2021 US currency
Yellen is the first female US Treasury secretary
Some may call it a rite of passage – when you become U.S. Treasury secretary, your signature goes on America's paper currency.
Janet Yellen is making preparations for her official signature to grace the new 2021 printing, which will be revealed in a few weeks.
"Last week, Sec Yellen met with BEP Director Len Olijar to provide the official signature for printing on the new 2021 series of US paper currency. We're excited to have a reveal of her signature in the coming weeks with our friends at @USMoneyFactory!" the department announced Tuesday.
JANET YELLEN TALKS BIDEN AND WEALTH TAX
Her predecessor Steven Mnuchin famously celebrated the printing of his signature with his wife, actress Louise Linton.
CLICK HERE TO READ MORE ON FOX BUSINESS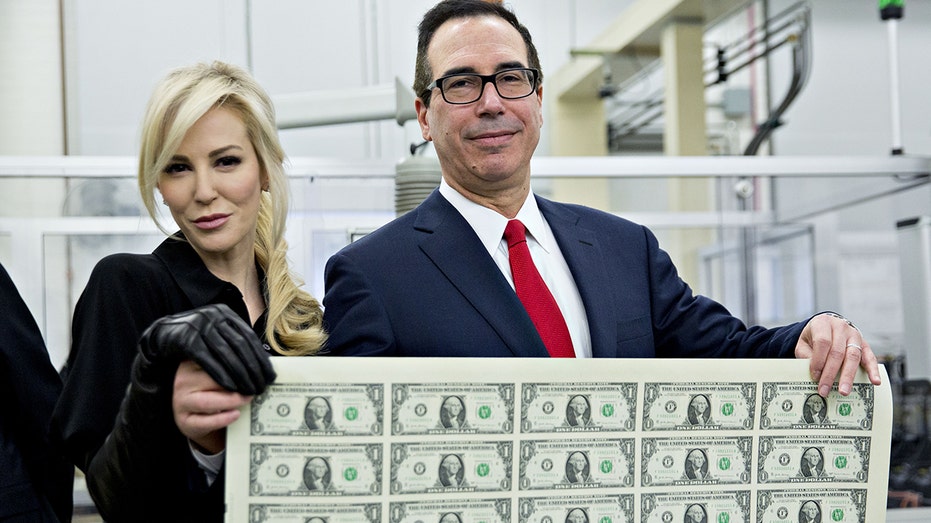 In 2017, the couple showed off a fresh sheet of uncut $1 bills at the U.S. Bureau of Engraving and Printing in Washington, D.C.
Since 1914 Secretaries of the Treasury have signed paper currency, as tracked by US Paper Money, a site that tracks currency history.