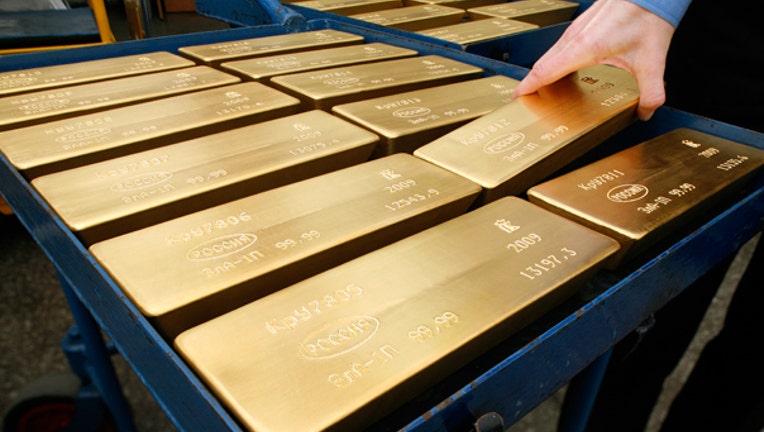 U.S. gold futures hit an all-time high above $1,500 an ounce on Tuesday on a combination of dollar decline, recovering crude oil prices and worries about sovereign debt problems in Europe.
Bullion rose to a record for a second straight day, as investors bought gold as a hedge against economic uncertainty after Standard & Poor's on Monday revised the credit outlook of the United States to negative from stable.
"It's follow-through buying from yesterday after the market had absorbed an initial bout of profit-taking. The recovery of oil prices and the euro have combined to take gold to the $1,500 level," said James Steel, chief commodity analyst of HSBC.
U.S. gold futures for June delivery rose 60 cents to $1,493.50 by 12:30 p.m. EDT (1630 GMT), having earlier hit a record $1,500.50 an ounce.
Spot gold was down 0.2 percent at $1,492.44 an ounce, bouncing off a high of $1,499.31.
Risky assets were hit by a double-whammy on Monday after fears mounted that Greece will have to restructure its debt, maybe as early as this summer, and S&P threatened to cut the United States' AAA credit rating.
Silver also set a 31-year high of $43.79 an ounce, and was later up 0.4 percent at $43.49 an ounce.
Silver has outperformed gold this year, up more than 40 percent so far against gold's 5 percent rise. The gold/silver ratio slipped to a 28-year low below 35 on Monday.
Among other precious metals, platinum slipped 0.4 percent to $1,764.74 an ounce, while palladium dropped 1.5 percent to $728.47.