GM races past Ford as SUVs, trucks fuel profits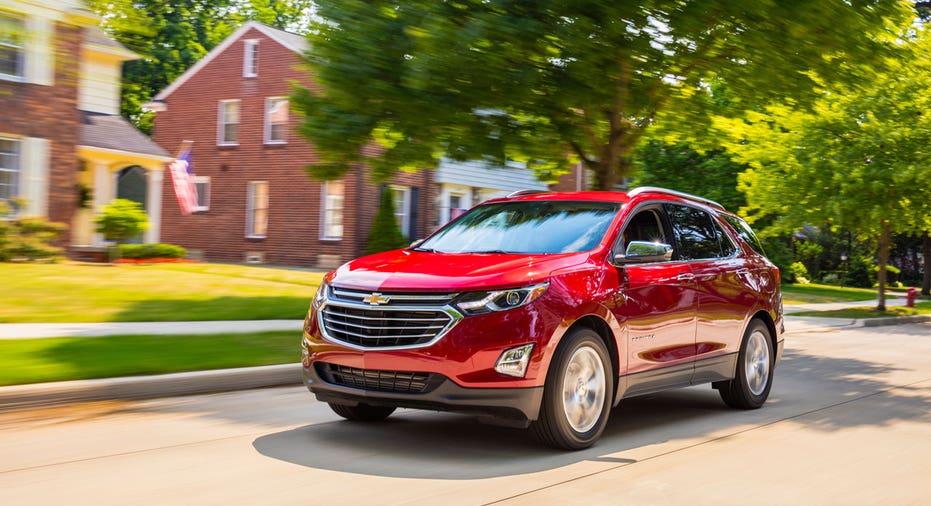 General Motors (NYSE:GM) will look to meet expectations for a higher fourth-quarter profit when it reports earnings Tuesday, as the nation's largest automaker continues to bank on lucrative SUV and truck sales.
While its chief rival Ford (NYSE:F) mounts a turnaround effort, GM has lifted its bottom line through the sale of profitable vehicles like the Chevrolet Silverado pickup truck, its best-seller, and the Chevrolet Equinox compact crossover, the second-most popular GM vehicle in 2017. With all-new trucks on the horizon, GM is poised to book steady earnings in 2018 and an even stronger year in 2019, according to CEO Mary Barra.
For the fourth quarter of 2017, Wall Street analysts are projecting that GM earned an adjusted profit of $1.38 a share on revenue of $36.55 billion. That would top the company's year-ago earnings of $1.28 a share, though revenue hit $43.9 billion in the same quarter in 2016. GM said full-year earnings will reach the high end of its previously estimated range of $6 to $6.50 a share, which would set a new record for the company.
Higher earnings in the face of weaker global sales would signal a successful play to maximize profits from trucks and SUVs. GM has benefited from consumers' growing appetite for roomier vehicles, a trend that has supported record profits. Combined, GM's four brands—Chevrolet, Buick, GMC and Cadillac—posted a 17% increase in U.S. crossover deliveries in 2017. Chevy was the industry's fastest-growing crossover brand based on retail market share, according to GM.
As part of an effort to further capitalize on demand, GM is rolling out redesigned versions of its SUVs. The automaker launched a new version of the strong-selling Chevrolet Traverse last year. It also has the recently revamped Equinox and Buick Enclave on sale, while the Chevrolet Silverado pickup truck is due for an upgrade in the fall of 2018. The new Silverado made its debut at the Detroit auto show last month.
Meanwhile, GM and other automakers have cut back on making slow-selling sedans. GM shut down one of its assembly plants near Detroit for five weeks at the end of last year, citing weaker industry volumes.
Investors are also watching for news on GM's plans to accelerate the development of self-driving vehicles. GM recently announced that it will begin testing a vehicle without a steering wheel or pedals in 2019, the same year it expects to have driverless Chevrolet Bolts ready for ride-sharing fleets.
The fourth-quarter report will include a $7 billion non-cash charge related to deferred tax assets, GM disclosed in January.
GM shares are up 8.8% over the past 12 months, while Ford is down 18.3%.
Ford has faced questions over its current vehicle lineup and strategies for electric and self-driving cars. The company reported a fourth-quarter profit that missed estimates, and it warned that earnings will dip compared to its 2017 financial results.