Charles Payne to Give Investing Advice Live at the World Money Show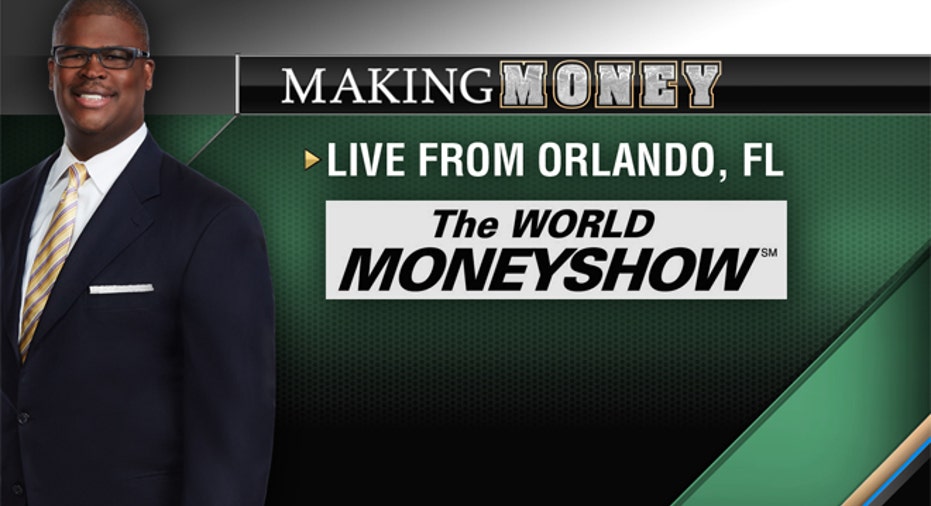 Join us tonight at 6pm ET, we'll be "Making Money" LIVE from the World Money Show in Florida – and answering questions from a live studio audience.
My first experience with the Money Show was in the 1990s, that go-go era of investing, when the market was on automatic pilot and everyone dreamed of retiring early and buying their own island. That dream has been busted a couple of times since then, but the desire for individuals to determine and control their economic future is as great as ever. The problem today is figuring out where to go and who to look to. This is why the Money Show is so important.
This dovetails with the goals of Making Money with Charles Payne.
My goal is to change investor behavior from short term to buy and hold, and from the notion that tough periods in the market mark an end, rather than a beginning. The key to being able to achieve this means ignoring inherent fears and all the noise from the "experts" and fear mongers.  It can only be done with knowledge of stocks you own and the history of the stock market.
I plan to make the rounds, check out new products and services and publicly traded companies that might be worth investing for my subscribers and television audience.
Mostly, I look forward to speaking to regular people looking to take charge and do-it-themselves.  These are my people. I once spoke to 3,000 people at a Vegas Money Show, so I hope to break that record.
There are no short cuts, but there are smart ways to achieve the same goals that seemed so easy 15 years ago. Let me help. Tune in to FOX Business Network Friday at 6pm ET.