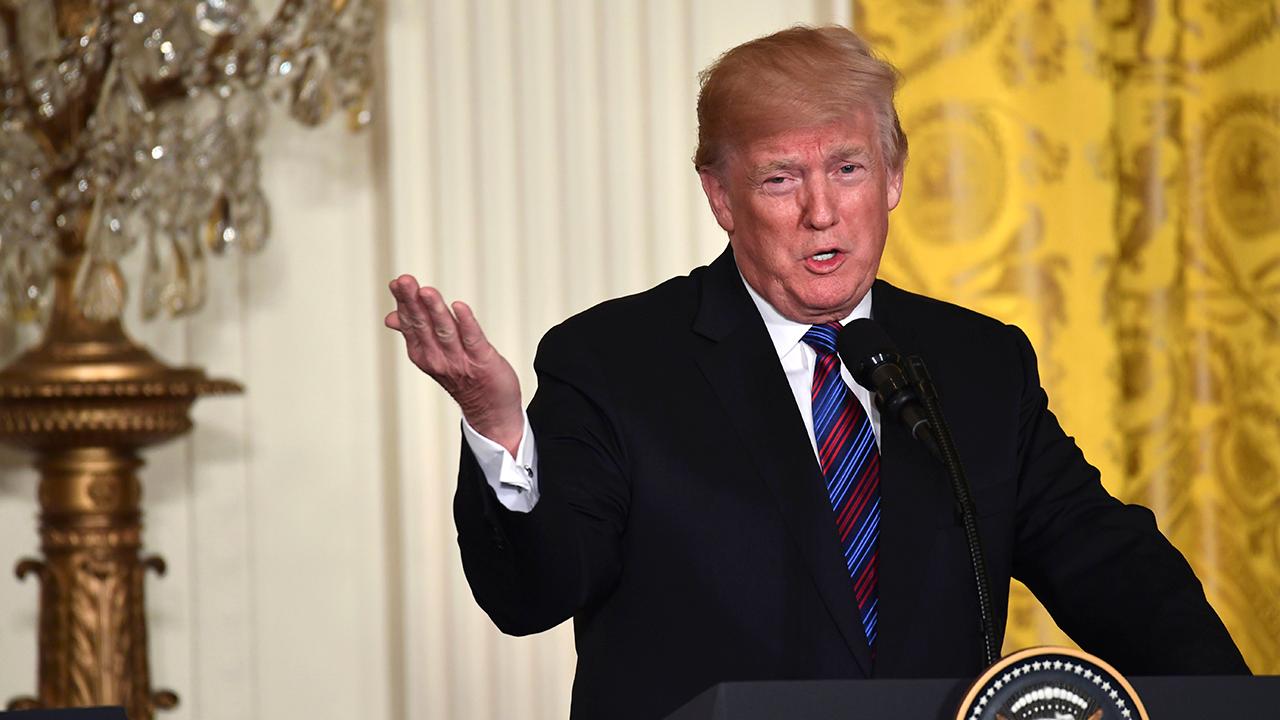 Shares of General Motors, Tesla and other major car makers raced higher on Tuesday amid optimism that China will loosen restrictions on American manufacturers.
In a speech, Chinese President Xi Jinping pledged to lower tariffs on imported cars and improve intellectual property rights for foreign auto companies, part of a broader effort to make the country's markets more accessible to businesses in the U.S. and elsewhere.
China currently imposes a 25% tariff on cars shipped from the U.S. to China, while Chinese cars imported by the U.S. face a smaller tariff of 2.5%. If Xi follows through, U.S. car factories could send more vehicles to China. Chinese sales of U.S.-made vehicles account for less than 1% of the country's total car market, according to LMC Automotive data cited by USA Today. Germany luxury automakers such as BMW and Daimler's Mercedes-Benz could also benefit, given that they already ship vehicles from plants in the southern U.S. to China.
Tesla, whose only vehicle assembly plant is located in California, sent about 14,779 vehicles to China in 2017. Ford and Fiat Chrysler were also top exporters to China.
GM shares rallied 3.3%, Fiat Chrysler rose 2% and Ford was up 1.8% on Tuesday. Tesla's stock jumped 5.2%.
GM, Ford and others have joint ventures with Chinese manufacturers, thus avoiding tariffs. Under China's current rules, foreign automakers must establish joint ventures in order to build vehicles in the country.
Tesla has long sought to expand its footprint in the world's largest car market, and it has pursued establishing a factory in Shanghai. But the electric car maker, concerned about sharing its technology and intellectual property, wants to own the facility outright. Tesla has reportedly been in talks with Chinese officials over the plans.
President Donald Trump has criticized China for its 25% tariff on cars and issues related to U.S. intellectual property. In March, Tesla CEO Elon Musk urged Trump to tackle China's tariffs and ownership restraints for car companies.
Xi's remarks come after Trump threatened to impose tariffs on up to $150 billion worth of Chinese goods, in addition to levies on imported steel and aluminum. In response, China said it will impose tariffs on 106 imported U.S. products worth up to $50 billion. The speech by Xi ignited a broad rally in U.S. stocks, as investors shook off concerns of a brewing trade war.