Boeing Unveils its Newest, Biggest Jumbo Jet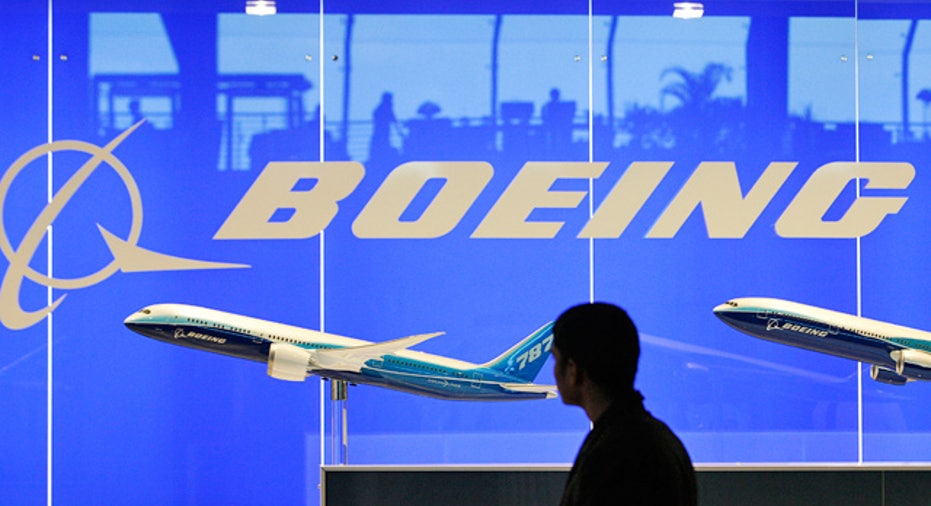 Surpassing the longest existing jet in the world, Boeing (NYSE:BA) introduced on Sunday its latest jumbo jet, providing airlines with the lowest operating costs yet of any commercial plane.
The 747-8 Intercontinental seats 467 passengers, Boeing's biggest plane, and is expected to have the lowest seat-mile cost of any large commercial jetliner, with 12% lower costs than its predecessor, the 747-400.
The plane surpasses by 19 feet Airbus' 525 A380, which became the longest plane when unveiled in 2005. The longest before Airbus was Boeing's 747.
The announcement was made among 10,000 guests, including employees, government officials, partners and suppliers, at its factory in Everett, Washington, in the same hangar where its first jumbo debuted in 1968. The theme: "Incredible, Again."
"The new 747-8 Intercontinental features the latest in innovative technologies — applying many of the breakthroughs also found on the 787 Dreamliner," said Boeing Commercial Airplanes CEO Jim Albaugh. "We think our customers will value the low operating costs and passengers will enjoy the comfort of the striking new interior."
The jet has enhanced environmental performance, according to its makers, providing 16% better fuel economy, 16% less carbon emissions per passenger and generating a 30% smaller noise footprint than the 747-400.
It also has new wings, state-of-the-art engines, a new cockpit and a new curved, upswept architecture that gives passengers more space.
The 747-8 Intercontinental introduced on Sunday is painted in a red-orange that will only appear on the first plane. The colors, which are a significant departure from Boeing's standard blue, honor key Boeing customers whose cultures recognize the colors as symbols of prosperity and good luck, according to the U.S. plane maker.