As Lehman Inquiry Drags on, Fuld's Business Takes Off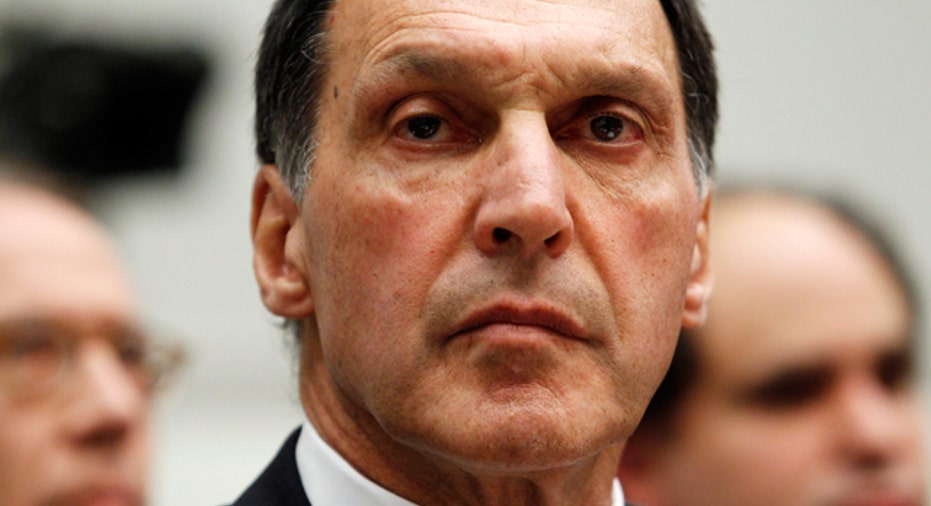 With the government's investigation into the collapse of Lehman Brothers still unresolved, the firm's former CEO is acting as if he doesn't have a care in the world.
Dick Fuld had been keeping a low profile even as he set up his own advisory firm with an office in midtown Manhattan. But sources with direct knowledge of Fuld's business activities said things have been picking up steam in recent weeks. He has had at least one meeting with financial executives involving a private equity transaction, these people say, adding that Fuld appeared unconcerned about the multiple investigations into his actions during Lehman's 2008 demise.
"It was bizarre," said one person with direct knowledge of the matter. "He acted as if he has nothing to worry about."
One person close to Fuld told FOX Business that he fears private litigation more than enforcement action over his role in Lehman's bankruptcy.
The U.S. government, led by the Securities and Exchange Commission, launched a wide-ranging probe into Lehman's demise just days after it filed for bankruptcy, which ignited the broader meltdown of the financial sector and a bailout of the remaining big banks. The inquiry picked up steam last year after Lehman's bankruptcy examiner issued a scathing report, attacking Lehman's management for using accounting gimmicks that allegedly masked the true nature of Lehman's financial problems.
Fuld, for his part, denied the allegations in the examiners report, but sources tell FOX Business he was keeping a low profile as the SEC inquiry began intensifying, particularly when it came to the new financial advisory business that he created after Lehman's downfall. He was rarely seen around New York City -- including at San Pietro, the swanky restaurant he had frequented during Lehman's glory days -- except occasionally getting in and out of his Mercedes parked outside his office on 3rd Avenue in Midtown Manhattan.
But all of this seems to be changing, as the regulatory case remains unresolved and some people close to matter say the SEC is finding it difficult to bring charges against Fuld. One aspect of the SEC's inquiry was whether Fuld misled public investors with positive statements about Lehman in the months before its collapse. The SEC, sources say, is finding it difficult to gather proof that Fuld knowingly provided false statements during this time, or that he intended to deceive the public.
Proving intent is a necessary ingredient to any fraud case. The SEC didn't return a telephone call for comment, nor did Fuld's attorney.
So far, no member of Lehman's senior management team has been charged in the inquiry.