World's first-ever oat milk ice cream shop thrives in NYC: 'It's the bomb'
First-of-its-kind small business caters to customers with vegan diets or allergies
A certain soft serve ice cream has been making a big splash.  
The world's first-ever oat milk ice cream shop has planted its roots in New York City — and business is booming.
Whipped - Urban Dessert Lab in Manhattan's Lower East Side first opened in 2019, offering a full menu of unique soft serve flavors and ice cream sundae creations.
HIDDEN VALLEY RANCH ICE CREAM MADE BY VAN LEEUWEN TO SELL EXCLUSIVELY AT WALMART
Not only are these creations aesthetically pleasing, but oat milk-based ice cream has proven itself publicly appealing as milk alternatives have become increasingly popular.
That's according to Whipped general manager Hannah Keller.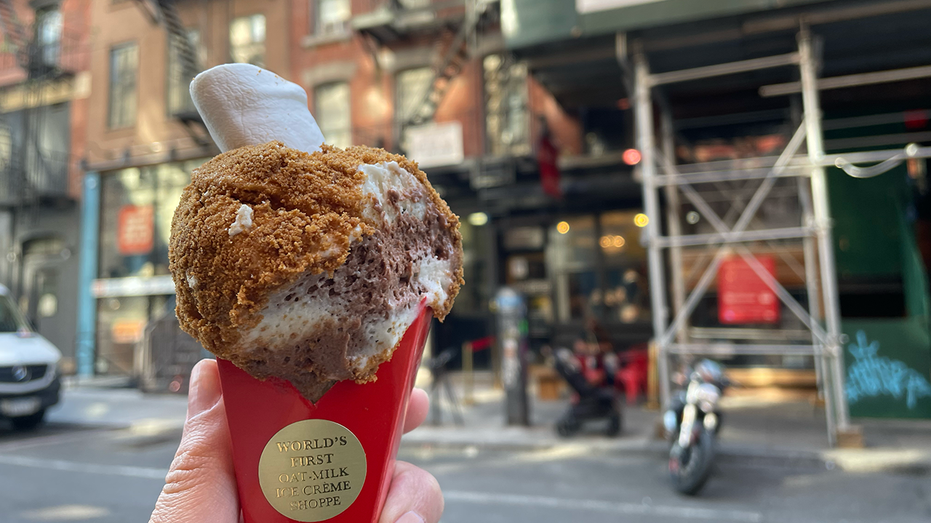 The vegan and plant-based option resonates with customers, Keller told FOX Business in an interview.
"Our focus is on making sustainable food that's good for the people and the planet," she said.
COLD STONE CREAMERY LOCATION LOSES ENTIRE INVENTORY OF ICE CREAM FROM FIRE SPRINKLER: 'SADDEST DAY'
The business was founded to keep those with food allergies in mind, Keller said, adding that many in the U.S. are lactose intolerant.
Indeed, "approximately 65% of the human population has a reduced ability to digest lactose after infancy," notes Medlineplus.gov.
"Whether you are lactose intolerant, you have a nut allergy, you don't like coconut — you can come to us," said Keller. "We do our best to keep everyone safe no matter what kind of allergy you have."
One frequent customer, Daychia Sledge, said she drives from Westchester County, New York, weekly just to get her oat milk ice cream fix.
"It's the bomb," she told FOX Business. "It's hard for me to find anything vegan, especially [ice cream] that tastes good."
'REWARD' OFFERED TO ARIZONA DAIRY QUEEN THIEF WHO SWIPED GIANT SPOON STATUE: 'BRING THE SPOON BACK' 
Sledge, who was visiting Whipped for the fourth week in a row on April 13, said that she's "on her way to total veganism" after experiencing allergy symptoms from dairy foods.
"It's hard to find anything good," she said. "So, to come here and get [vegan] ice cream and it's good … It's just delicious."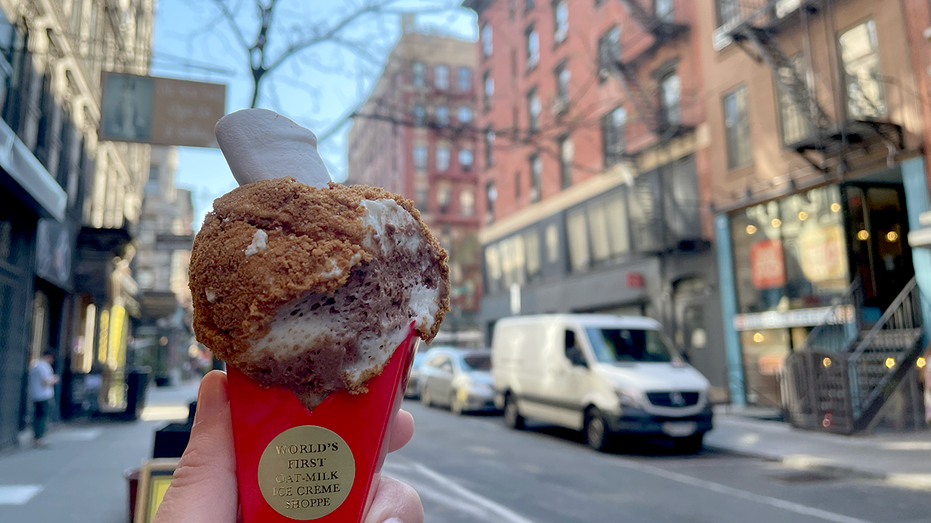 She added, "And I came here early just to get the strawberry crumble because it's always gone by the time I get here."
It is "very exciting" to have a hand in revolutionizing the ice cream industry, Keller said.
GET FOX BUSINESS ON THE GO BY CLICKING HERE
"It means a lot to be able to bring this new ice cream to people that they can really enjoy. They don't have to worry about the consequences," she added.
Demand for Whipped's products is "very, very high," especially as summer approaches, according to Keller.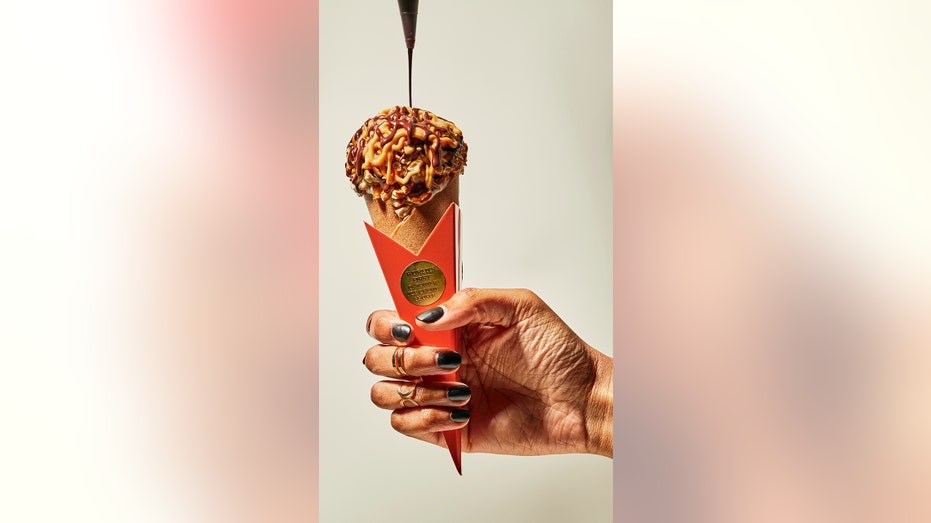 "We end up with lines going all the way around the block," she continued. "Whether you like dairy or don't like dairy, you'll love our ice cream."
Other sectors of the food industry might also think about incorporating sustainability into their businesses to keep both the customer and the planet "happy and healthy," Keller added.
CLICK HERE TO READ MORE ON FOX BUSINESS
Whipped – Urban Dessert Lab is expecting to open a second location this year in West Hollywood, California.
Whipped also ships nationally on Goldbelly.