Viral photo shows Delta flight attendant comforting jittery passenger
'We are touched by the kindness shown by this flight attendant,' Delta says
From taking to the skies to taking the internet, a Delta flight attendant is warming hearts all over due to a viral photo that shows him comforting an anxious, crying passenger.
Molly Simonson Lee of Raleigh, North Carolina, snapped the photo that has been shared and liked thousands of times after she posted it on Facebook. She said she took it on a flight from Charlotte to JFK Airport on Jan. 14.
"When the woman in the photo boarded, she made it clear pretty quickly that she was anxious about flying and hadn't flown in a long time," Lee told FOX Television Stations.
Lee said the woman became jittery by routine aircraft noises before the flight attendant, identified as Floyd Shannon-Dean, came over and explained to her what they all meant.
AIRLINE EARNINGS COMING IN STRONG, DESPITE RISING FARES AND ECONOMIC SLOWDOWN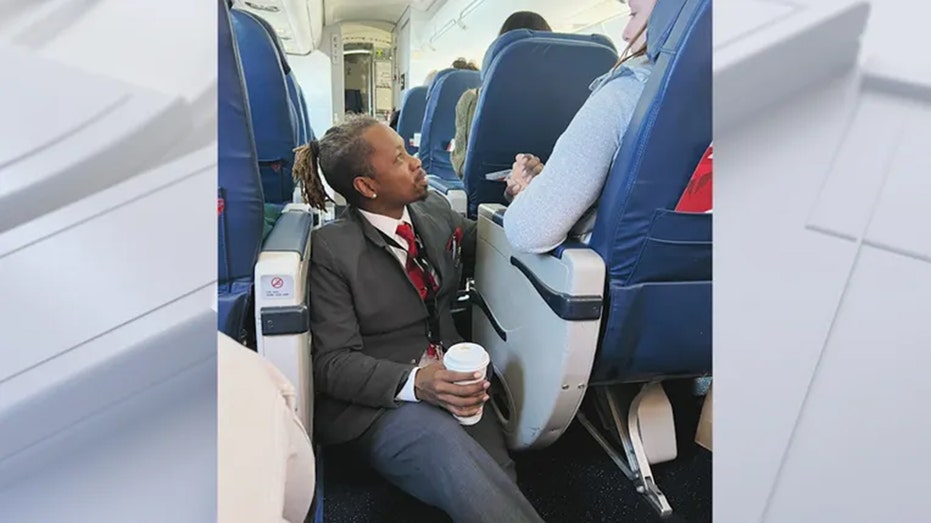 "He [Shannon-Dean] also noticed how anxious she was and reassured her that it would be safe and that he was there if she needed anything," Lee added. "About midway through the flight, she had tears streaming down her cheeks."
That is when Shannon-Dean did was Lee considers the most remarkable thing.
"He quickly and calmly came and sat down and took her hand," she added.
SOUTHWEST PROJECTS MORE LOSSES AHEAD DUE TO OPERATIONAL MELTDOWN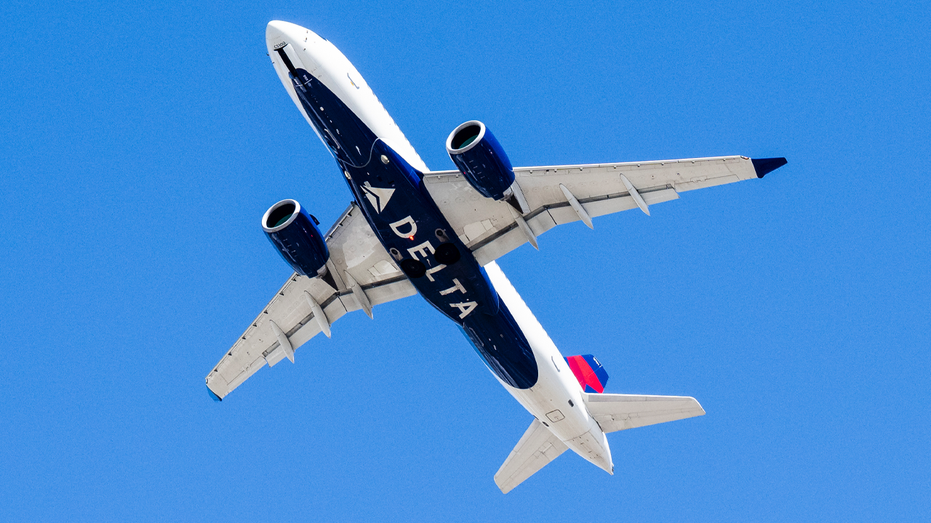 The photo shows Shannon-Dean seated on the plane's floor in the aisle. He reportedly was there for about five to ten minutes as the anxious passenger calmed down.
"With everything flight crews have to deal with and how hard they work, I thought it was incredible that he was spending so much energy to go above and beyond when he didn't have to," Lee said. "To see someone being so kind and warm to a stranger, especially when there was no obligation to do anything, was really moving to me."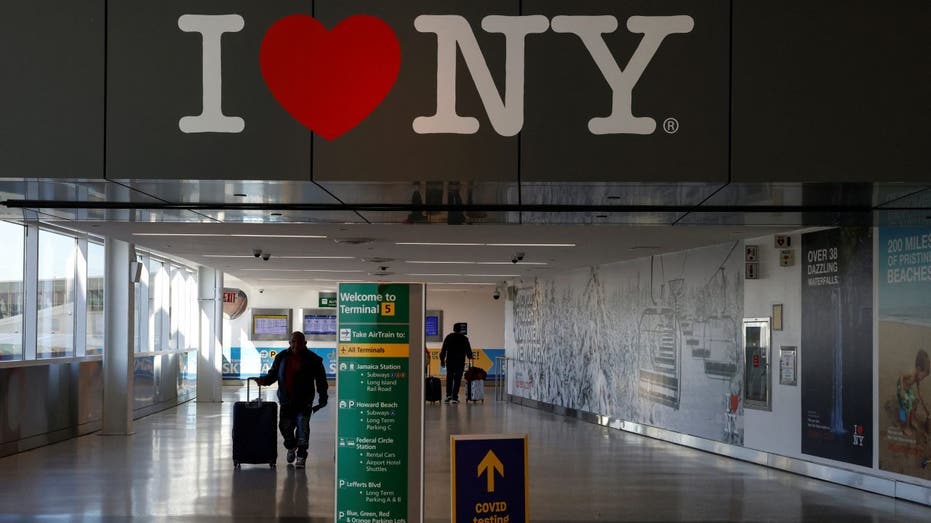 CLICK HERE TO READ MORE ON FOX BUSINESS
Lee said she spoke to Shannon-Dean after the flight and told him about the photo she took, and eventually shared.
"We are touched by the kindness shown by this flight attendant, working on a Delta Connection flight, and proud that this humanity is displayed by our people every day," the airline said in a statement to FOX Television Stations. "Delta and its partners are dedicated to embodying warmth and care – the Delta Difference –  to ensure our customers enjoy a premium overall experience."