United Airlines agent stopped me for my 'revealing' shirt: Passenger
The airline employee allegedly stopped the woman before boarding her flight because there was a 'dress code' issue
A Colorado woman said she was initially denied entry for her United Airlines flight because her outfit was "too revealing," she wrote on social media.
The incensed woman, who goes by the name "Andrea Worldwide" on Facebook, wrote in a lengthy post on Saturday that a male United Airlines employee stopped her before boarding her flight earlier in the month at Denver International Airport and asked her to "step aside."
"At first I thought it was because I had a ripped ticket, but I later learned that it was because of what I was wearing," she wrote in the Facebook post. "At this point, no indication was given to me as to why I had been stopped from boarding the aircraft other than a 'dress code' issue."
Worldwide posted a photo of her outfit, which she said consisted of a large scarf, a "knee-length cardigan" and leggings, in addition to the strappy shirt and undershirt.
CORONAVIRUS SCREENING EXPANDS TO 15 MORE US AIRPORTS
"Up to the point of boarding, I had been allowed to check in, breezed through security (where I was asked to remove said scarf and sweater) and was also welcomed at the United Lounge," she wrote. "Yet during the final step of my Denver airport experience-the actual flight-I had to endure being harassed by someone who decided my attire was too much of a distraction for him to do his job."
UNITED FLIGHT RETURNS TO NEWARK IN FLAMES
After being held at the gate for 20 minutes, a female supervisor apologized to Worldwide and allegedly told her the shirt was "too revealing" before offering her a $100 travel credit, she recalled in the Facebook post.
KOBE BRYANT DEATH: CELEBRITY CLIENTELE, LOVED ONES PAY TRIBUTE TO VETERAN PILOT
"I was singled out for no reason whatsoever other than to be embarrassed and humiliated for how I look," she added.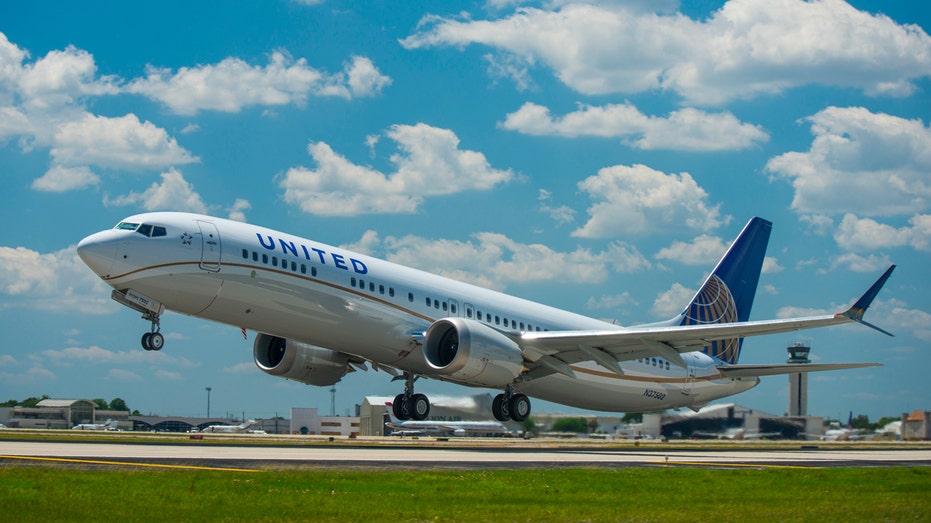 Worldwide was ultimately able to board the plane in time for her scheduled flight, but by that point, she told FOX Business, she was "distraught."
GET FOX BUSINESS ON THE GO BY CLICKING HERE
A spokesperson for United Airlines told FOX Business the company is reaching out to the customer "to better understand what happened."
"At United, our goal is for our customers to feel welcome and have a comfortable journey," reads a statement provided by the airline representative.