Porsche pushing to lure more customers
Porsche customers have more opportunities to get behind the wheel of its iconic sportscars.
The automaker has invested $160 million into two Porsche Experience Centers, located in Atlanta (combined with Porsche's North American HQ) and just outside of Los Angeles in Carson, California (also home to Porsche Motor Sport N. Amer.). The courses are open to the public in an effort to attract new enthusiasts, and potentially, new buyers of the company's vehicles.
The various "modules" include a road course, "ice" hill, and a hydraulic kickplate that sends a car into a skid or spin on its wet surface as well as the acceleration straight for drivers with a need for speed.
A SWIG OF THIS SCOTCH COSTS MORE THAN A 2020 PORSCHE
Porsche is providing customers with the ability to drive and compare the newest models of the company's cars ahead of their decision to buy one. The company says 60% of experience center visitors do not own Porsches and that after driving the circuit, 30% of them say they intend to buy one.
"That's a promising stat," asserted Porsche North America CEO Klaus Zellmer, adding the circuits offer drivers a chance to push themselves and the vehicles in controlled conditions, "In an environment that you know provides safety if you exceed your limits or the limits of the car, I think that's a perfect way (to experience Porsches). A perfect playground in order to engage with us as a sports car brand."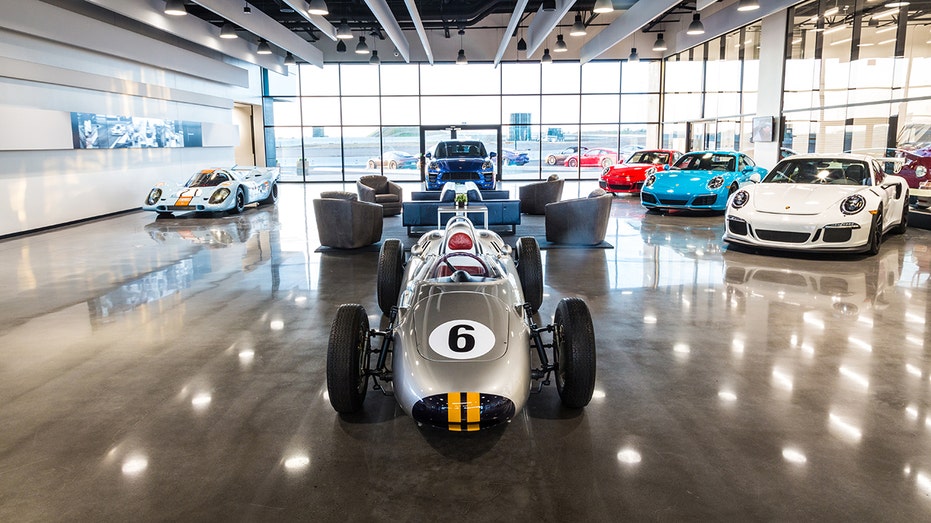 POAHF
PORSCHE AUTOMOBIL HOLDING SE
FORD HINTS AT WHAT NEW BRONCO WILL LOOK LIKE
Prices of the experiences include $365 for a 90-minute session.
FOX Business' Robert Gray visited the experience center in Carson and drove the new 2020 Porsche 911 Carrera S in its U.S. network television debut, pushing the eighth generation sports car to the limit. According to the company, the car is faster and handles better than the prior generation. Its launch control is used to reach maximum acceleration from a standstill.
"We are moving out pretty fast here," he said. "3.3 seconds (from 0 to 60 mph)… not quite sure I achieved that, but it's a half a second faster than the prior generation."
In addition to its two experience centers, Porsche takes its cars on road trips to racetracks around the country, Fox News senior automotive editor Gary Gastelu said on "Varney & Co."
GET FOX BUSINESS ON THE GO BY CLICKING HERE
This sort of thing is not unusual for high-end sports car manufacturers, Gastelu said.
"I drove a Bugatti a couple years ago, and they had just gotten back from Tennessee where they brought two of the cars and a racecar driver to a potential client's house for the weekend," Gastelu told FOX Business' Stuart Varney.
Gastelu said Ferrari and Lamborghini also do things along these lines.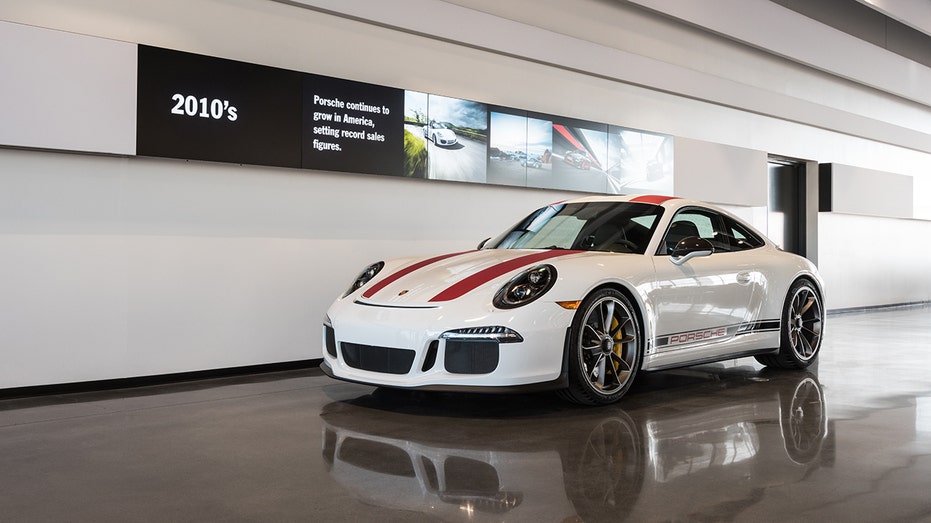 Similar to the Porsche experience, British sports car manufacturer Lotus offers multiple four-hour programs at the South Palm Circuit track in California. Lotus' track-day packages range from $795 to $2,995 for one-on-one private coaching.
CLICK HERE TO READ MORE ON FOX BUSINESS
Robert Gray contributed to this article. 
*This article was updated on 11/7/19 to clarify the experience being offered by Porsche as well as the cost.