NYC unveils first indoor pickleball courts as game trends in US: Sport is for 'everyone,' Life Time CEO says
Grab a paddle and 'have fun,' Life Time CEO Bahram Akradi says of the popular game that is 'bringing people together'
The game of pickleball has swept the nation as the newest sports craze, enthusiasts say.
The game combines sports such as tennis and badminton and has become an exciting new hobby for some — while the professional sector of the game has taken off, too.
Fitness center Life Time is investing in the rapidly growing opportunity, opening the first-ever permanent indoor pickleball club at Life Time Sky in New York City.
EQUINOX'S ANTI-NEW YEAR'S RESOLUTION CAMPAIGN CAUSES SOCIAL MEDIA UPROAR: TAKE IT 'SOMEWHERE ELSE'
The west-end fitness center unveiled the brand-new club last week.
It features two large, private pickleball courts.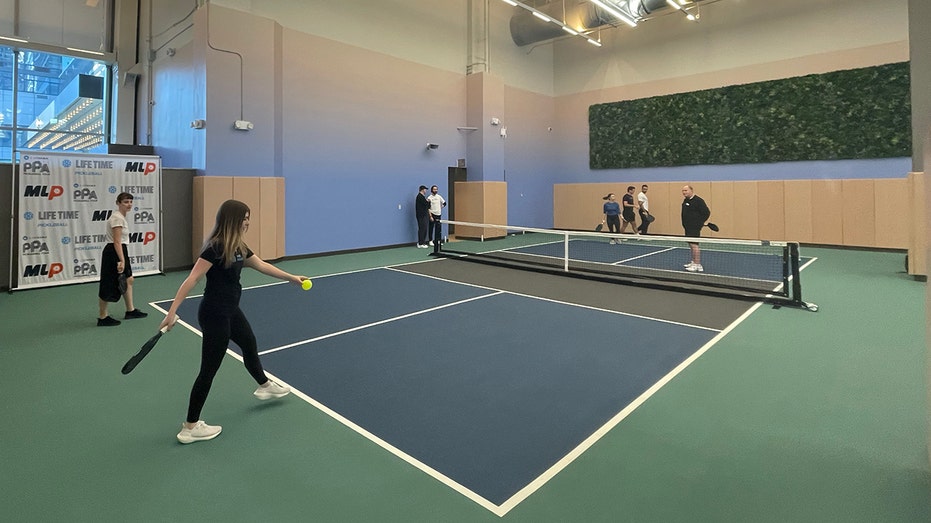 Life Time founder and CEO Bahram Akradi shared his enthusiasm for the premiere of the club in an on-camera interview with Fox News Digital (SEE video at top of this article).
"This sport is amazing," he said. He added that once he first played pickleball a year and a half ago, he realized the game was going to be the most popular sport "in America."
Pickleball offers something for everyone, said Akradi, since all players have to do is grab a paddle and "have fun."
"People can play together, young and old, at all different levels," he said.
He continued, "It's really cool how it's bringing people together – unifying people – in a fun, social atmosphere that is also athletic and healthy."
"I've been doing what I do for more than 40-some years. I've never seen a sport like it."
The pickleball craze has led to the transitioning of existing basketball and tennis courts at Life Time locations into pickleball courts, Akradi noted.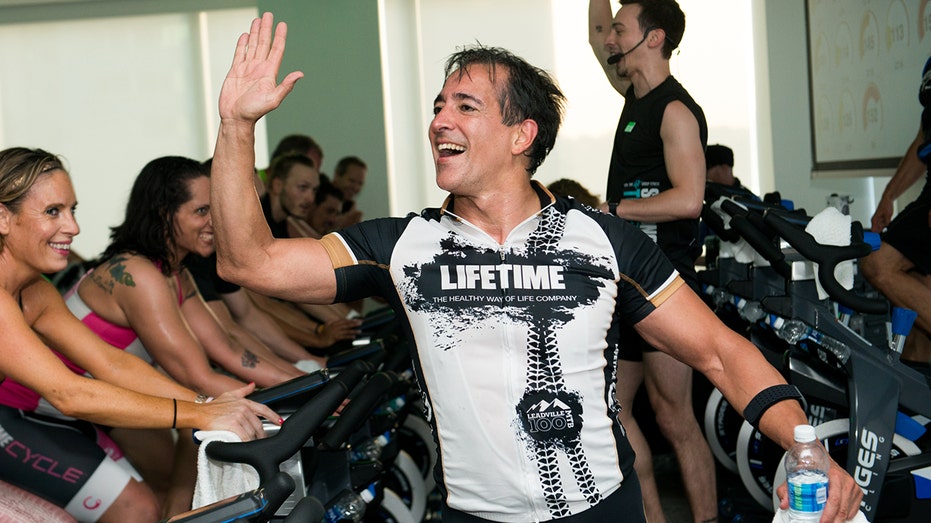 The CEO mapped out the "incredible" growth of the sport, noting that Life Time added approximately 144,000 unique pickleball participants during 2022 alone.
PELOTON WILL SELL REFURBISHED BIKES IN TIME FOR NEW YEAR'S RESOLUTIONS 
"I've been doing what I do for more than 40-some years. I've never seen a sport like it," he said.
"I was surprised at how good of a workout it was."
The range the sport offers players – it can be a simple volley or a competitive workout – is what makes pickleball "beautiful," he added.
Playing pro pickleball
Professional pickleball player and instructor Simone Jardim knows firsthand what playing the game as a serious competitor is all about.
The pro player – a mom of two from Naples, Florida – told Fox News Digital in an interview that she first began playing in 2015, when pickleball wasn't as well-known.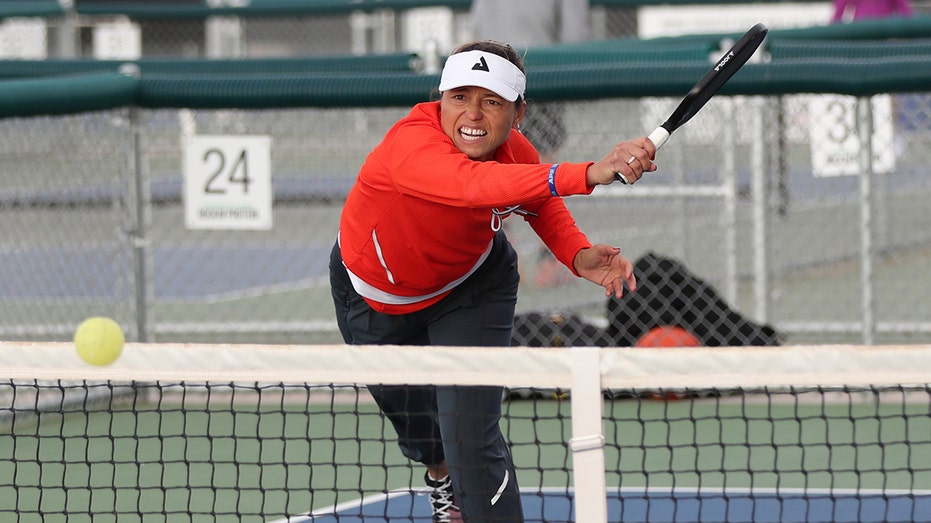 The following year, Jardim won the 2016 U.S. Open pickleball championship for pro singles, and went on to win multiple Triple Crowns in the sport.
Jardim first got into pickleball while coaching tennis at Michigan State University, she said.
"I was surprised at how good of a workout it was," she also said.
BEST CITIES FOR ACTIVE LIFESTYLES IN 2022: REPORT
"I didn't start playing pickleball because it was fun … It was for a workout, and it was an amazing workout, so I became addicted," she continued.
When she began playing, she once again felt the "butterflies" she used to feel while playing competitive tennis in college, Jardim noted.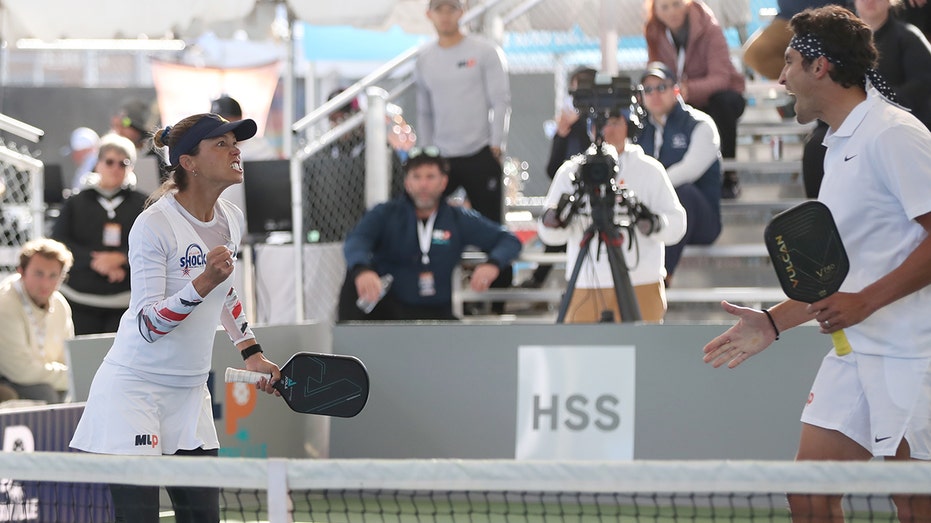 "From then on, my life changed completely," she said. 
"I quit my job, my husband quit his job, we packed our stuff and the kids and the dogs and moved to Florida."
Jardim and her husband started a brand-new business, Peak Performance Pickleball Academy, which offers pickleball instruction and training camps.
What's the pickleball appeal?
One of the major differences between tennis and pickleball is the condensed playing court, Jardim said, which makes the sport more social.
PICKLEBALL BUSINESS BOOMS DURING COVID-19 PANDEMIC
The paddles and the ball, which Jardim said resembles a wiffle ball, are a "little more forgiving" in terms of bounce distance, she added.
"That success is the ingredient for children. They come back for more."
"It's really unique but it's so much fun," she said.
Pickleball has also resonated with Jardim's young kids, who are fueled by the ease and instant gratification when playing, she said.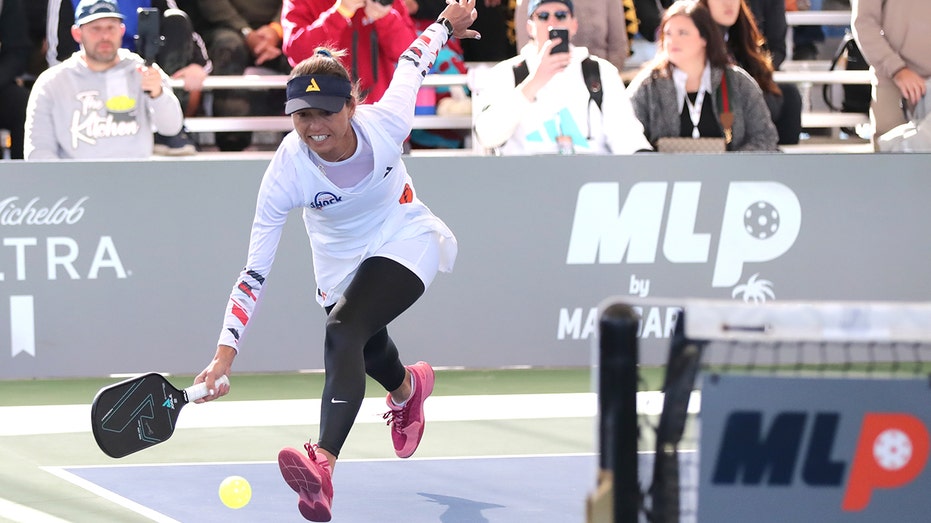 "That success is the ingredient for children," she said. "They come back for more."
Jardim described the New York City club as "quite amazing" and predicted an "explosion" in popularity at the location due to the accessibility of it and the facility's spaciousness.
GYMS THAT SURVIVED PANDEMIC STEADILY GET BACK IN SHAPE
Incorporating pickleball into Life Time's offerings has already brought in new members who are active in the sport's community, Akradi said.
Life Time is working on opening up more NYC pickleball locations, potentially this year, the CEO noted.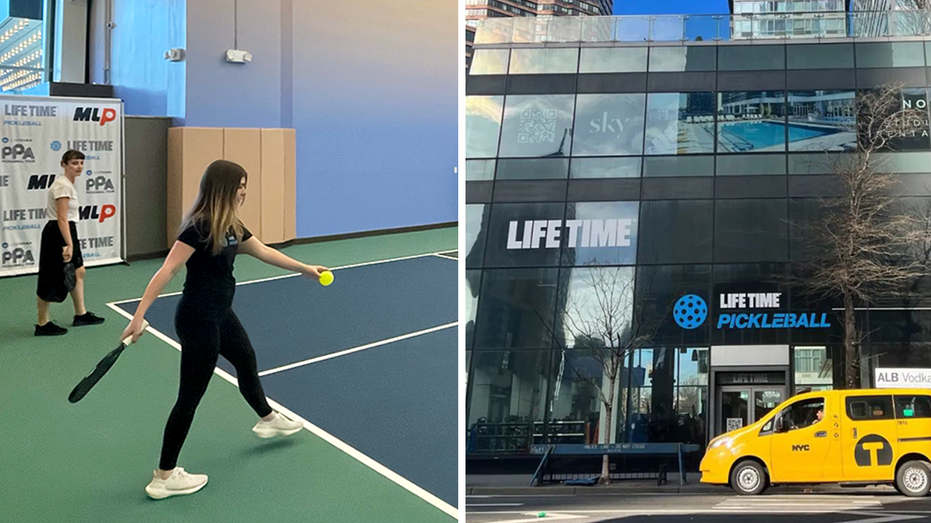 Life Time has approximately 450 courts at fitness centers across the country, with a goal of hitting 700 by the end of 2023, according to Akradi.
"That has been my dream since I started the business – to create a 'healthy way of life' company."
Life Time has deployed the equivalent of $500 million into real estate for pickleball court builds nationwide in the last year and a half, he also noted.
TOM BRADY, LEBRON JAMES AMONG SUPERSTAR ATHLETES INVESTING IN MAJOR LEAGUE PICKLEBALL
Signature premier members can use their Life Time apps to locate and book court space at any location.
"It's almost like going home," Akradi said. "It's great."
Wide range of offerings
Life Time is known for its wide range of offerings and is the largest tennis and full spa provider in the U.S., Akradi said.
CLICK HERE TO SIGN UP FOR OUR LIFESTYLE NEWSLETTER
The NYC Life Time Sky fitness club offers every amenity of a luxury gym, with features like indoor and outdoor pools, a state-of-the-art basketball court, a café, a rooftop beach club and other high-end offerings.
Adding pickleball to these amenities supports the brand's focus on well-rounded, healthy living, Akradi said.
"Life Time is not only the best but also the biggest in what we provide," he also said.
GET FOX BUSINESS ON THE GO BY CLICKING HERE
He added, "That has been my dream since I started the business – to create a 'healthy way of life' company."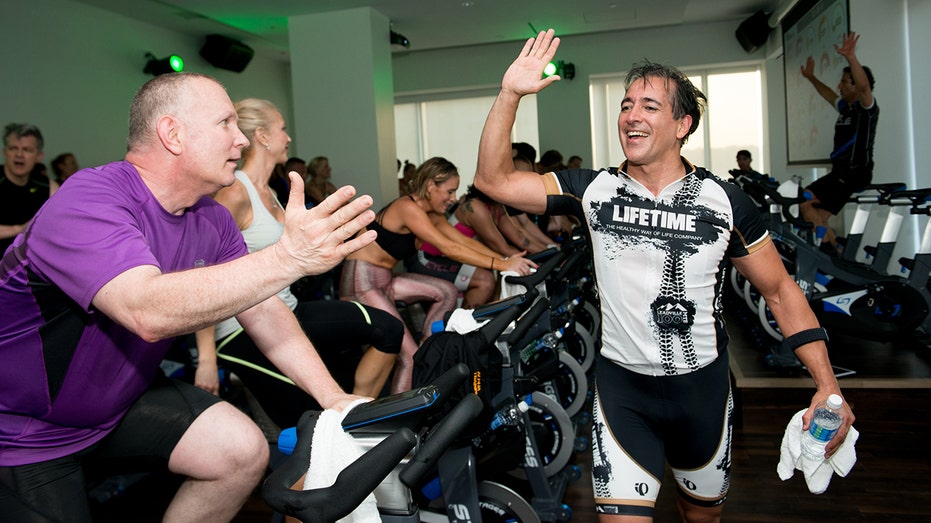 "We love our team members, we love our members and that culture is what has made Life Time become more than a million and a half members across the country," he also said.
CLICK HERE TO READ MORE ON FOX BUSINESS
Life Time currently partners with Major League Pickleball (MLP). 
Three out of six annual MLP tournaments are held at Life Time facilities, said Akradi.
Additionally, a majority of Professional Pickleball Association (PPA) tournaments are hosted at Life Time clubs.