New Year's Eve: These are the best cities to celebrate
New York City is the best city for New Year's Eve celebrations followed by 9 others
If you're looking for the best place to ring in the New Year, New York City's got you covered. 
That's according to a report from WalletHub, which found that the Big Apple is the best city to celebrate on New Year's Eve. 
For its report, the personal finance website calculated how the 100 most populated U.S. cities performed based on 28 metrics within three categories: "entertainment & food, costs and safety & accessibility."
THESE STATES ARE MOST VULNERABLE TO IDENTITY THEFT: REPORT
Aside from its overall ranking, WalletHub also found which cities ranked within some of those 28 metrics. For example, WalletHub found that Bakersfield, California, has the lowest average price per New Year's Eve party ticket, while Miami, Cleveland, Ohio and New Orleans tied for the highest average price. 
Birmingham was found to have the lowest price for a three-star hotel room on New Year's Eve while two California cities – Riverside and San Bernardino – had the highest. 
THE BEST CITIES FOR SINGLE PEOPLE IN 2021: REPORT
WalletHub also found that six cities tied for the most nightlife options per capita. Those cities were Las Vegas, New York City, Chicago, San Francisco, New Orleans and Orlando.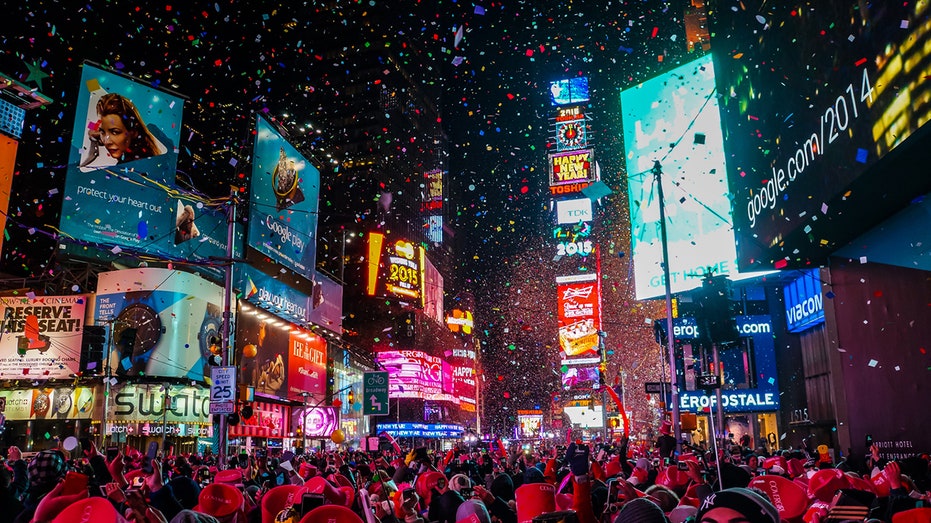 Meanwhile, Santa Ana, California, was found to have the fewest nightlife options per capita. 
GET FOX BUSINESS ON THE GO BY CLICKING HERE
To see the overall list, here are the 10 best cities for New Year's celebrations, according to WalletHub. 
1. New York City
2. Las Vegas
3. Orlando, Florida
4. Atlanta
5. Miami
6. Washington, D.C. 
7. San Francisco
8. Denver
9. Louisville, Kentucky
10. Houston