Lori Loughlin, Mossimo Giannulli will stand trial in October: Prosecutors
Lori Loughlin and Mossimo Giannulli will be part of the first group of parents to stand trial in the 'Varsity Blues' case
Actress Lori Loughlin and her fashion-designer husband will be in the first group to go to trial in the sweeping college admissions scandal, with a projected court date in October 2020, official documents show.
Federal prosecutors proposed the "Full House" star and her husband, Mossimo Giannulli, be two of the five- to seven-person group set to go to trial in before the end of the year, court papers show. The other groups will likely stand trial at the beginning of 2021.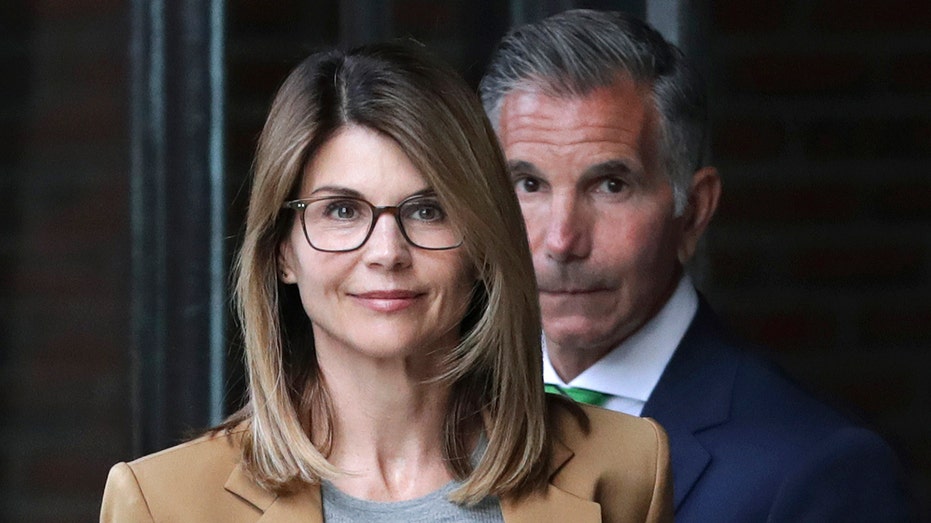 Loughlin and Giannulli are accused of paying approximately $500,000 to create nonexistent positions for their daughters on the University of Southern California's crew team even though neither had ever taken part in the sport. The parents were initially charged in March and have consistently pleaded not guilty.
The parents are allegedly part of a vast conspiracy ring that came to light last March in which more than 50 parents were charged in a federal investigation now known as "Varsity Blues."
LORI LOUGHLIN'S DAUGHTERS' ALLEGED ROWING PHOTOS NEVER MADE IT TO USC: REPORT
Prosecutors have asked that the 15 defendants awaiting trial be broken up into two groups of seven and eight people or three groups of five people, pending the judge's approval, the court documents state.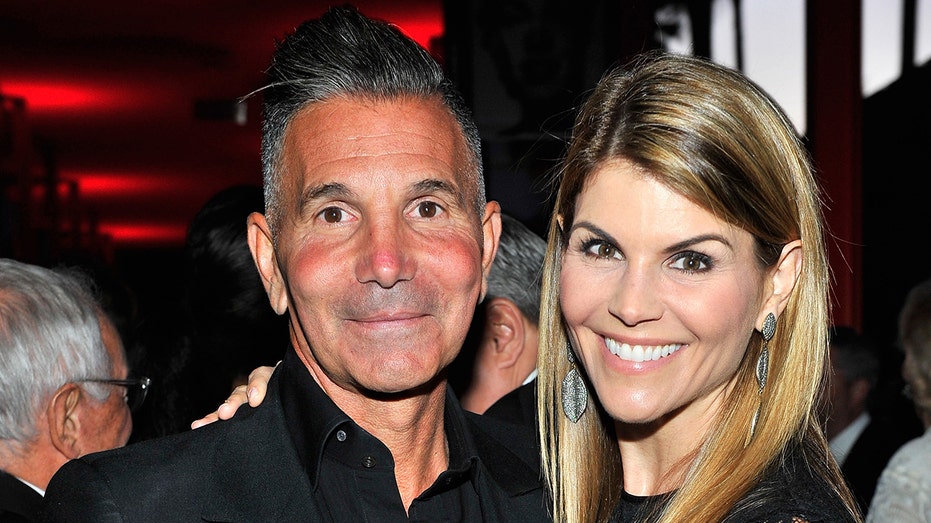 Loughlin and Giannulli will join shipping executive I-Hsin "Joey" Chen, who allegedly coughed up $75,000 to help his son get into college, as well as media bigwig Elisabeth Kimmel and ousted TPG Growth exec William McGlashan.
If officials opt for the larger group, they will also stand trial with Vegas casino runner Gamal Abdelaziz, who paid more than $300,000 to help his daughter get into school, and USC professor Homayoun Zadeh.
LORI LOUGHLIN'S DAUGHTERS WILL REPORTEDLY BE CALLED TO TESTIFY IN COLLEGE BRIBERY CASE
Earlier in the month, prosecutors released more than 400 pieces of evidence that showed, in part, how Loughlin and Giannulli rejected a USC school official's "legitimate" option to get their daughter into the university.
After brushing aside the school administrator's offer, Giannulli forwarded the conversation to his wife and described it as "The nicest I've been as blowing somebody off," court papers show.
LORI LOUGHLIN, HUSBAND REJECTED COLLEGE OFFICIAL'S 'LEGITIMATE' OFFER FOR ADMISSION HELP: EMAILS
Another email released by prosecutors shows their daughters' high school officials were "quite surprised to hear they were being admitted as athletic recruits."
LORI LOUGHLIN, HUSBAND SAY GOVERNMENT HIDING EVIDENCE IN COLLEGE ADMISSION SCANDAL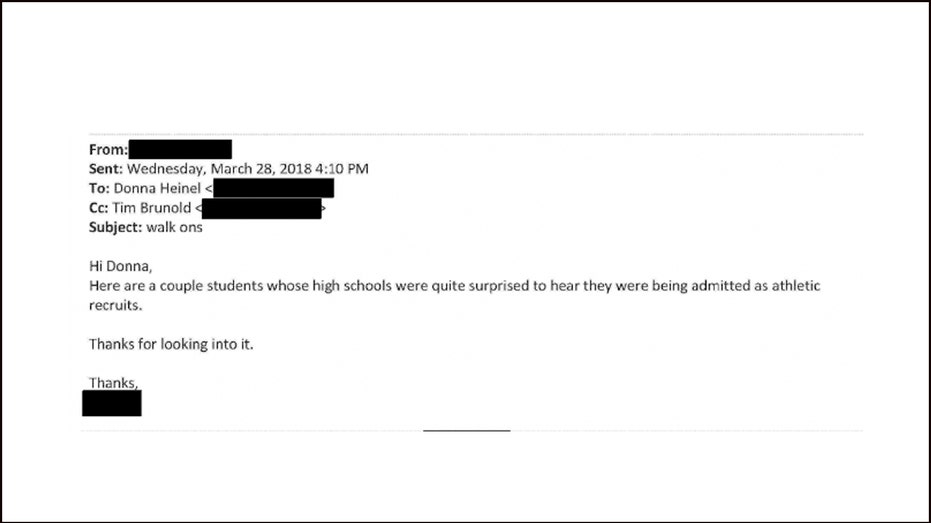 "School doesn't think either of the students are serious crew participants. Sister, [redacted] is not on the online crew roster for this year," the email further states, regarding the Giannulli daughters. "They are daughters of actress Lori Loughlin."
CLICK HERE FOR MORE SPORTS COVERAGE ON FOXBUSINESS.COM
The couple had previously griped that the government was withholding evidence from them as a way to allegedly hinder their ability to properly prepare their arguments. Their legal team is arguing they believed their payments were "legitimate donations" made through alleged mastermind William "Rick" Singer, and they did not intend for the money to be used as a bribe, previous court papers show.
GET FOX BUSINESS ON THE GO BY CLICKING HERE
The Associated Press contributed to this report.