Lori Loughlin's daughters will reportedly be called to testify in college bribery case
Prosecutors hope to make the Giannulli girls their 'star witnesses'
The daughters of actress Lori Loughlin and her fashion designer husband Mossimo Giannulli are expected to be called as the prosecution's "star witnesses" in connection to their college admissions cases – unless the embattled parents plead guilty, according to a report.
A source told Us Weekly that Loughlin was warned of U.S. Attorneys' plans to "use her daughters as star witnesses in hopes of securing a conviction," the outlet reported Tuesday.
Neither the U.S. Attorney's Office nor reps for Loughlin and Giannulli immediately responded to FOX Business' request for comment.
Isabella Rose Giannulli, 21, and 20-year-old Olivia Jade Giannulli were admitted to the University of Southern California in 2017 and 2018, respectively, as crew recruits.
GET FOX BUSINESS ON THE GO BY CLICKING HERE 
Their parents are accused of paying approximately $500,000 to create nonexistent positions for their daughters on the University of Southern California's crew team even though neither had ever taken part in the sport. They were initially charged in March and have consistently pleaded not guilty.
Loughlin and Giannulli are allegedly part of a vast conspiracy ring that came to light in March in which more than 50 parents were charged in a federal investigation now known as "Varsity Blues."
LORI LOUGHLIN, HUSBAND REJECTED COLLEGE OFFICIAL'S 'LEGITIMATE' OFFER FOR ADMISSION HELP: EMAILS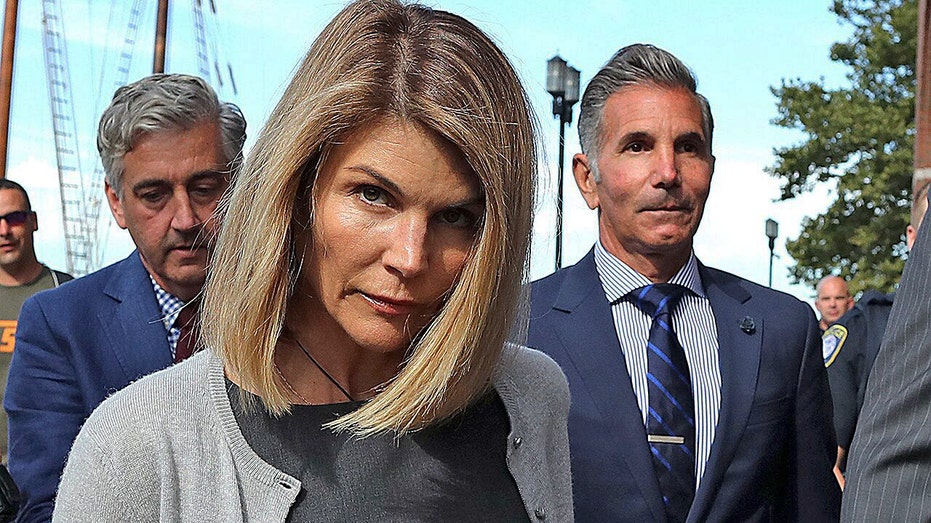 "Prosecutors plan on asking Bella about the photo she took on a rowing machine prior to being admitted," the source said, adding that she "did so at the direction of her parents."
After learning of prosecutors' plans to call the Giuannulli girls as witnesses, Loughlin asked what she could do to prevent them from being called to testify, Us Weekly reported.
"She was told there wasn't unless there was a change from not guilty to guilty," the source told the outlet. "Accepting a plea bargain would be the only solution."
In October, the couple and nine others were hit with new charges for conspiracy to commit federal program bribery by bribing employees of the University of Southern California to facilitate their children's admission, the Department of Justice said in a press release.
CLICK HERE TO READ MORE ON FOX BUSINESS
But their legal team is arguing they believed their payments were "legitimate donations" made through alleged mastermind William "Rick" Singer and they did not intend for the money to be used as a bribe, court papers show.
Last month, their attorneys accused prosecutors of hindering their ability to properly prepare their arguments by neglecting to share witness interviews and exculpatory evidence with their legal team, according to different court documents.
TARGET DISTANCES ITSELF FROM MOSSIMO LABEL AMID COLLEGE ADMISSIONS SCANDAL
"This Court's intervention is urgently needed," the document states, later adding: "[T]he Government appears to be concealing exculpatory evidence that helps show that both Defendants believed all of the payments they made would go to USC itself – for legitimate, university-approved purposes – or to other legitimate charitable causes."
While Loughlin and Giuannulli are not alone in standing by their not guilty pleas, a different California parent will be in federal court in Massachusetts on Wednesday to official change her plea to guilty.
Karen Littlefair, 57, is scheduled to appear in court after reaching a deal with prosecutors in December. The resident of Newport Beach, California, has agreed to plead guilty to a single count of conspiracy to commit wire fraud.
LORI LOUGHLIN'S DAUGHTER RETURNS TO YOUTUBE AFTER COLLEGE ADMISSIONS SCANDAL
The charge carries up to 20 years in prison, but prosecutors said they will recommend four months and a $9,500 fine.
The Associated Press contributed to this report.