Lori Loughlin's daughters' alleged rowing photos never made it to USC: Report
USC reportedly did not take into account the alleged photographs when admitting Loughlin's and Mossimo Giannulli's daughters
The University of Southern California reportedly never received photographs from actress Lori Loughlin and her fashion designer husband, despite ongoing law enforcement claims that that the images, which allegedly showed their daughters on rowing machines in an effort to prop them up as them as crew athletes, were part of the couple's admissions scheme, according to TMZ.
Sources close to USC told TMZ the school did not take into account the alleged photographs when admitting Loughlin's and Mossimo Giannulli's daughters, Olivia Jade and Isabella.
The university provided the following statement to FOX Business: "We are unable to talk about students' admission applications because of the ongoing U.S. Department of Justice investigation and federal student privacy laws."
An attorney for the couple did immediately respond to a request for comment.
GET FOX BUSINESS ON THE GO BY CLICKING HERE
The parents are accused of paying approximately $500,000 to create nonexistent positions for their daughters on the University of Southern California's crew team, even though neither were rowers, according to court papers. The parents were charged in March and have pleaded not guilty.
LORI LOUGHLIN HIRES PRISON COACH TO LEARN MARTIAL ARTS: 'WORST ADVICE' THUS FAR, EXPERT SAYS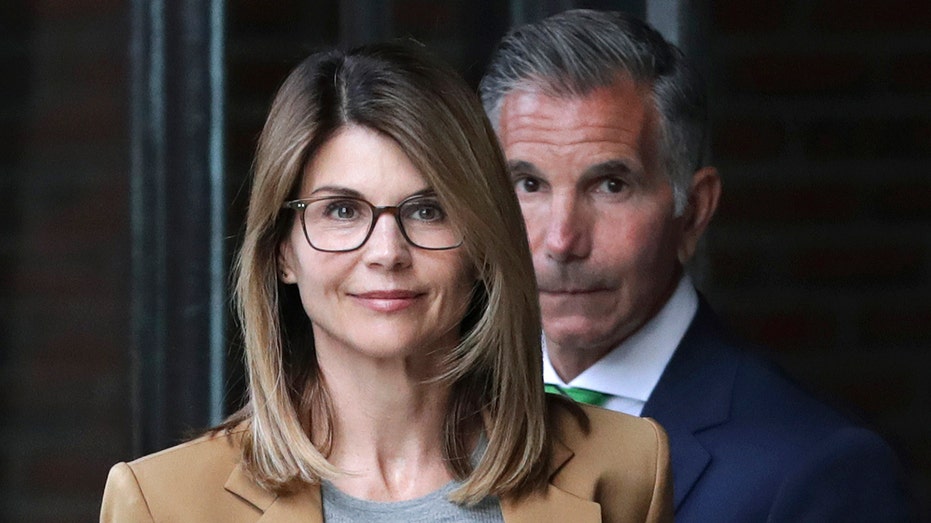 The couple is allegedly part of a vast conspiracy ring that came to light in March when more than 50 parents were charged in a federal investigation now known as "Varsity Blues."
Loughlin and Giannulli are also accused of sending photos of their daughters on ergometers, or rowing machines, on different dates months apart, court papers show.
CLICK HERE TO READ MORE ON FOX BUSINESS
In October, the couple and nine others were charged for conspiracy to commit federal program bribery by bribing employees of the University of Southern California to facilitate their children's admission, the Department of Justice said in a press release.
But their legal team is arguing they believed their payments were "legitimate donations" made through alleged mastermind William "Rick" Singer, and they did not intend for the money to be used as a bribe, court papers show. TMZ reported they plan to emphasize a reliance on Singer in their defense.
'TOO LATE' FOR LORI LOUGHLIN TO CHANGE NOT GUILTY PLEA: JUDGE NAPOLITANO
This story was updated to include a statement from the University of Southern California.