Japanese billionaire cancels search for SpaceX girlfriend to join him around the moon
More than 27,000 women applied to join Maezawa on his trip around the moon
Japanese billionaire Yusaku Maezawa has canceled the search for a girlfriend to join him on a SpaceX flight around the moon.
On Wednesday, Maezawa, 44, tweeted that he had called off the documentary with streaming service AbemaTV "due to personal reasons."
"Due to personal reasons, I have informed AbemaTV yesterday with my decision to no longer participate in the matchmaking documentary, hence requested for the cancellation of the show," he said in several tweets. "Despite my genuine and honest determination toward the show, there was a part of me that still had mixed feelings about my participation."
JAPANESE BILLIONAIRE'S GIRLFRIEND ENTRANTS FOR SPACEX VOYAGE TOP 20,000
"To think that 27,722 women, with earnest intentions and courage, had used their precious time to apply makes me feel extremely remorseful to conclude and inform everyone with this selfish decision of mine," he added.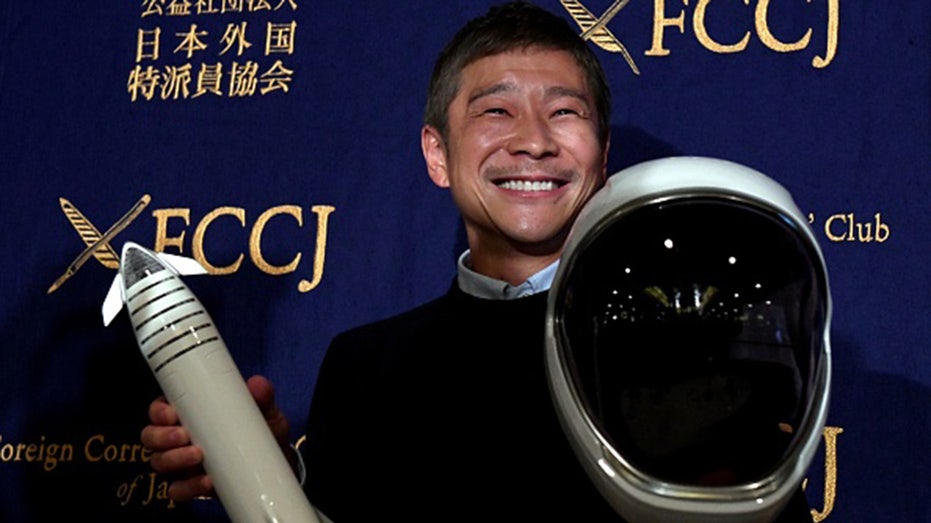 SPACEX LAUNCHES 4TH BATCH OF STARLINK SATELLITES AS IT BUILDS INTERNET SERVICE
Concluding the thread, he wrote: "I understand that I have disappointed many people - the applicants and all the staff from AbemaTV who were involved in the production - and I apologize to everyone for my unfavorable actions. I am truly sorry from the bottom of my heart."
GET FOX BUSINESS ON THE GO BY CLICKING HERE
In 2018, Maewaza -- the founder and chief executive of online fashion retailer Zozo -- was chosen by Elon Musk's company SpaceX to be the first private passenger to travel around the moon in 2023.
Earlier this month, Maezawa announced that he wanted to bring a girlfriend with him and within days there were more than 20,000 applicants, Reuters reported.
CLICK HERE TO READ MORE ON FOX BUSINESS
This report contains material from previous FOX Business stories.