Hunters, fishers turning to Kentucky native's app for outdoors community
Users gain followers by posting helpful content and answering others' questions, CEO says
With more people reconnecting with the outdoors as the coronavirus pandemic eliminates many indoor activities, GoWild, an up-and-coming app for hunters and fishers, wants to help users of all skill levels grow and connect.
In fact, GoWild saw a 44% increase in searches for gear in March when lockdowns began, and that demand has remained high, GoWild CEO Brad Luttrell told FOX Business. GoWild is about to reach 60,000 active members and hopes to hit 100,000 by the end of 2020.
VISTA OUTDOORS REPORTS AMMUNITION BACKLOG OF OVER $1B
Luttrell, a Kentucky native who grew up hunting and fishing, was frustrated by a lack of beginner resources when he tried to get into whitetail deer hunting after college. He gathered three friends with backgrounds in business and tech in his basement to talk solutions, and GoWild was born in 2016.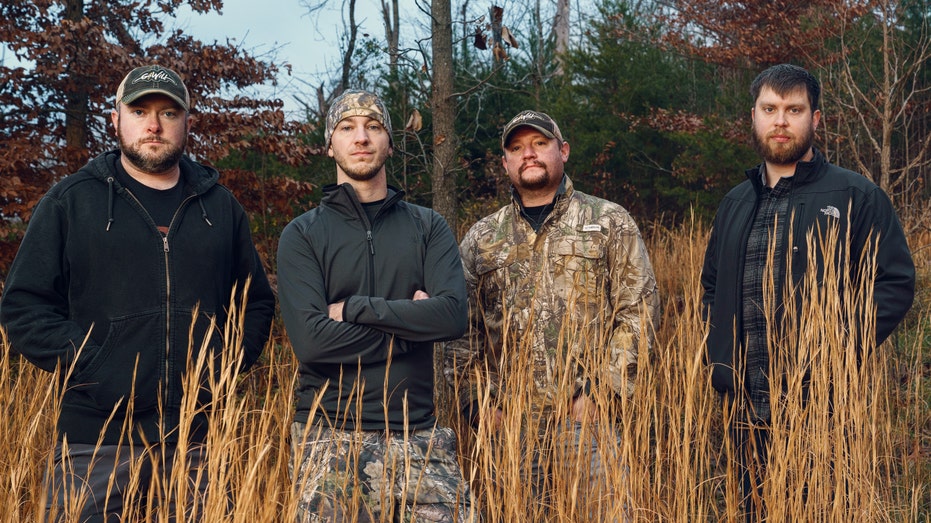 "I saw an opportunity to build something I needed," Luttrell told FOX Business. "It was really apparent that Silicon Valley was not going to solve this problem."
Log into GoWild, and you can find podcasts, links to gear, and recipes on topics including deer hunting, ice fishing, farming, and taxidermy. A big aspect of GoWild is what Luttrell calls "social commerce" — individuals recommending what products they love in their virtual "Gearbox," rather than companies or sponsored accounts doing the talking.
GUN SALES YEAR-TO-DATE SURPASS PREVIOUS ANNUAL RECORD HIGH BY NEARLY 2 MILLION, STATISTICS SHOW
"If you click out to buy a backpack on my profile, GoWild makes a 3% to 15% commission, average is 8%, and donates 1% of proceeds to the nonprofit Raise 'Em Outdoors," Luttrell said. "We saw on our platform that one of the No. 1 conversations is gear. ... 'Hey, I'm getting into fly fishing. I don't know what to buy.'"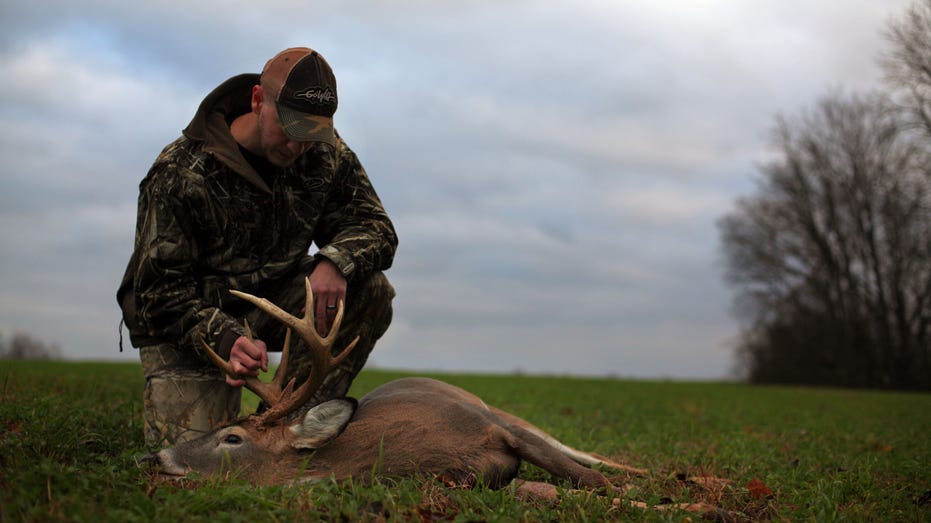 "That's social good. We're trying to get people better at what they do," he said.
GoWild is the "anti-influencer" social media, and users gain followers by posting helpful content and answering others' questions, Luttrell said. One of the best examples of this is Mike Larsen, a police officer, firearms instructor, and outdoorsman in southwest Michigan who has garnered more than 1,000 followers on GoWild.
"Because the outdoors is one of my interests, I dove in and became an active user. I liked the atmosphere. No level of competition," Larsen told FOX Business. "I've come to use it more recently with people pointing me out to other people's questions. ... I get a lot of messages, questions from people all over who are new to the outdoor lifestyle."
But Larsen uses GoWild to learn, too.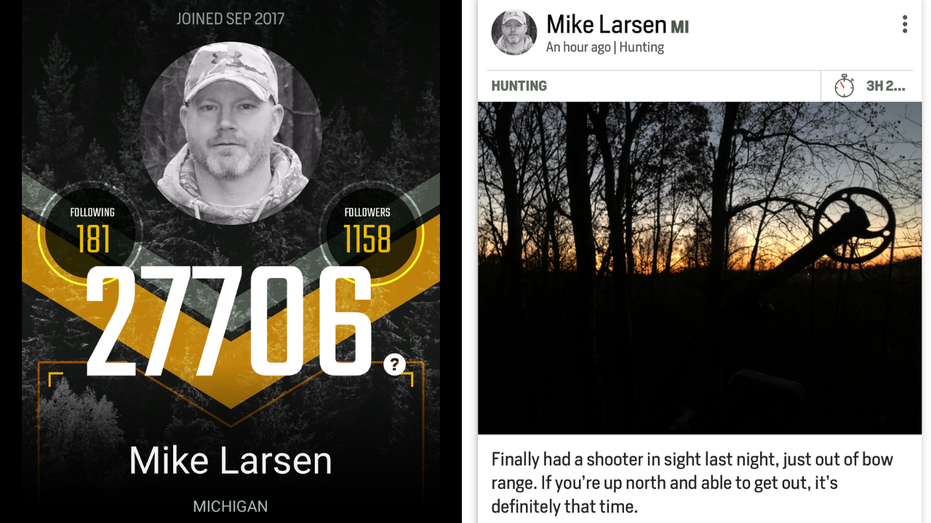 "I live in Michigan, and elk and mule deer hunting is not readily available, so I have to go out West," Larsen said. "If I'm going to take a week or two, I want to know what the locals are using. They've had 20, 30 years using certain products."
"If a guy from Wyoming tags some gear he used elk hunting in Wyoming, I'm going to want to see what he's using," he said.
The pandemic has had an opposite effect on GoWild than it's had on many other businesses. GoWild closed on a $2.25 million round of funding in September, Louisville Business First reported. Investors include Stadia Ventures, former Gander Mountain executive Steve Uline and angel investor Jack Danehy, an IBM veteran and Kentucky businessman.
GET FOX BUSINESS ON THE GO BY CLICKING HERE 
"Hunting and fishing has three times the economic output of running and fitness — that's the output of licenses, gear, travel, people employed, etc.," Luttrell told FOX Business. "And yet you have this entire huge tech industry focusing on health and fitness and running."
"It's great business for us."
CLICK HERE TO READ MORE ON FOX BUSINESS