Coronavirus fears lead dog owners to buy facemasks
The World Health Organization said there's no evidence animals are at risk of contracting the virus
Dog owners around the world are buying masks for their pets amid the deadly coronavirus outbreak, even though the World Health Organization and doctors have said there's no evidence animals are at risk of contracting the virus.
Austin-based company k9 Mask, which specializes in masks for dogs in the shape of a muzzle said to protect against bacteria, dust, and wildfire smoke said it has seen a 300 percent spike in sales during the past week because consumers are ordering the $55 masks in the U.S., China, Japan and Australia where cases of the virus have been confirmed.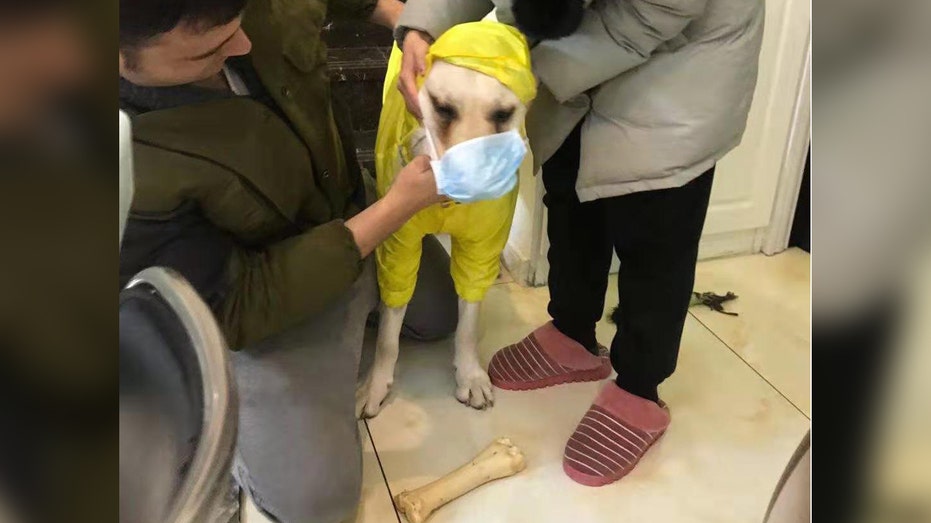 "Customers have been calling in saying we want to know if your mask will provide protection against the coronavirus," Kirby Holmes, the owner and founder of k9 Mask, told FOX Business explaining:  "We can't 100 percent guarantee that it will protect your pet, all we can say is the filters were designed using the exact recommendation the CDC suggests for humans to wear to protect against bacteria."
Chinese retailers have also seen a surge in masks for dogs being purchased ever since the coronavirus broke out last month in Wuhan, the Daily Mail reported. A Beijing-based online retailer said he is now selling 10 times the number of special masks for dogs with sales volume surging from 150 maks per month to at least 50 a day, Zhou Tianxio, who secanine masks on Alibaba-owned Chinese e-commerce site Taobaotold the Daily Mail.
The WHO says there is currently no evidence that pets such as dogs or cats can be infected with the new coronavirus, but advises: "it is always a good idea to wash your hands with soap and water after contact with pets. This protects you against various common bacteria such as E. coli and Salmonella that can pass between pets and humans."
CORONAVIRUS CAUSES SPIKE IN 'CORONA BEER VIRUS' GOOGLE SEARCHES
"The virus enters the human population through mammals, usually bats, and the animals that get it in china don't even exist in the U.S.We don't have any information of the coronavirus being a problem for dogs," Dr. Christopher Ohl, an infectious disease physician at Wake Forest Baptist Health in Winston-Salem, N.C. told FOX Business adding: "If there's no coronavirus circulating in your community, even if your dog is susceptible it's not going to get it. Pet owners can be reassured that dogs really don't get it and the virus isn't around for them to be exposed to."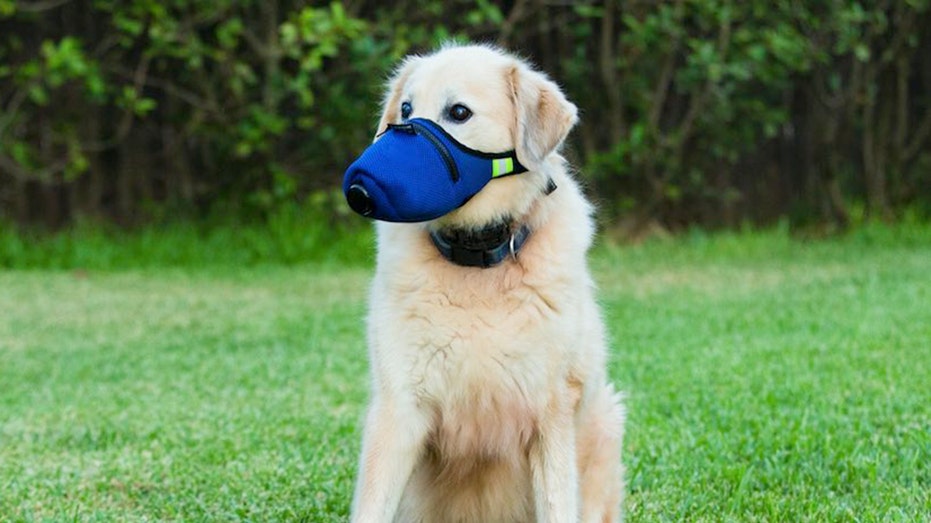 There have been more than 7,500 confirmed cases of the coronavirus and 170 deaths globally, and six cases have been reported in the U.S., according to data from Johns Hopkins University researchers. Many of them are in mainland China. The virus was first detected in Wuhan, however, outbreaks have also hit 13 other countries, including Thailand, South Korea, Japan, France, Canada and Australia. China imposed a travel ban, and the Centers for Disease Control in the US said it is taking "aggressive public health measures" like health screenings at airports to halt the disease from spreading.
CORONAVIRUS: RETAILERS CASH IN ON VIRUS-THEMED MEDICAL MASKS, T-SHIRTS AND MERCH
Outside of the pet industry, a number of sellers have been trying to profit off the health epidemic. Coronavirus protection kits, T-shirts and face masks with knockoff logos from designers like Gucci and Supreme are being sold on e-commerce sites like Etsy and Amazon for hundreds of dollars as sellers capitalize on the pneumonia-causing virus that continues to spread globally. On eBay, a coronavirus virus protection kit advertised as providing "full-body protection" complete with an N95 mask, goggles, disposable coveralls, gloves and anti-bacterial wipes is available for $21.99. And e-commerce retailer Etsy has a $16.50 T-shirt that says "I Survived Coronavirus 2020"  in nearly a dozen different colors.
Person-to-person spread of the coronavirus can happen when someone infected with it sneezes or coughs while in close contact with others, similar to how influenza and other respiratory pathogens spread, according to the CDC. The first case of person-to-person spread of the virus in the U.S. was confirmed Thursday by federal and Illinois health officials.
Irrespective of whether the facemask is worn by a person, a dog or another pet, doctors say wearing one will not necessarily prevent the virus from spreading, but the masks can catch other contaminants.
"I don't think it's necessary for people to wear a facemask as they go about their daily activities," Dr. Robert Glatter, an emergency physician at Lenox Hill Hospital in New York City, told FOX Business Monday. "Even with six confirmed cases in the U.S., the risk of acquiring coronavirus is still quite low at this time."
And Humans are barking back at retailers making a buck off of dog masks being sold amid the deadly virus.
"People are now putting masks on their dogs." one user Tweeted. "Is it still only January?"
FOX Business staff writer Evie Fordham contributed to this report.