Chiefs-Eagles Super Bowl: Mahomes vs. Hurts QB contracts
The Super Bowl is slated for Sunday
Football fans will see quarterbacks Patrick Mahomes and Jalen Hurts compete Sunday as the Kansas City Chiefs and Philadelphia Eagles vie for the Super Bowl LVII championship title. 
Mahomes started playing for the Chiefs in 2017, going on to help lead the team to a win in Super Bowl LIV. Hurts, meanwhile, has been with the Eagles in the three seasons he has played since being drafted.  
SUPER BOWL: A BREAKDOWN OF HOW MUCH THE BIG GAME WILL COST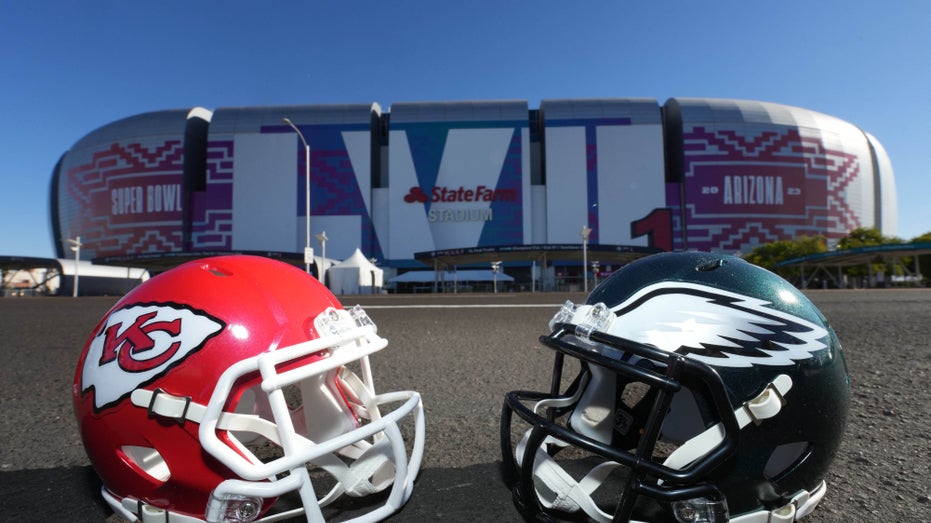 FOX Business takes a look at the quarterbacks' respective contracts.
Patrick Mahomes
Mahomes and the Kansas City Chiefs revealed they had inked a new deal for the star quarterback in July 2020, roughly five months after the team beat the San Francisco 49ers in Super Bowl LIV.
PATRICK MAHOMES' RECORD $503 MILLION CONTRACT DETAILS REVEALED
His 10-year extension has a value of up to $503 million, ESPN and NFL.com reported. Of that total figure, which includes incentives, much of it was in "guarantee mechanisms," according to the reports. 
It also reportedly came with a no-trade clause.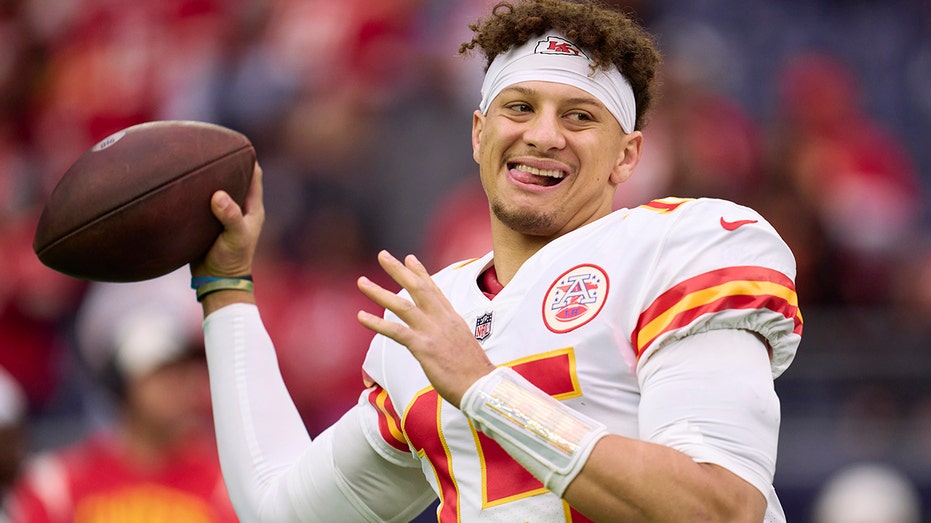 The massive contract came into force for the 2022 season, with it set to continue through 2031. At the end of its term, Mahomes will be 36.
Jalen Hurts
Hurts currently plays on the four-year rookie contract he agreed to in 2020. The Philadelphia Eagles selected him 53rd in that year's draft.
USA Today reported the contract's value comes in at over $6 million. His signing bonus was roughly $1.9 million, according to Sports Illustrated.
With only a year left on his rookie contract, there has been speculation about what Hurts' next NFL contract will look like, particularly with him playing in the Super Bowl. Some reports suggested it could be in the $40 to $50 million yearly range. 
SUPER BOWL BETTING HEADS FOR ANOTHER RECORD YEAR